September was a stressful month for me. I felt like I had a lot going on but didn't necessarily feel that engaged with everything that was happening. Whenever that happens it all ends up feeling more tedious and overwhelming than enjoyable. That being said, it was a productive month.
I spent a lot of time reading and studying for my upcoming course. I had some great sessions at the gym. I felt like I got back into a bit of a rhythm with my general routine after summer. The Whole Life Challenge restarted. Plus, I launched Season 2 of my podcast. So, yes, it was very busy.
With the start of October, my two anchor words are discipline & focus.
Although I am quite organized and I love to plan, I have found myself being very distracted lately. I feel like the sense of calm that I had developed earlier in the year has disappeared or at least faded a bit. Now, when I sit down to work on a task, I suddenly stop and start to do something else. The habit of mindfulness that I had been working so hard to develop just slipped away.
Well, that's not entirely accurate. It didn't just slip away. Summer break definitely had an impact. I lost my regular routine of pranayama, meditation, and journaling. Not being able to attend my regular yoga classes also had an impact. In essence, not getting a chance to pause and slow down just amped up my franticness. Lately even when I have been sitting down to meditate or journal, I've been antsy and distracted.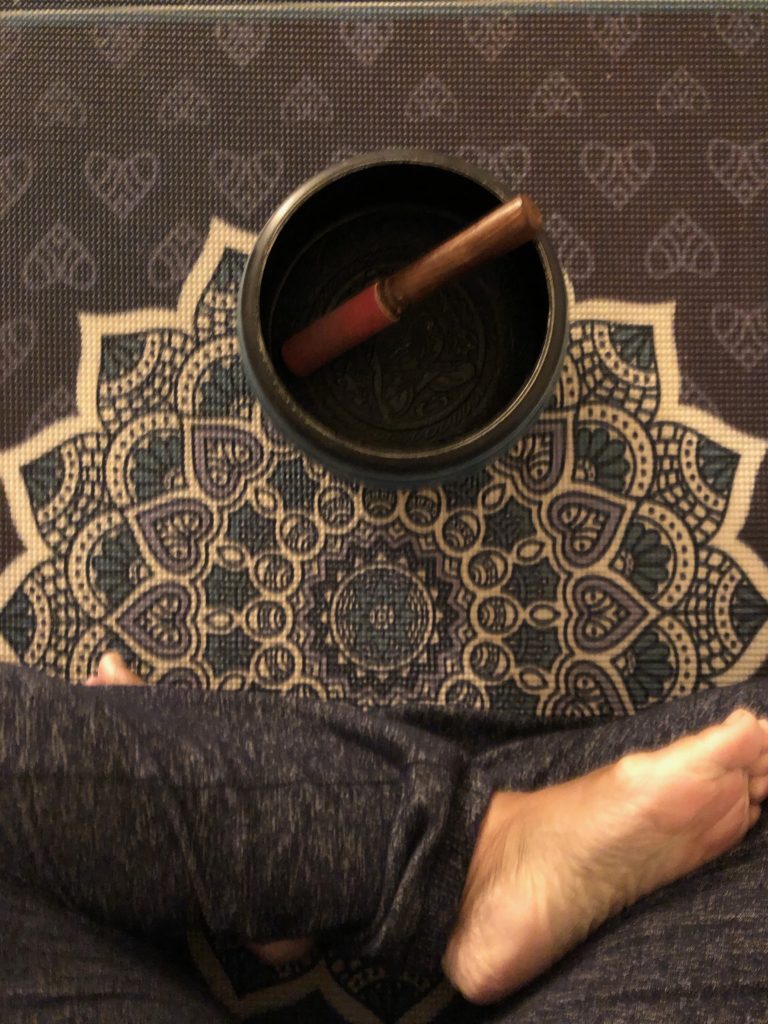 I think the hardest thing for me to learn was how to slow down and just be present in each moment without thinking about the next. At the same time, that practice was definitely the most rewarding. It helped me be calm. It helped me savor each moment. It helped me get things done.
I need to get back that practice.
So, during a month that is absolutely packed with tasks, errands, events, and obligations, my focus is to slow down.
I know I need to make space in my schedule to be still, rest, and reset. That's what's going to take the most discipline. It's much easier for me to be up and about than just sit and focus on nothing. Yet I know that is what I need to do.
I'm hoping that being disciplined and slowing down will make it easier for me to focus on the tasks I need to complete.