Artichoke has become my latest obsession. I just can't get enough! A few months ago I tried preparing artichoke for the first time – boy, it was a lot of work to get to the artichoke heart! So, to save time I've been using already prepared artichoke – either frozen hearts or a lightly grilled preparation that's available at our local fresh deli counter. I haven't used canned artichokes yet but they can also be used as can jarred versions (be sure to read through the list of ingredients to check how it's been prepared).
This is a very simple recipe. I first prepared the mix and then I shaped them into cutlets. However, I've also just eaten the mix straight of the bowl cold so it's quite versatile.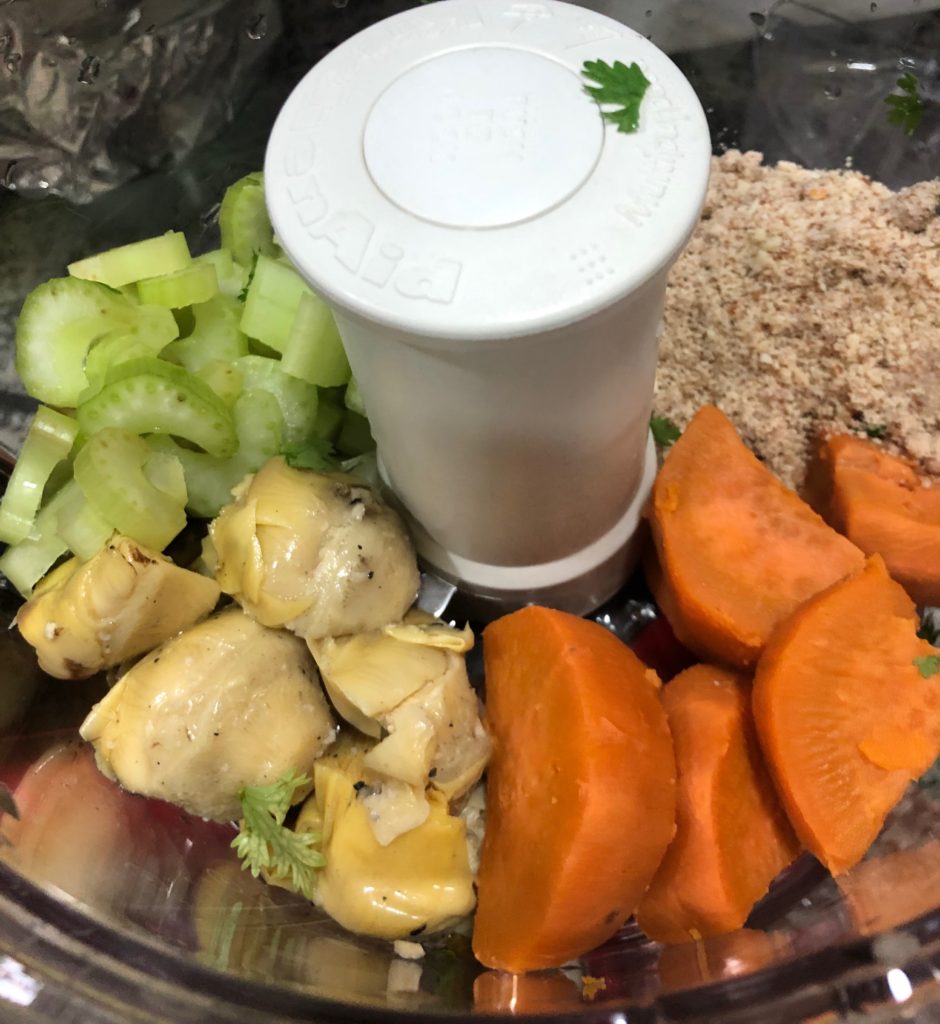 Ingredients:
1 small sweet potato, peeled and chopped in large chunks
3 stalks celery
6 sundried tomatoes
1 cup of artichokes
1/4 cup nutritional yeast
1/2 teaspoon turmeric powder
1/2 teaspoon paprika powder
1 teaspoon cumin powder
1 teaspoon dried oregano
2 tablespoons shelled hemp
1/4 cup parsley
salt and pepper to taste (I didn't add either)
1 cup finely ground almonds for the coating
coconut oil or olive oil for frying
Method:
1. Boil the sweet potatoes until just soft, then set aside and allow to cool.
2. Put all the ingredients in a food processor bowl and pulse. Do not overmix.
3. Shape the mixture into patties.
4. Heat a large frying pan and then add oil.
5. Lightly coat both sides of each patty with ground almonds and then fry, about 3 minutes on each side.
Enjoy!