What I was really after when I made this was a burst of color for my plate – and sure enough, add some roasted beets to a standard hummus recipe and voila, you've got a bright purplish-red pop of color!
Ingredients:
2 medium sized beets, quartered
2 cups chick peas, rinsed
3 tablespoons tahini
2 cloves garlic, minced
1 tablespoon lemon juice
1/4 cup extra virgin olive oil + 2 teaspoons for roasting beets
salt to taste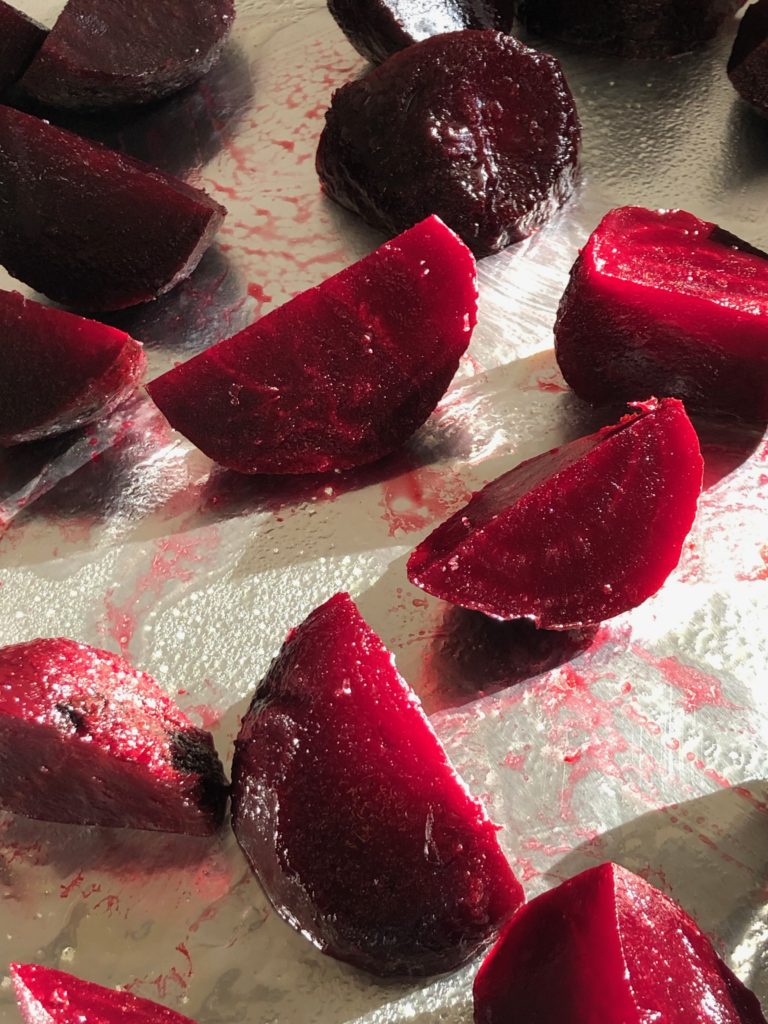 Method:
1. Preheat the oven to 200 C. Lightly coat the beetroot quarters with olive oil and a sprinkling of salt. Oven roast for 30 minutes (turn tray half way through).
2. Once the beet quarters have cooled, blend in a food processor.
3. Add the remaining ingredients, except for the olive oil, and blend well.
4. Drizzle in the olive oil and keep blending the hummus. Taste along the way and adjust seasonings as needed.