The first time I decided to make a conscious effort in changing the way I eat, my grocery shop took 3 hours. Instead of just grabbing whatever off the shelves, I started to read the ingredient labels. I wanted to stop buying things that had added sugar and preservatives/artificial ingredients. I was also on the lookout for ingredients that I know made me feel bad (bloated, queasy, inflamed), such as corn, flour, and sunflower seed/oil. The task felt impossible and exhausting. It seemed like sugar was inescapable – from being in peanut butter to a can of chopped tomatoes to a packet of smoked salmon – seriously?? Was it really necessary?
The good thing is, once that initial 3 hour shop was over, I had a much better understanding of what I wanted to buy. Many things were crossed off my list and while that felt frustrating at first, it actually made grocery shopping a lot easier for me. I had narrowed down what I was going to buy and that meant my grocery shop was streamlined and my meal prep simplified.
While this initial change was prompted by the Whole Life Challenge, I continued to tweak my eating based on my own observations of how I was feeling after I ate a particular food. For example, I had stopped eating white rice and started eating quinoa instead. However, quinoa made me feel really bloated and nauseous. I've now found that brown rice suits me best. I've found out that I cannot digest corn, raw lettuce, or arugula so I've had to change up my salad orders/preparation. Raw tomatoes and chilli pepper trigger acid reflux, so I've started to lightly grill my tomatoes to add in my food and I've eliminated chilli altogether.
It's actually been quite a good lesson for me. If you look online you'll find so many articles about what you should and shouldn't eat. The reality is, you know your body. You know what makes you feel good, energetic, and happy. So if you feel like you want to change up your eating to help you feel better in a wholistic sense of the word, be aware of your food choices and take note of how you feel afterwards. Whether that's a mental note or an actual food diary, it's totally up to you.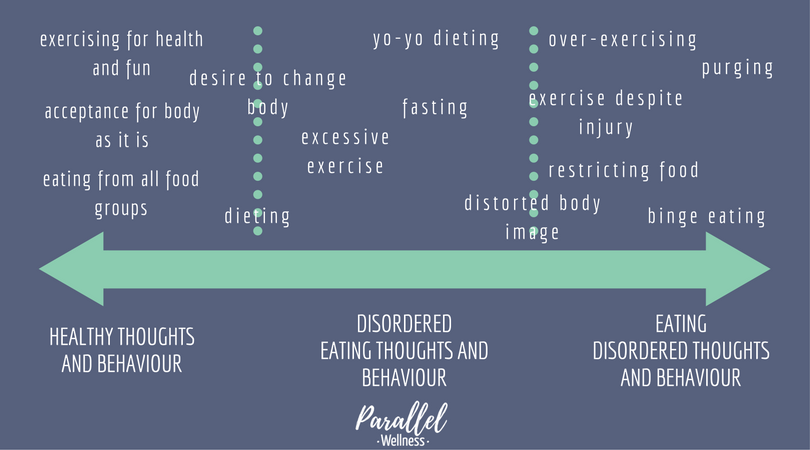 The key thing for me was to approach my food and eating from a positive perspective. I had already gone down the road of eating disorders and disordered eating. I knew I did not want to go down that path again. In the beginning, though, I was nervous. Was keeping track of my food and reading ingredient labels my 'intellectual' or 'health conscious' way of continuing my disordered eating but under a different label? I took a lot of time to mull over that question. I had to decide what my intention was and take it from there. I had to recognize what my thoughts and emotions related to food (and myself) were and learn how to trust myself around food. That was much easier said than done – and in fact, that wasn't that easy.
The nutrition parameters set out by the Whole Life Challenge helped me a lot. More than the actual food lists that they provide, it was the fact that the challenge helped me be more conscious of what I was eating. I liked the mindful practice. It meant that whatever I decided to eat was my decision. Being mindful of what I was eating also made me more conscientious of how I was feeling. With my personal ultimate goal of wanting to feel energetic and happy after my meals (versus the constant guilt that I used to feel), I set my own criteria of how I wanted to eat.
Almost a year ago I switched over to eating vegan. I had many reactions to this change – Way to go! OMG, why?! What about … That's amazing! You could also … – it was endless. Nobody really took the time to ask or understand why I choose to change my eating pattern.
I had reached a point where the pain from my uterine fibroids was flaring up again. One morning I woke up and found the pain in my lower back so bad that it was tough for me to even sit up. I had already been in this position before – I was miserable. Knowing that my condition is inoperable meant that I would have to find my own way to handle this pain. I decided that I would turn to my nutrition first and instead of tweaking things here and there, I thought I would see how I felt if I went vegan.
Within 10 days, my pain was completely gone. No drugs. No physiotherapy. No other help at all except for an elimination of all animal products from my diet.
Fabulous! Pain free just by being vegan?! Yes, please!!
It works for me. Again, it was all about having a goal of wanting to feel differently and adjusting my eating to help me reach that goal. I know what works for me so that is what I stick with. I know I feel my best when I follow the WLC Performance nutrition guidelines and eat vegan. It's not always easy for me to sustain, so I modify how and what I eat accordingly – always keeping my goal in mind: feel energized and happy after I eat, now with the caveat, and pain free!
So, I often get asked what I eat. The answer. FOOD.
I know, that's a general answer. I hesitate to really give specifics, though checking out my recipes you can get an idea. If you're doing the Whole Life Challenge and you're really not sure where to start, here's a link to my basic grocery list.
If you'd like to learn more about the challenge or are interested in joining my team, click here or the banner below. If you have questions or want to talk about overcoming your hesitations about disordered eating patterns and the WLC, then please feel free to get in touch!