I've been asked to make my Brussels sprouts dish for a couple of holiday dinners now so I figured I might as well note down the simple recipe. Well, it's simple of you use maple syrup. If you want to skip maple syrup and use a date mixture instead, then there's a bit more work involved.
Ingredients:
1.5 kg Brussels sprouts (3 lbs)
3 tablespoons of extra virgin olive oil (divided)
1 medium red onion, diced
3/4 cup chopped pecans
1 teaspoon of salt (or to taste)
3 tablespoons of balsamic vinegar
2 dates, pitted and soaked in hot water (can substitute for 2 tablespoons of maple syrup)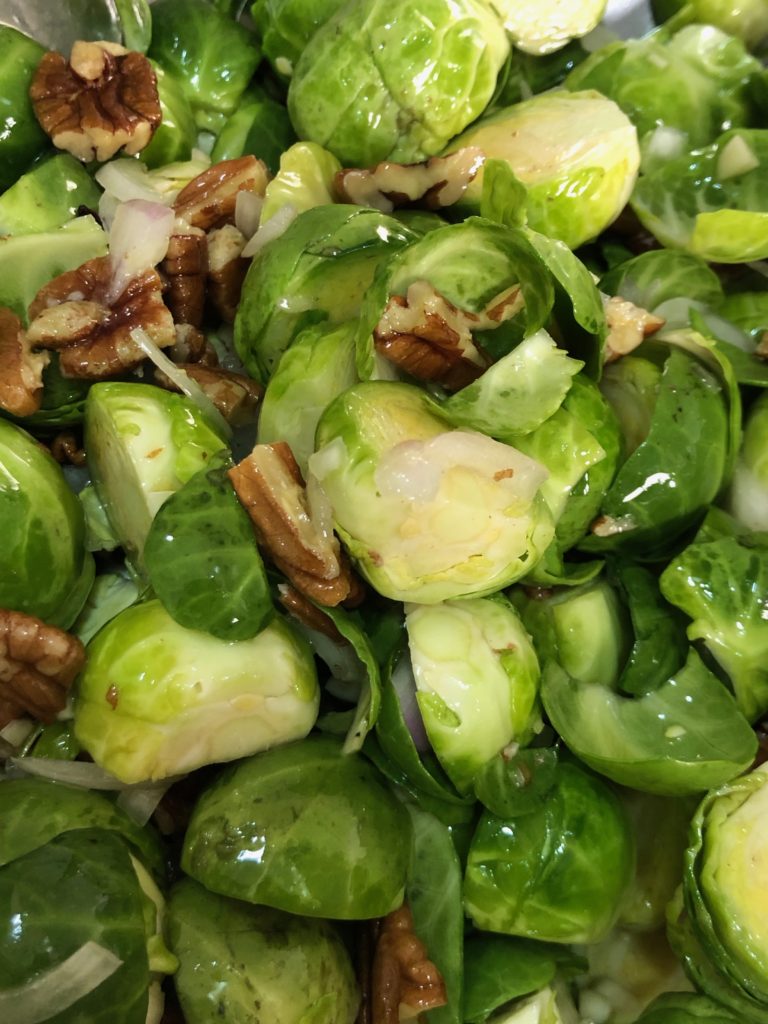 Method:
1. Preheat oven to 180°C.
2. Put the prepared Brussels sprouts, diced onions, and pecans in a mixing bowl. Toss with 2 tablespoons olive oil and salt.
3. Place the Brussels sprouts on a lined non-stick (or lightly oiled) baking tray. Bake for minutes. After 15 minutes, turn sprouts so they cook evening and bake for another 15 minutes.
4. While the sprouts are cooking, in a separate bowl, mix together the balsamic vinegar, remaining 1 T of olive oil, and maple syrup (if using). If you're using the dates instead, purée the dates before mixing in with the liquids.
5. With 10 minutes of cook time remaining, take sprouts out of the oven and drizzle and stir in the balsamic mixture. Bake for the remaining 10 minutes and enjoy!