This salad is the perfect accompaniment to almost anything. You can even add a bit of protein – a cup of chick peas, some grilled salmon, your choice – and bulk it up to a complete meal.
Ingredients:
1 medium red onion, sliced thinly
20 cherry tomatoes, washed and sliced in half
1 large cucumber, diced (you can peel the cucumber too if you wish)
2 avocados, peeled, deseeded, and diced
1 lemon
2 tablespoons of extra virgin olive oil
salt and pepper to taste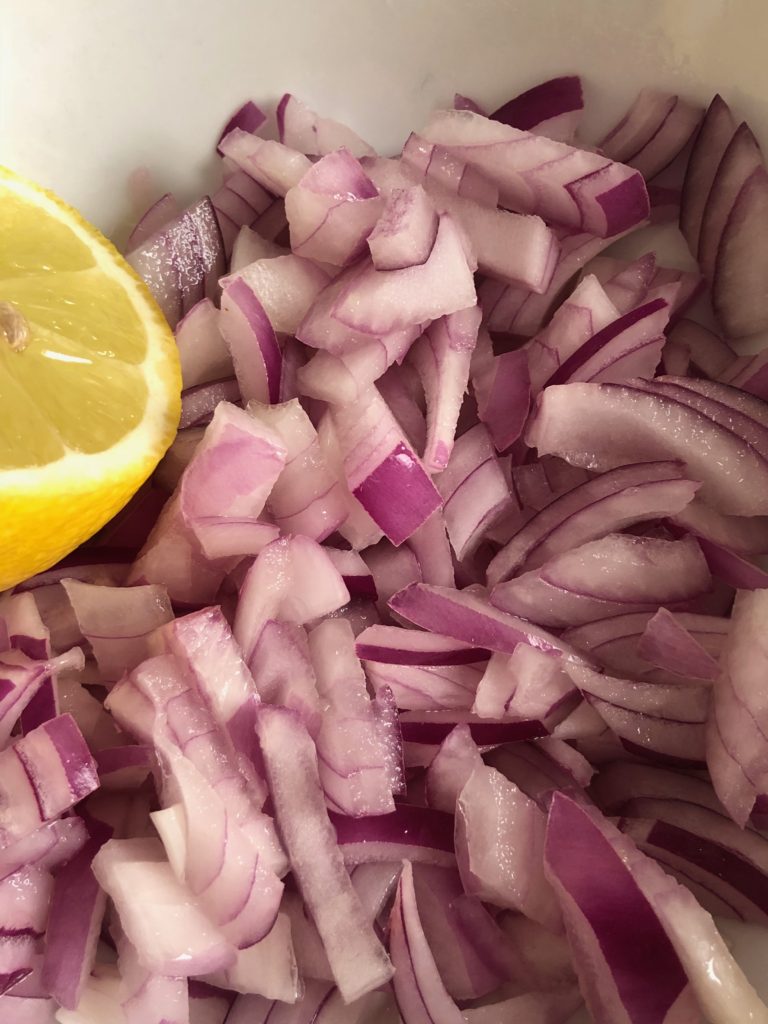 Method:
1. Place sliced red onion in a bowl and squeeze 2 tablespoons of lemon juice over the slices. Toss and allow to sit in the juice for 15 minutes.
2. Then add the diced avocados and mix again.
3. Finally add the cherry tomatoes and cucumber.
4. Drizzle the olive oil and mix well.
5. Season to taste.