Another round of the Whole Life Challenge begins tomorrow and I am ready! A few days ago I gave myself a few prep tasks to tackle. Here's what I've come up with.
#1: Set my no matter what goals. My main goal is simple this time. I want to lose 5 lbs. It's not a big number this time around because I mainly want to focus on consistency in effort and the development of a sustainable routine. To help me reach my target, I'm hoping my 'No matter what' goals can help:
No matter what, I will spend 15 minutes each day in meditation followed by some journaling (no time limit).
No matter what, I will hit my personal water target each day (3 L).
No matter what, I will do my complete mobility routine each day.
No matter what, I will complete a 10 minute HIIT workout each day.
#2: Complete my WLC profile. I've chosen to play at Vegan Performance level this time around. I've completed Phases 1 & 2 of my profile as well as a few components of Phase 3.
#3: Determine how much water I will drink on a daily basis. My water goal is 3 L on a regular basis and 4 L on days when I do Hot Yoga. I have to keep my water intake on the high side, particularly after I was diagnosed with mild kidney damage last November. I specific intake goals are: 1/2 L on an empty stomach as soon as I wake up, another 1 L by 12 p.m., another 1 L by 4 p.m., remaining water by 7 p.m.
#4: Set my sleep goal. I've set 7 hours as my target for this round of the challenge. The key for me is to start winding down early. I've gotten into the habit of brushing my teeth and getting into my pj's right after dinner, even if I'll be lounging in front of the TV or doing other things around the house for another hour. Giving myself a cutoff time for when I'll check my phone has also helped (e.g no social media after 8:30 p.m.). I'm hoping to continue to implement these things for this round of the WLC. I wrote a blog post some time ago about morning rituals and bedtime routines that has other tips on setting yourself up for a good day.
#5: Come up with a fitness plan (home + gym workouts). Okay. This is one component I have been obsessing about. On October 1st, my yoga studio is starting a 90 day yoga challenge. If you complete 90 classes over the next 3 months (90 days), then you get 3 months free! If you do 80-89 classes, you get 2 months free; 70-79 classes, 1 month free. It's a great deal. I'm aiming for 90 days (you can double up 12 times over the next 3 months). I know it'll be a HUGE task, but why not give myself something to aim for, right? Even if I fall short of 90 classes, I will still get a good deal.
In general, I'll be continuing with my new routine. The only thing I want to be sure to add is my daily HIIT workout. It's a lot, but at the moment, I have some time on my hands. If things change, then I'll have to adjust accordingly.
Saturday: morning mobility; 1-2 hours of jiu-jitsu drilling at home; 10 min HIIT; 1 hour vinyasa flow 2
Sunday: active recovery day; morning mobility; 10 min HIIT; 1 hour restorative yoga + 1 hour hot yoga
Monday: morning mobility; weight training + 1/2 hr cardio; 10 min HIIT; 1 hour vinyasa flow 1-2
Tuesday: morning mobility; 10 min HIIT; 1 hour jiu-jitsu PT; 1 hour yin yoga
Wednesday: morning mobility; weight training + 1/2 hr cardio; 10 min HIIT; 1 hour vinyasa flow 1
Thursday: morning mobility; weight training + 1/2 hr cardio; 10 min HIIT; 1 hour meditation & pranayama
Friday: morning mobility; 1-2 hours of jiu-jitsu drilling at home; 10 min HIIT; *if possible: 1 hour vinyasa flow 1
Back up plans (for days when I can't complete my normal routine or feel like I need a break), I'll choose one of the following:
#6: Commit to my mobility routine. I've been given some specific hip mobility exercises that I need to complete on a daily basis. Other than that, I have a basic mobility routine that I've been doing regularly. It is a full body routine that is easy to complete. I get lazy sometimes and think 'I'll do it later.' This time around, I really want to focus at doing it either first thing in the morning on days that I don't go to the gym or at the gym as part of my warm-up for my workout.
#7: Come up with a meal plan. Intermittent Fasting has changed my life! I don't stress at all about food. My meals are simple and easy to prepare. I've found that this really works for me and my lifestyle, so I'm going to stick to it! I vary things up a little on the weekend, but 2 things I make sure of (1) I have at least a 12 hour gap between dinner and breakfast; and (2) during the day, I wait at least 4 1/2 hours between meals. This eating style suits me – I like the way it makes me feel (light and energetic) and I have found that it helps me inch towards my weight loss goals consistently. That's a win for me.
12:30 p.m. smoothie
4:00 p.m. 2 dates, 1 T almond butter, cup of tea
7:30 p.m. soup, salad, or stir fry
#8: Get the house ready. My freezer is stocked with measured out portions of sliced bananas and other fruits for my smoothies. I also have several packs of frozen vegetables that I know I can pop in the oven for a quick side dish to a meal. I have gotten rid of any non-compliant snack-type foods. Luckily, there wasn't much to do this time around for me since my meals have been streamlined so much.
#9: Gather my tribe. My friends aren't surprised that I'll be doing the WLC again – it's what I'm known for! Luckily, they always understand when I bring my own meals or am a bit more vocal in choosing where to eat when we go out during challenge time. Still, I like to give them a heads up (and a chance to join me). Support makes such a difference.
#10: Prepare my mind. For the first time in a while, I am really excited about and focused on the task at hand. I am ready to step up my game. The past year and half has been spent in so much grief and trauma, I'm ready to step out of it and start really taking care of myself again. I am really happy to be in this strong, positive mindset – and I hope I can pass that on to the Worldwide Warriors team.
To join my team, follow this link or click on the banner below.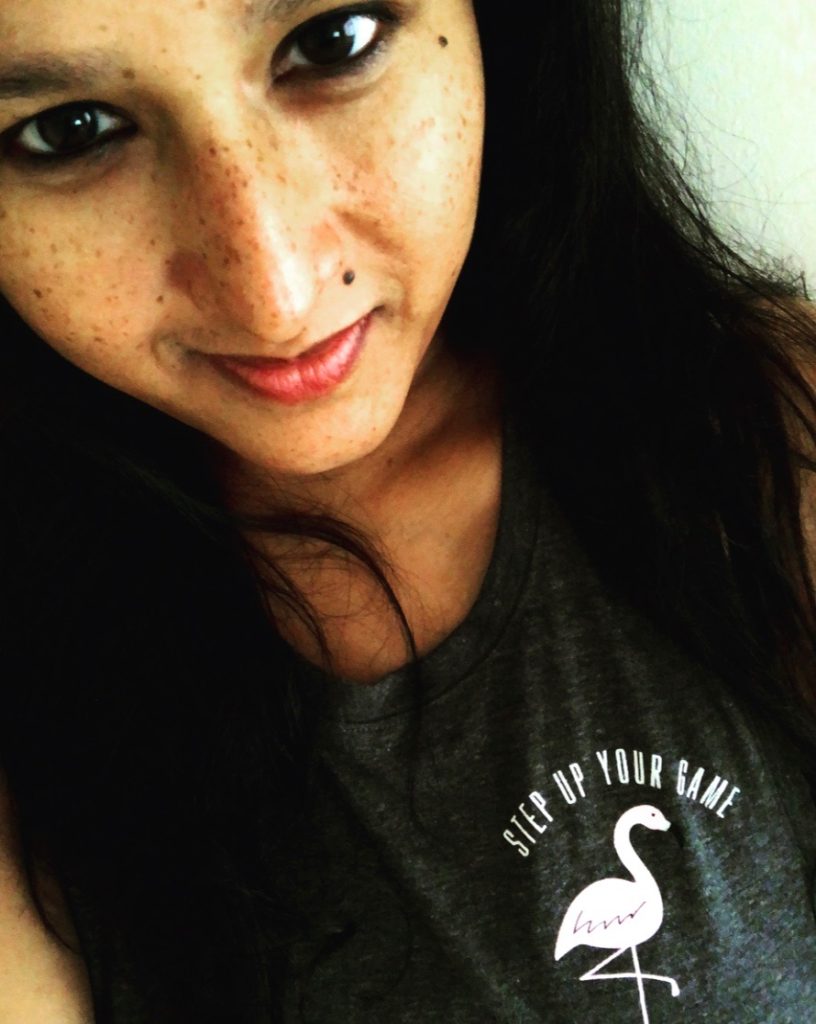 ready to step up my game