I think I may actually have found my groove. I've been quite focused this month, all with the intention of developing an enjoyable, sustainable routine that will help me move towards accomplishing my goals.
The first thing I needed to do was scale back and slow down. My workouts were taking too long and I was trying to do too much in one day. Consequently, I was feeling frustrated and tired.
I'm getting better at both scaling back and slowing down. It all starts with trusting myself. I have to trust that consistent effort is what is going to get me to where I want to be. I have to trust in the process, knowing full well that shortcuts lead nowhere and nothing will substitute hard work. This also means that I need to be patient. Results will not show up overnight. I just have to keep working, keep moving, keep trusting.
I like my new routine. The best part is that I have filled my days with things that I love to do. At the same time, I have minimized or eliminated (whenever possible) things (and people) that distract me from my goals and bring me down.
I've been starting each day with meditation and journaling. This has helped me in so many ways. First and foremost, it helps me to slow down. I did great on the 1st day and then on the 2nd day I found myself in a rush to leave the house. That's when I forced myself to just sit on the edge of the bed, put my timer on for 7 minutes and be still. Again, it goes back to the trust factor. I had to trust that sitting still for 7 minutes was not going to ruin my day. I knew that I didn't want to live in a state where sitting still for 10, 15, or even 20 minutes would cause me to be anxious or would cause a major interruption in my day. Starting my day by just sitting allowed me to be in charge of how I was going to run my day – not the other way around.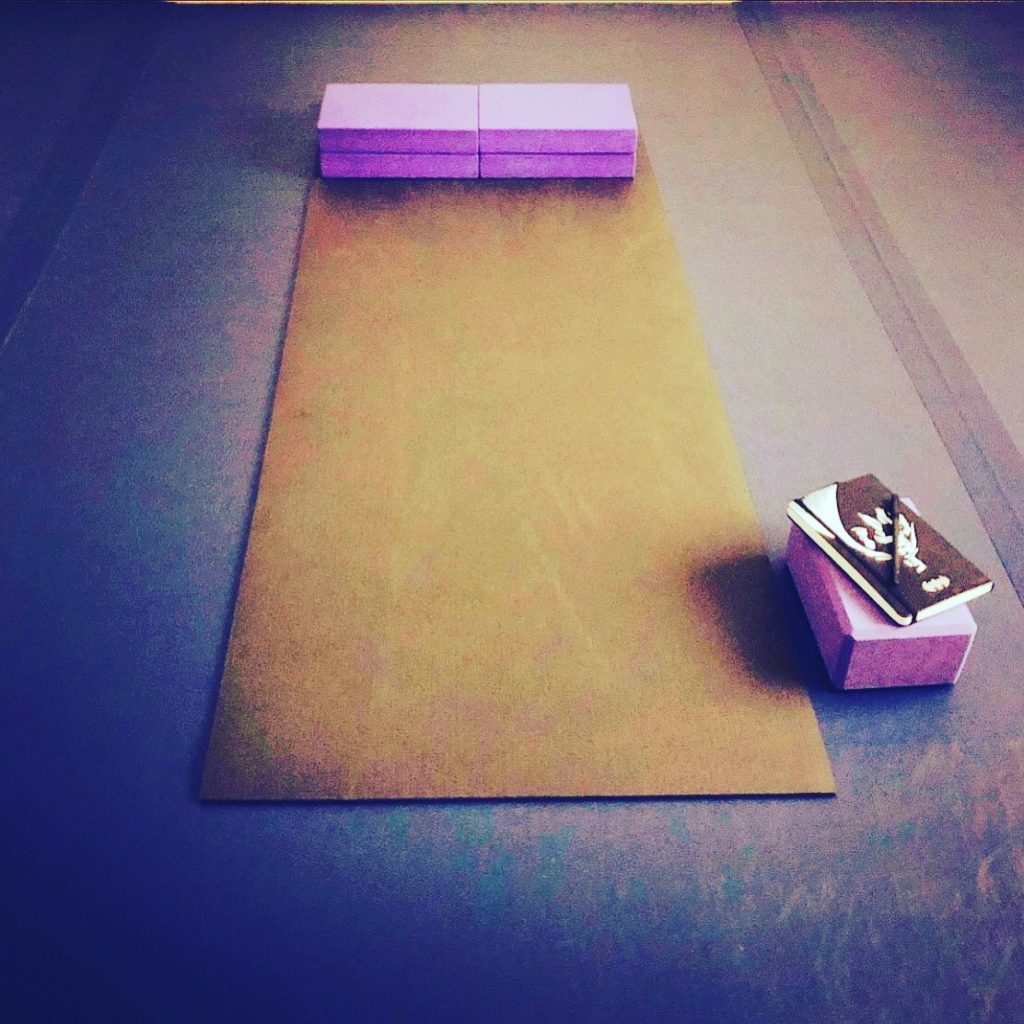 morning meditation – sometimes I make it to the mat and other times I just stop and sit still wherever I am
I had wanted to hit the gym 4-5x a week to do resistance training and some cardio. However, that was proving to be too much. I wasn't feeling rested. I was always feeling rushed. It just wasn't a good combination. Instead, I simplified my routine (mobility + dynamic warm up, 5 lifts, short HIIT circuit, cool down) and have been going to the gym 3 mornings a week instead. It has been working out GREAT. I feel like each time I am able to give 100% and consequently I've been seeing quite a few improvements. I've been ending each session feeling stronger, leaner, and faster, and that's a great way to set myself up for the next day's workout.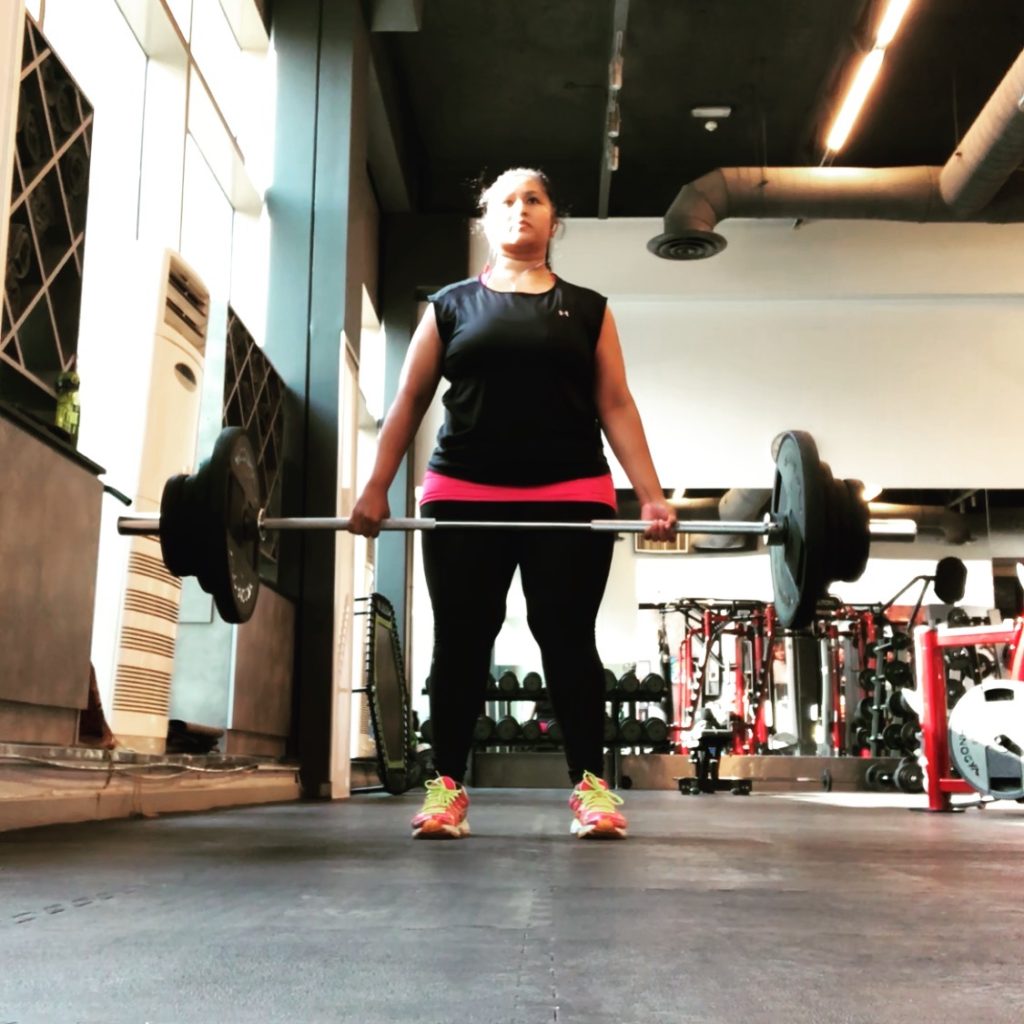 finally back to my 100kg (220lb) deadlifts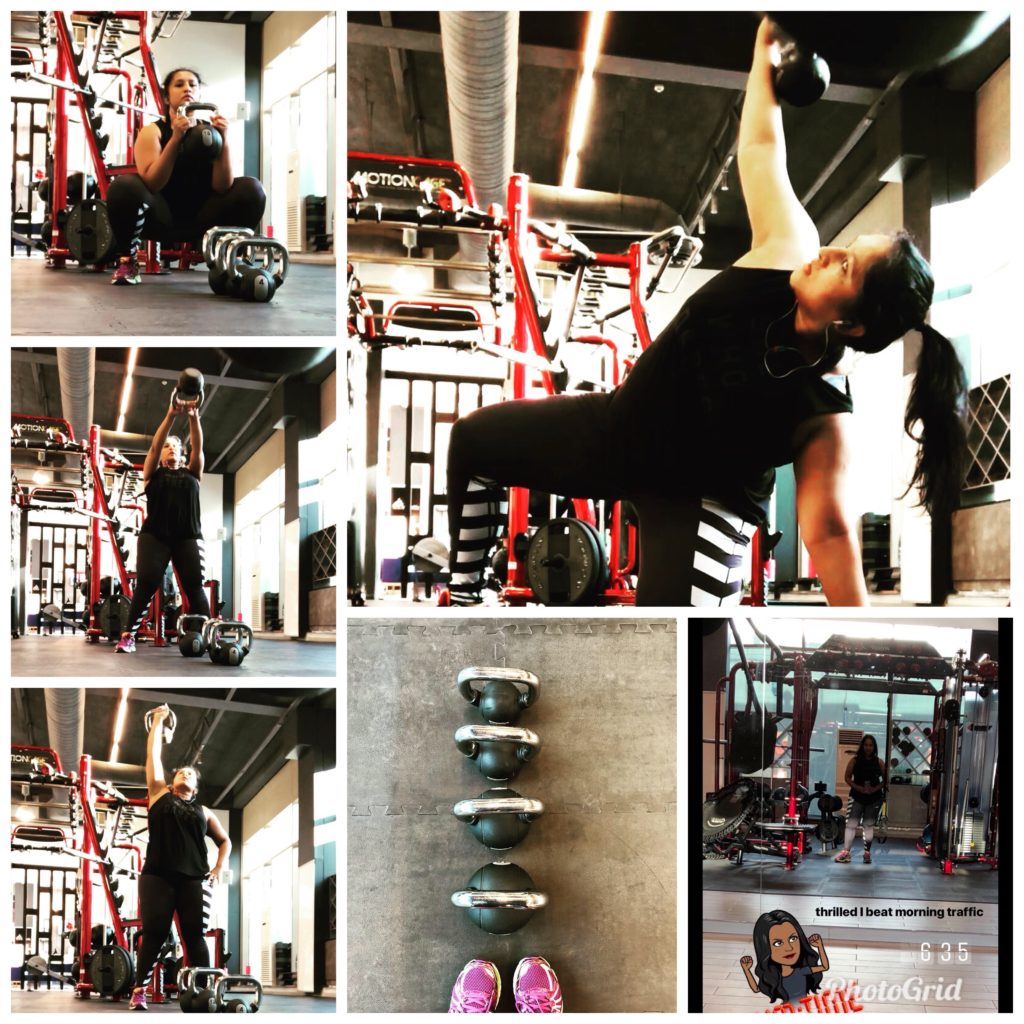 I added a fun kettlebell circuit to my workout – forgot how challenging Turkish Get Ups were!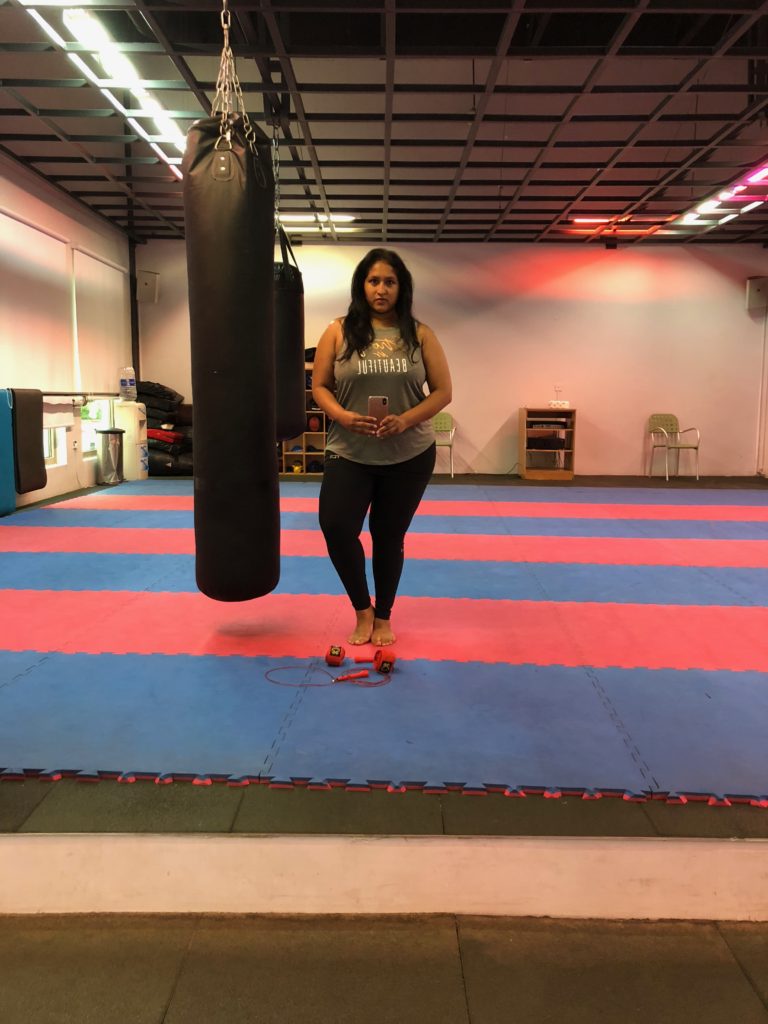 I also got back to some kickboxing – talk about working up a sweat! 
Jiu-Jitsu is a huge part of my life. I was hoping to join a club here and attend their group classes, but it just hasn't worked out in my favor. Conflicts of class timings and other issues were coming up. However, I have been fortunate enough to book private training sessions with a top level Black Belt at one of the jiu-jitsu schools here. It's been so great. It has allowed me to specifically train on things I need to focus on and incorporate a sustainable level of jiu-jitsu training in my routine.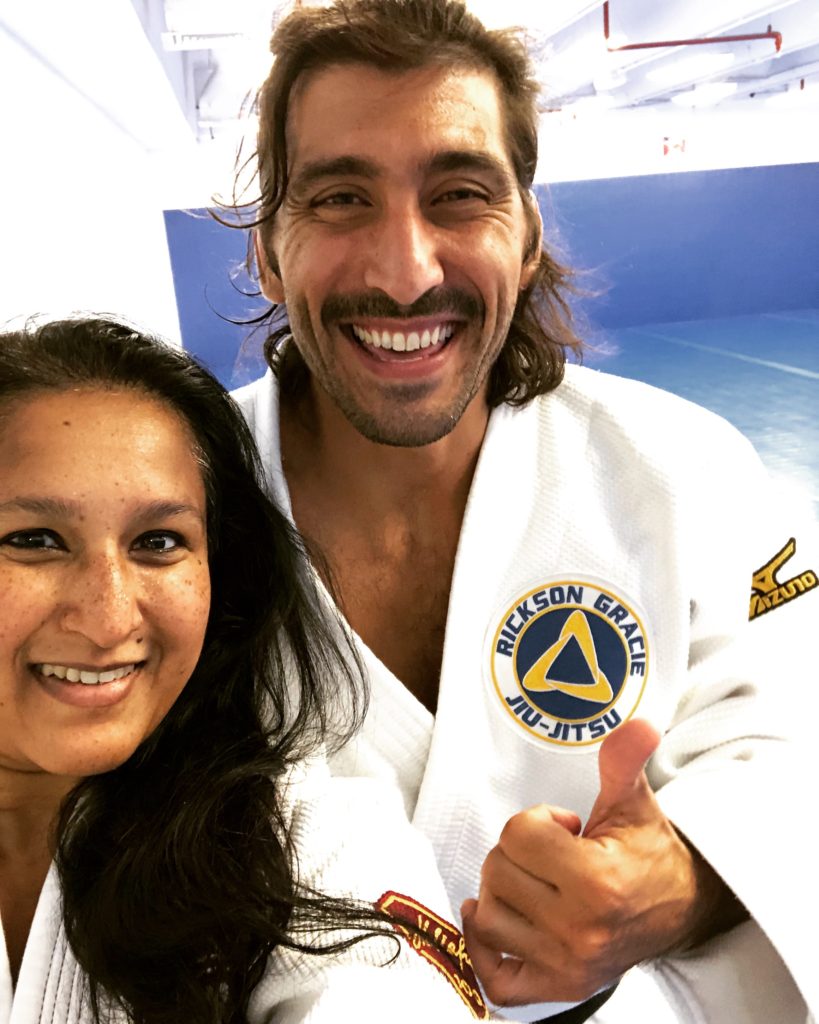 jiu-jitsu private lessons with Bertoni Thiago – a Pedro Sauer Black Belt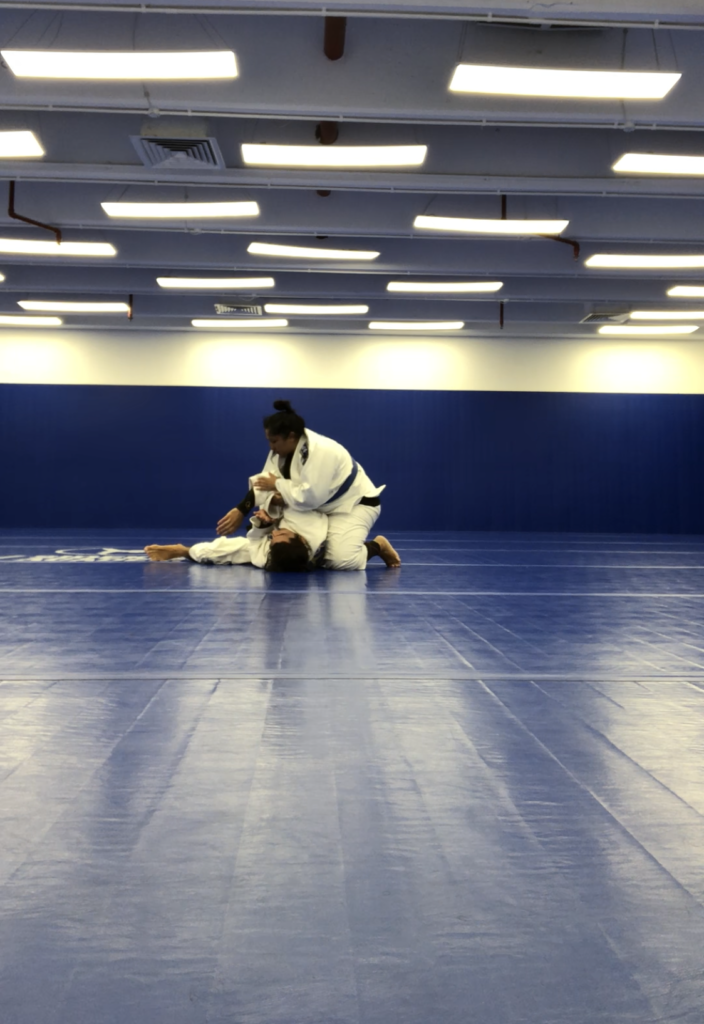 PT jiu-jitsu lessons allow me to target problematic areas to help me up my game 
In addition to my PT sessions, D and I continue our Gracie University training at home. We are working towards earning our 3rd official stripe. It's a lot of work, but it's totally worth it.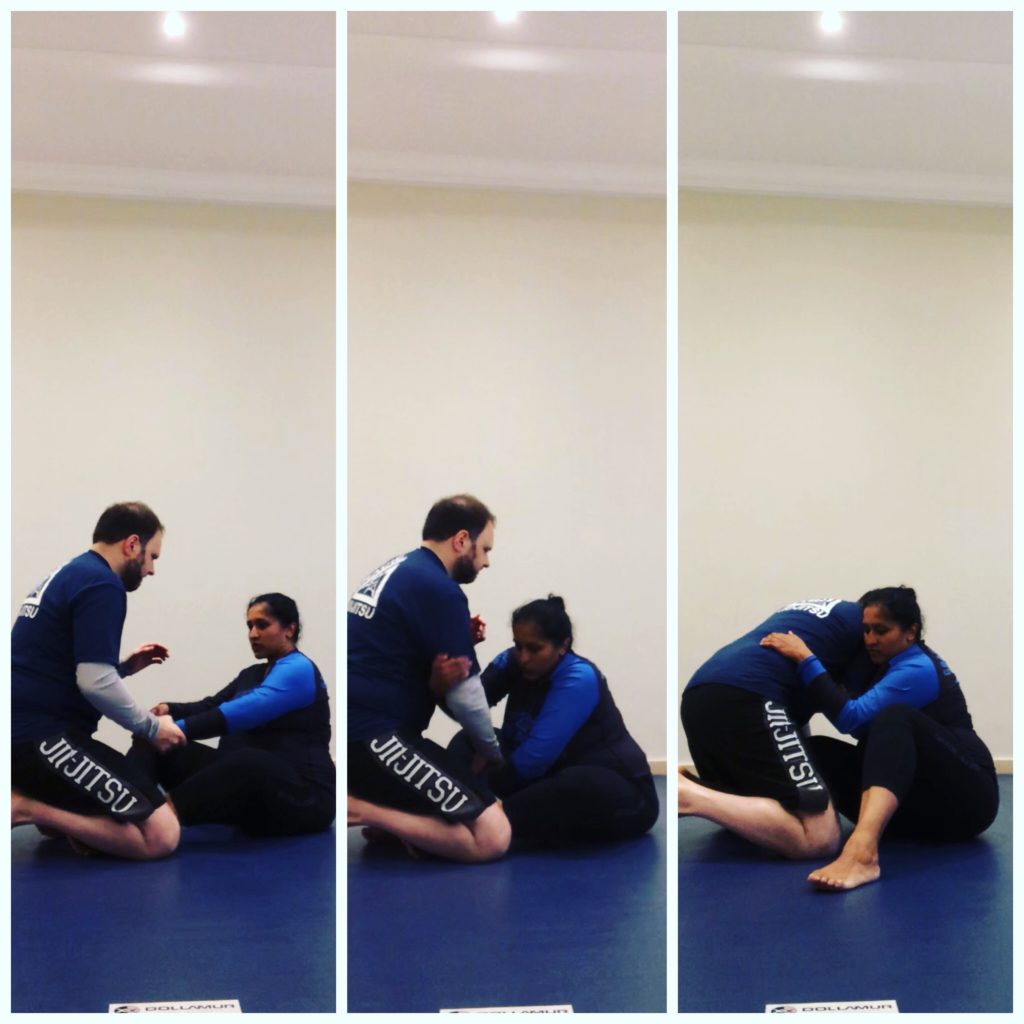 working on my arm drags
This summer I was able to take advantage of a great deal at my yoga studio – Alive Yoga – on a 1 year membership. I try to make classes 4-5x per week.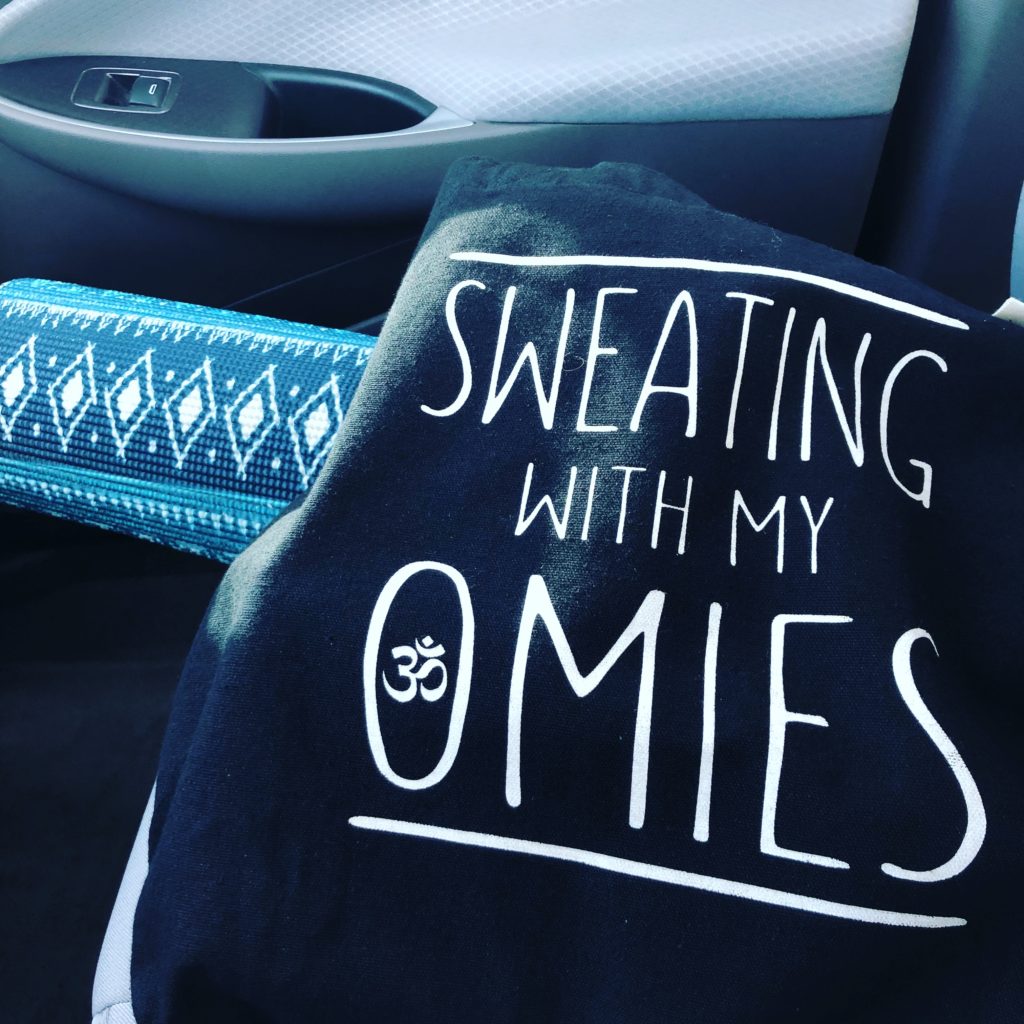 yoga is therapy for me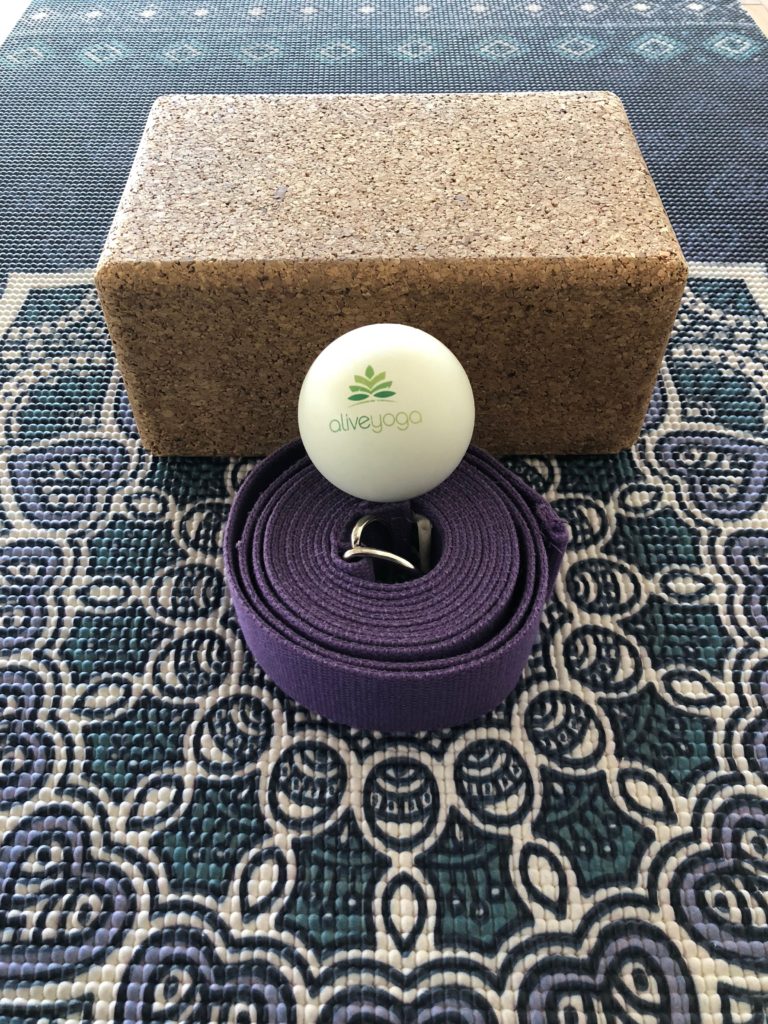 in addition to vinyasa classes, I try to fit in meditation, pranayama, & mobility classes too 
The last big component to my regular routine has to do with food. I've really settled into my intermittent fasting routine. At first I was skeptical, but I did a lot of reading and research plus I asked around. After considering what others had to say, I thought I'd give it a try. The key thing for me would be to make sure I hit my 1,200-1,600 calorie (depending on the day) target. It has been working perfectly for me. The best part is that I don't have to worry about breakfast. I get up, head to the gym (on most days) and then carry on. I am amazed at how much energy I have throughout the day. At the moment my eating looks like this: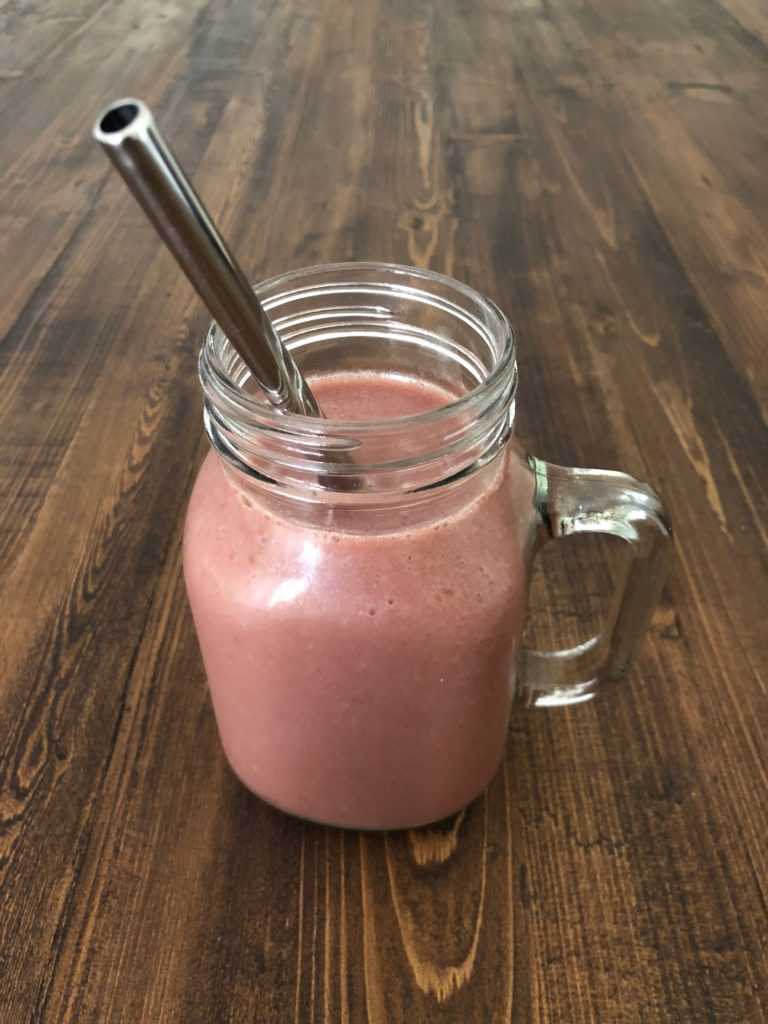 12:30 p.m. smoothie (400-600 calories)
4:30 p.m. small snack – usually date + almond butter (200 calories)
8:00 p.m. salad, soup, or stir fry (all hearty and filling) 600-800 calories
It's really simple, but it works for me. I feel satisfied. I don't need to spend a lot of time prepping food or even planning. I can just eat, feel nourished, and get on with my day. On top of that – and this is totally a bonus – my weight has been dropping slowly but steadily each day.
Yes, I definitely feel like I am finding my groove.