Start your day off with this simple recipe for a refreshing smoothie that's got the right blend of sweet, sour, and creaminess.
Ingredients
2 cups frozen blueberries, unsweetened
1 cup coconut milk, unsweetened
2 dates, pitted
coconut shreds to garnish (optional)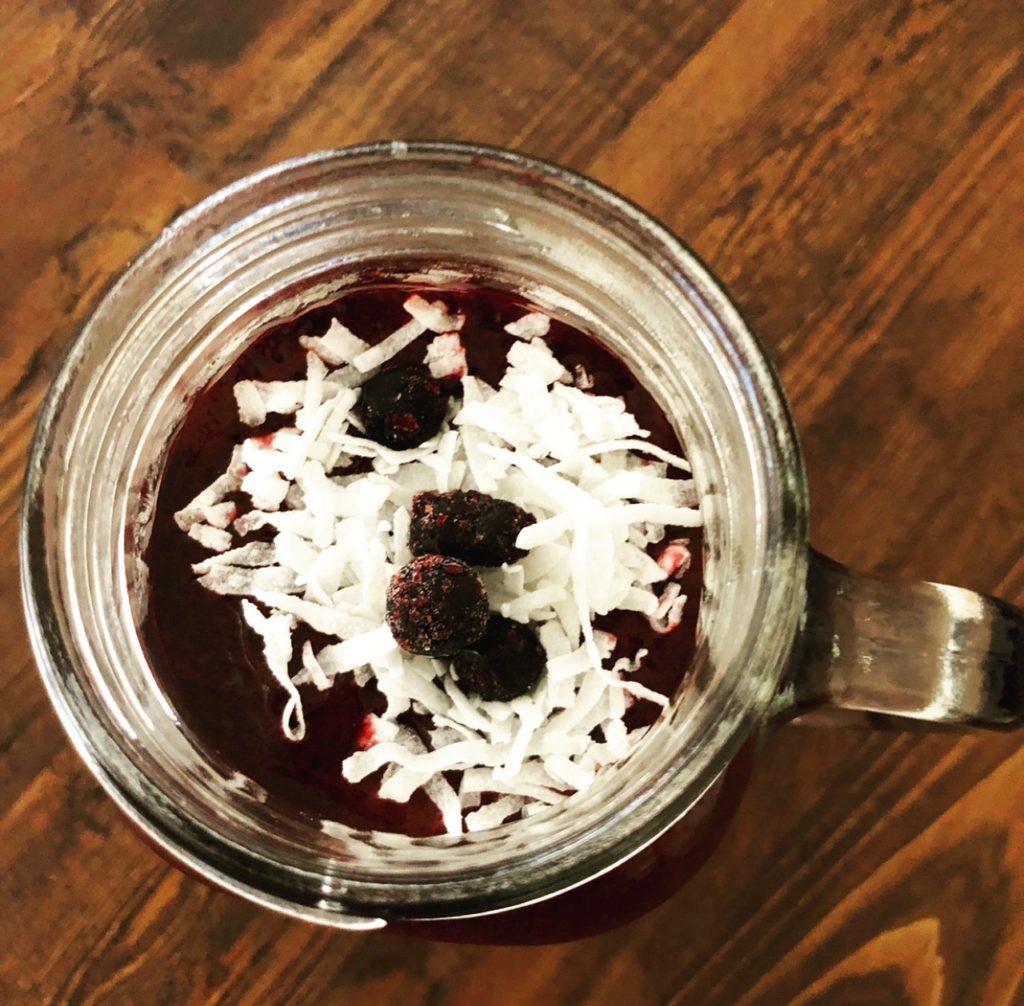 Method
Soak the dates in hot water for 3-4 minutes and chop into small pieces after they've softened.
In a blender add the coconut milk, dates, and frozen blueberries.
Add in the frozen blueberriesBlend together the blueberries and coconut milk.
Thin the smoothie to your desired consistency with water.
Garnish with coconut shreds and blueberries if desired.