I hadn't completely recovered from my trips to Bangladesh and Bhutan, or my hike up to Tiger's Nest Monastery, but it was time for me to fly again – this time: Las Vegas and Torrance, CA.
Our time in Las Vegas was a great way to unwind from the long flight and get over our jet lag. Besides, Brian Ortega was due to fight in UFC 226 – and we didn't want to miss the opportunity to watch that fight live. Unfortunately, as fate would have it, Max Holloway pulled out at the last minute and we missed out on the much anticipated fight. Luckily, all was not lost as Ryron and Rener held a seminar for all of us who had traveled to Vegas to cheer on Brian, and as devastated as we were for not getting to watch the fight, it definitely couldn't have compared to what Brian felt … so we took the good with the bad and made the best of it. A few photos of our time in Las Vegas: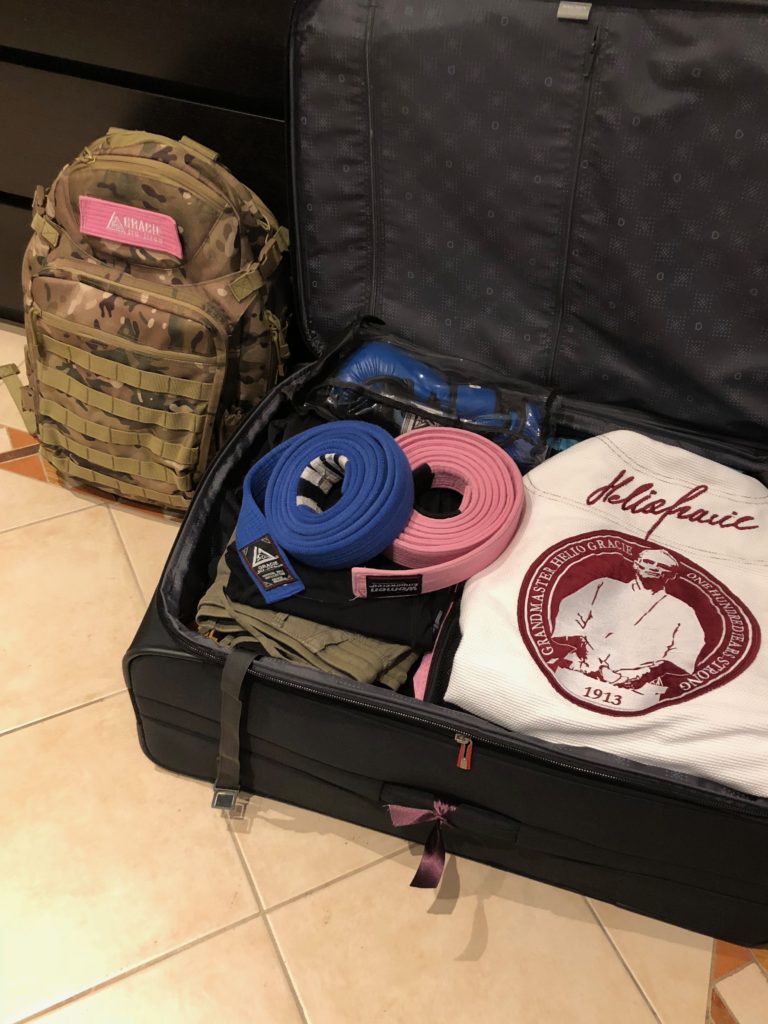 ready to travel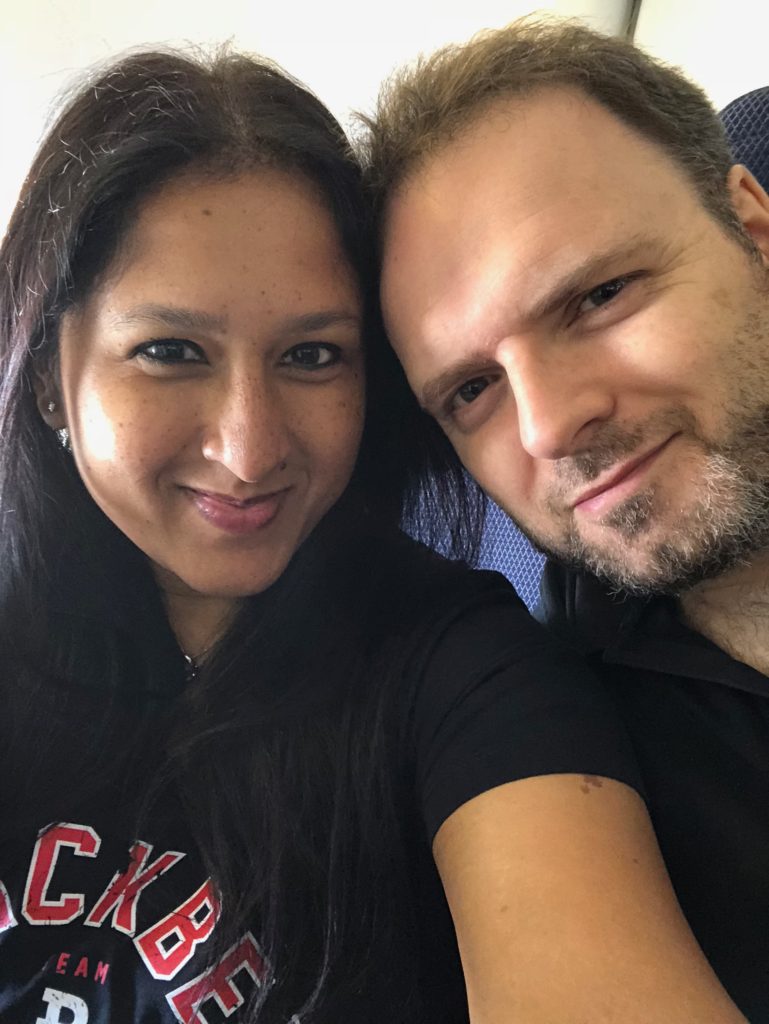 on our way – Team T-City!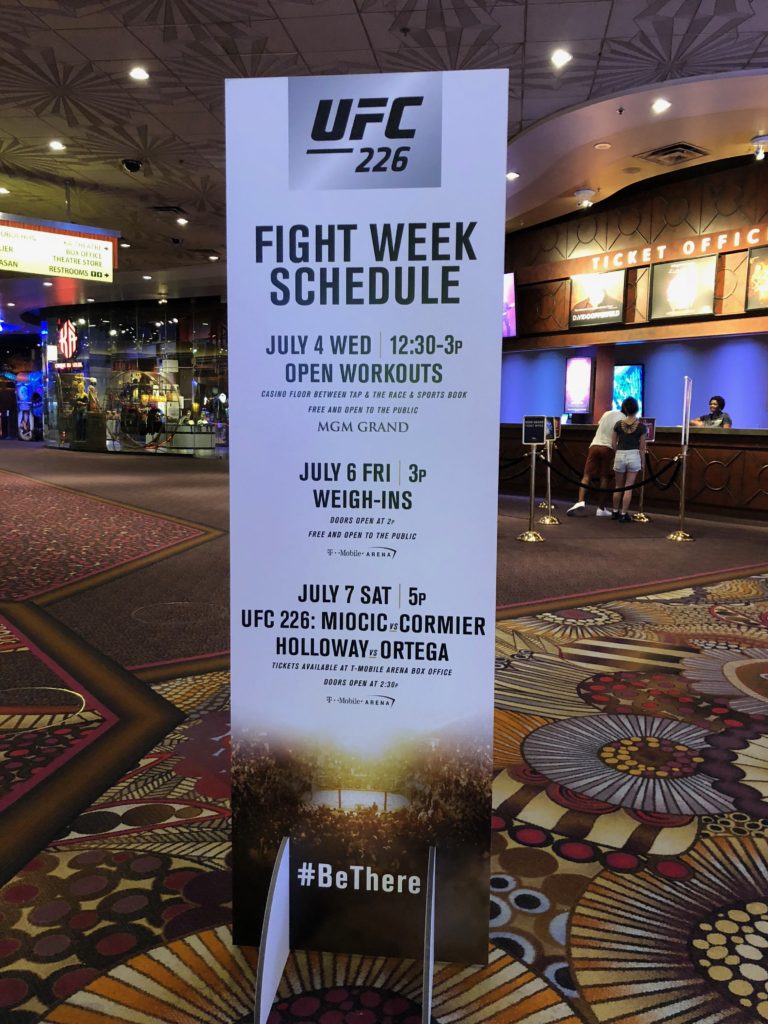 Fight Week Schedule Posted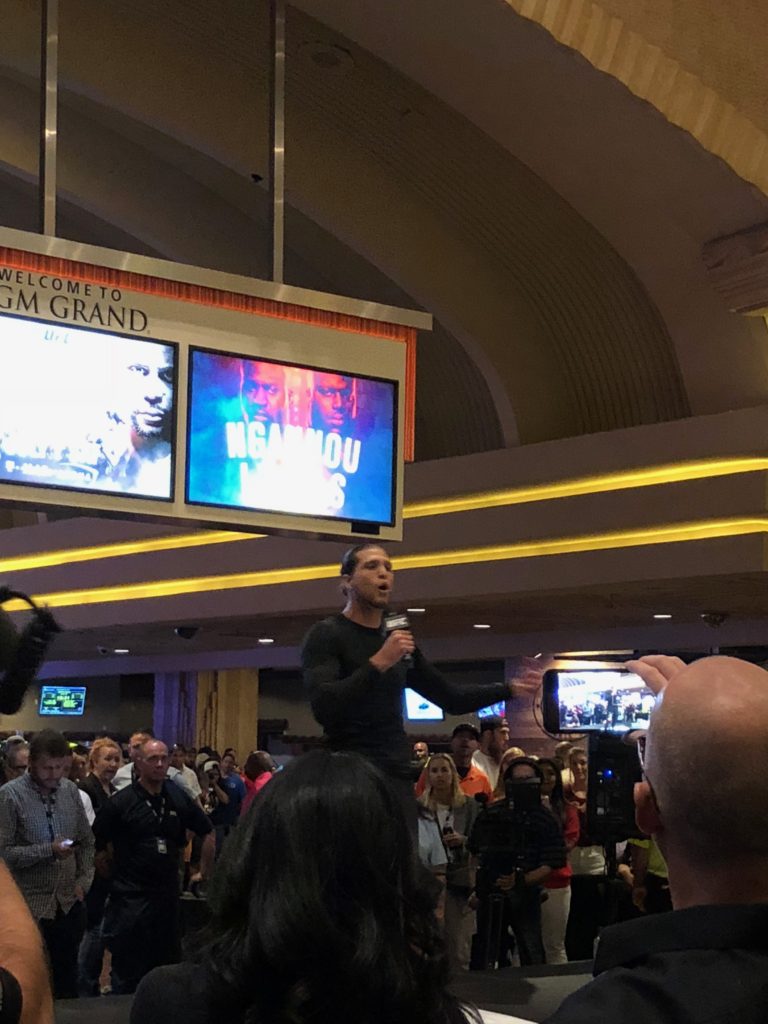 Brian Ortega at the Open Workouts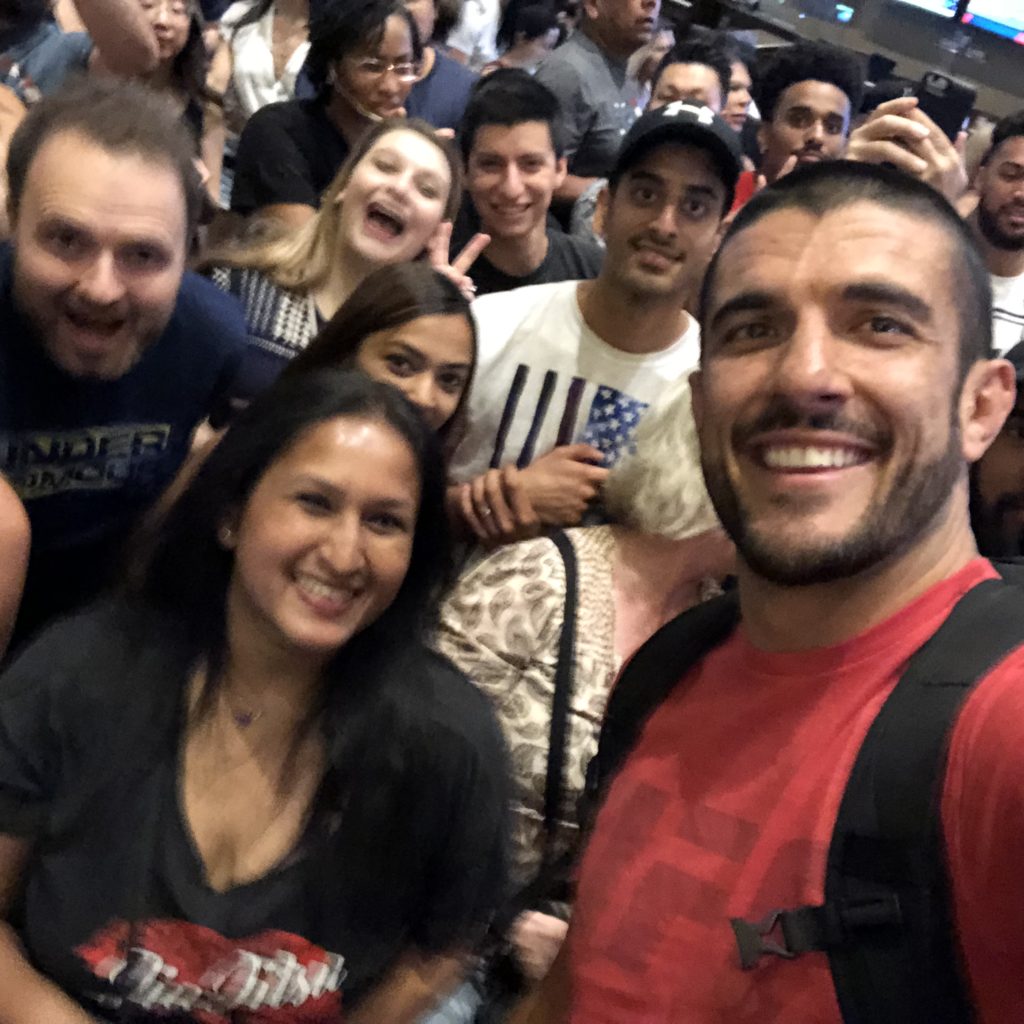 there's always great Renergy when Rener is around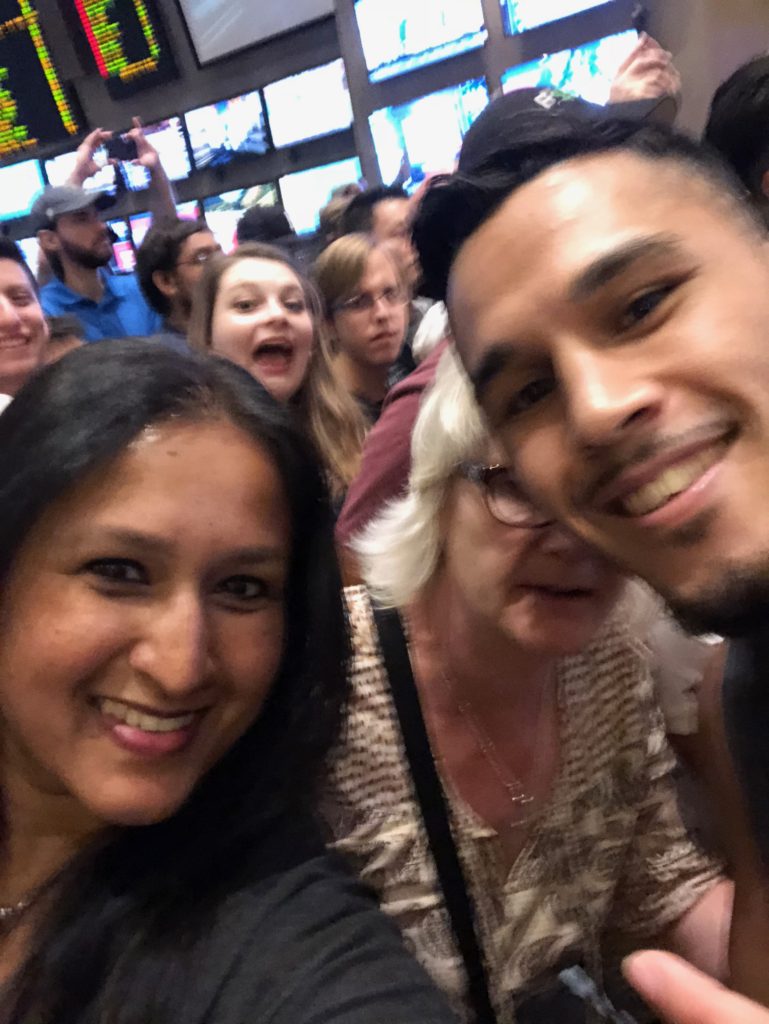 fuzzy smiles with Brad Tavares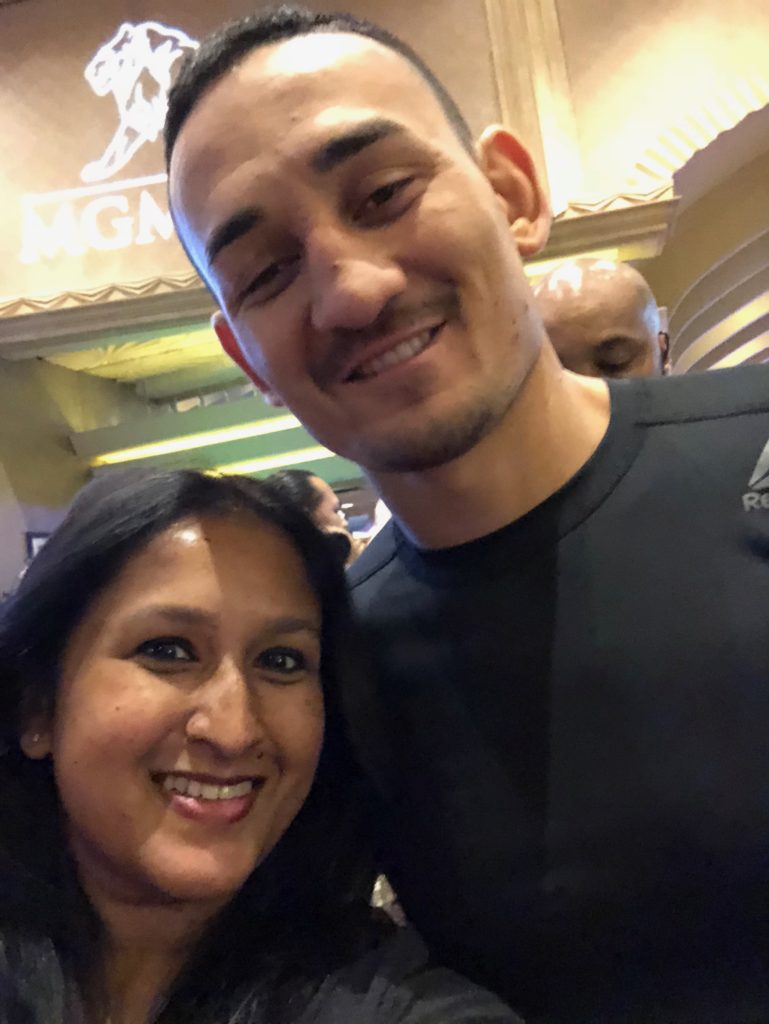 A moment with Max Holloway – before he pulled out of the fight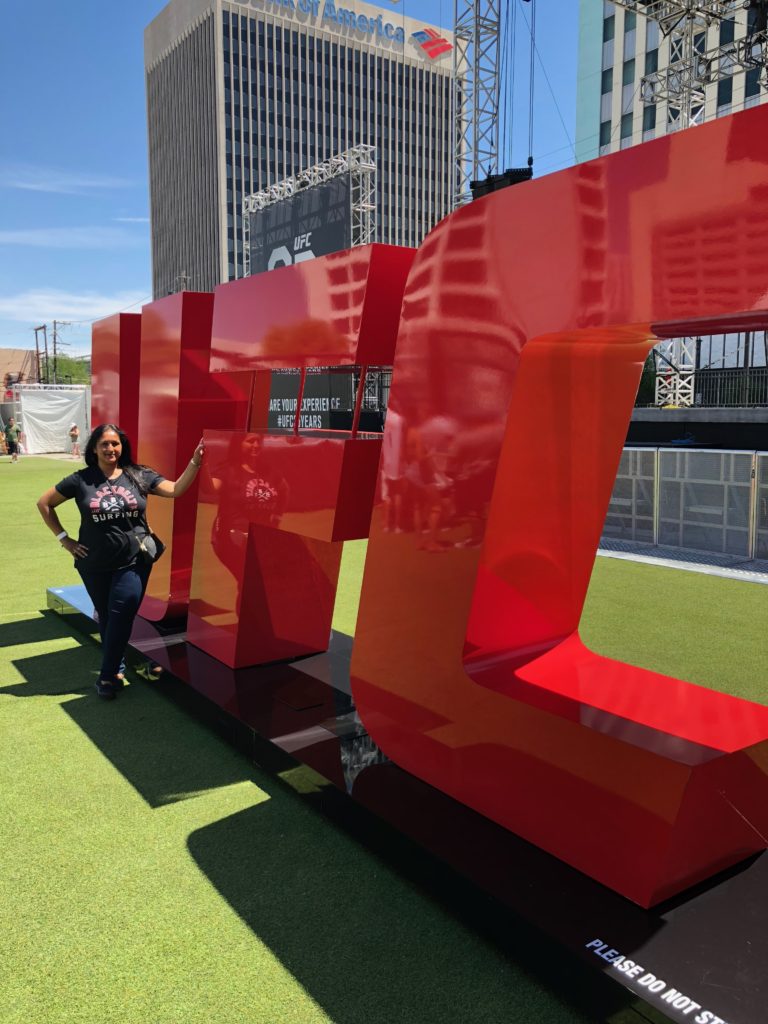 fan expo time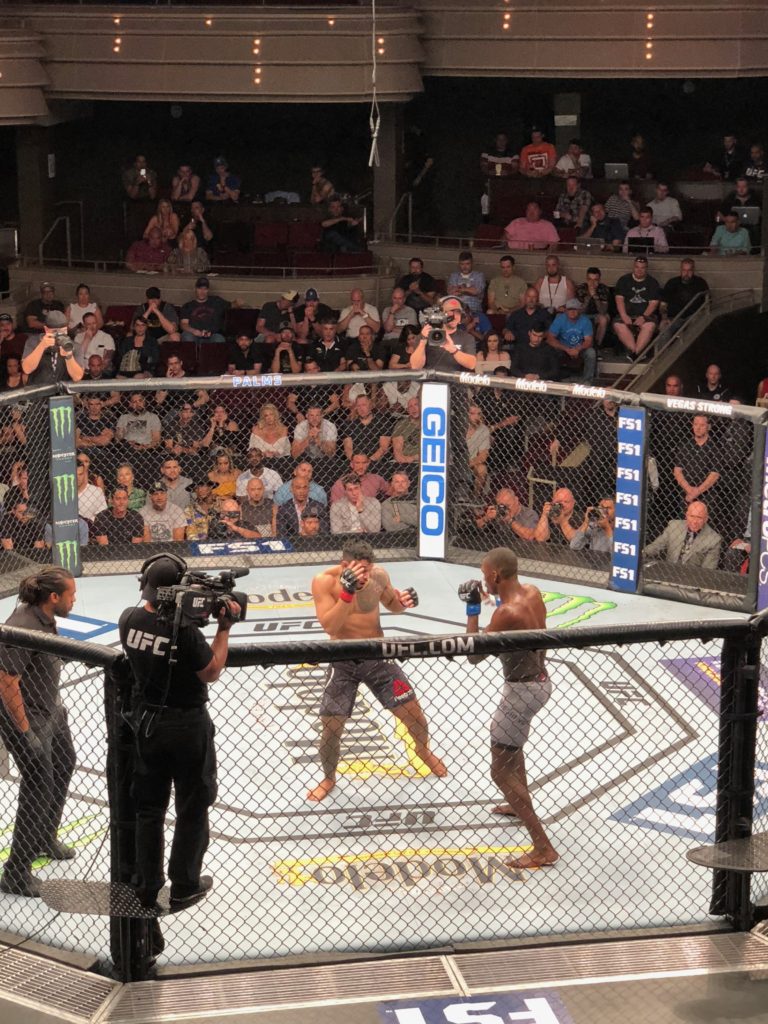 The Ultimate Fighter Finale – Tavares vs. Adesanya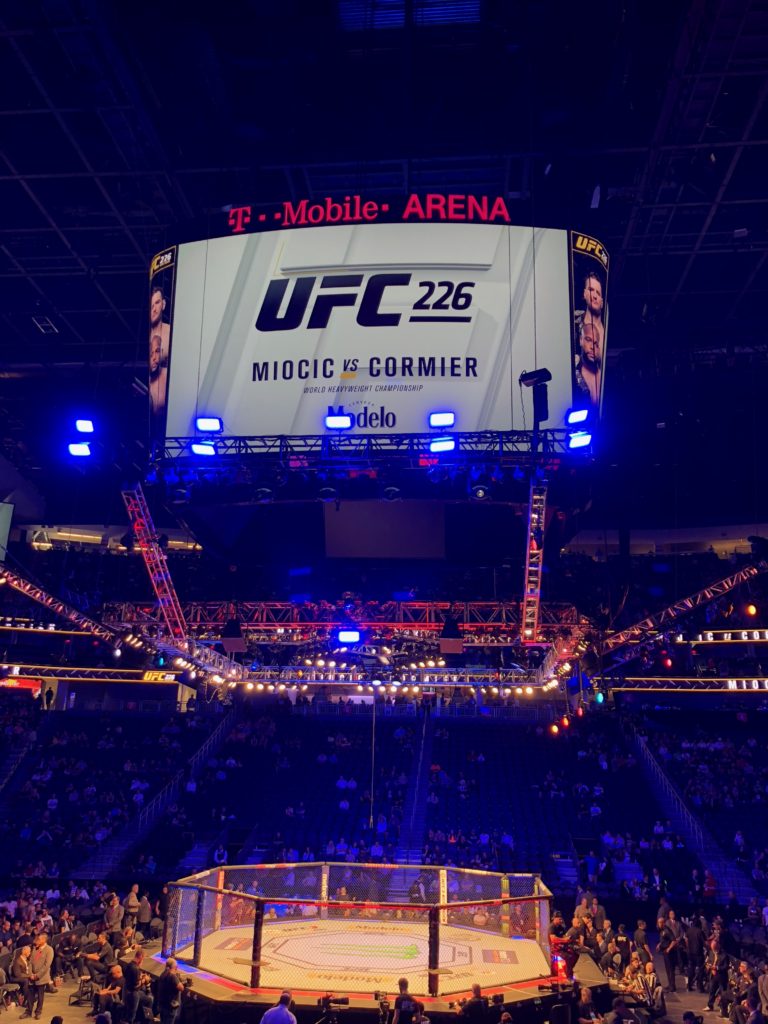 UFC 226
A totally unexpected bonus — a 2 hour seminar by Ryron & Rener Gracie — plus, Brian Ortega!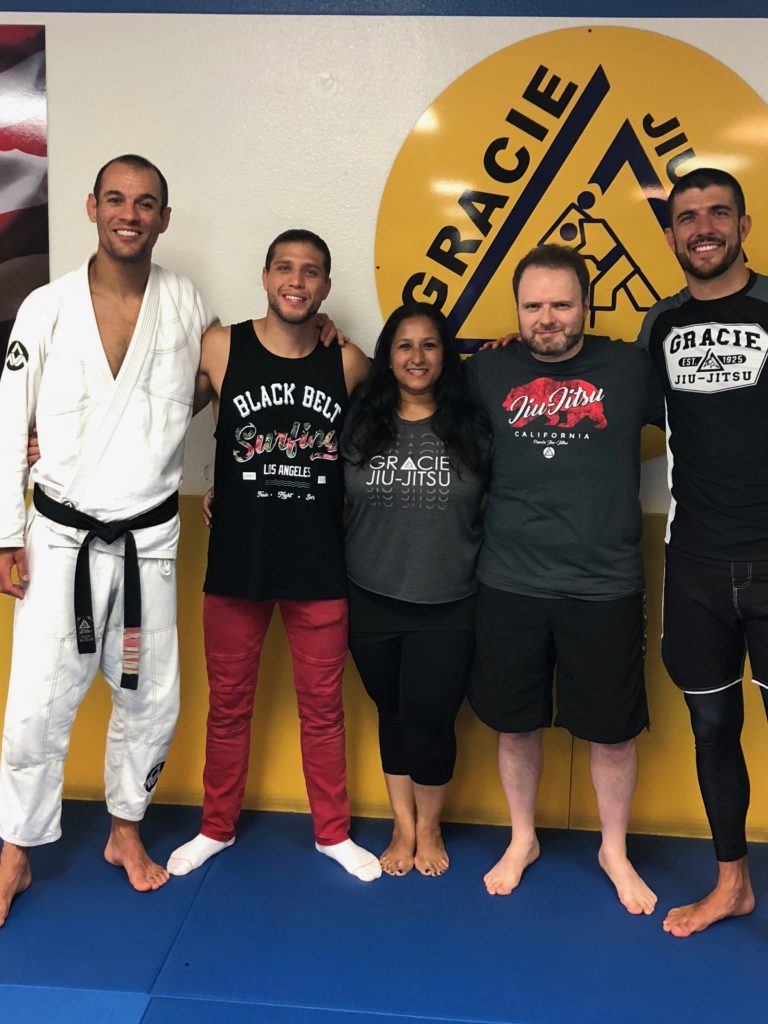 Ryron Gracie, Brian Ortega, me, D, and Rener Gracie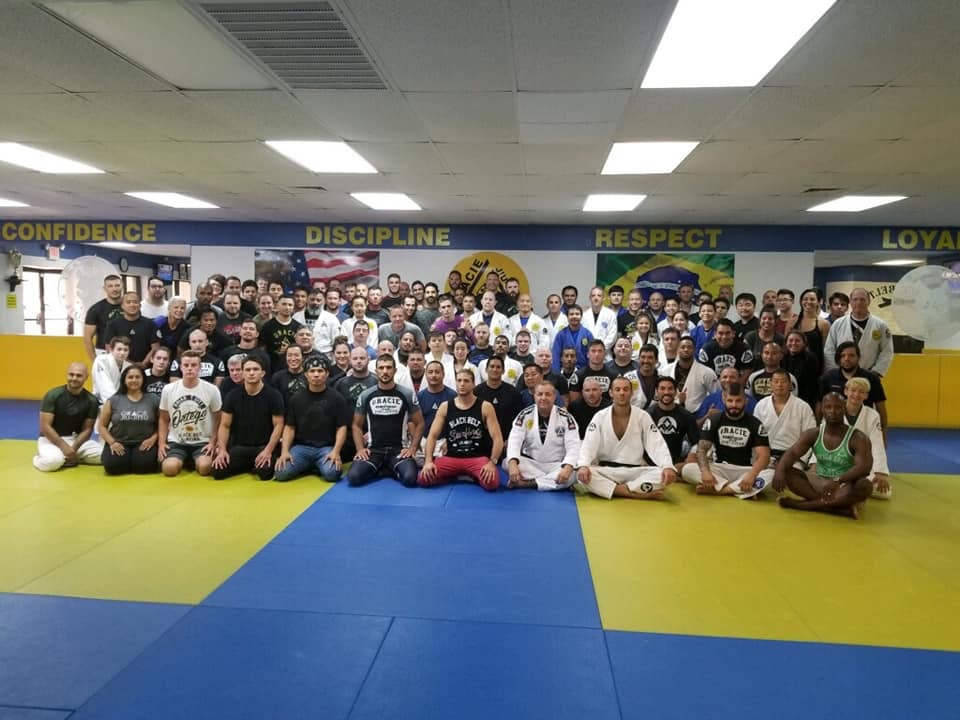 Las Vegas 2018 seminar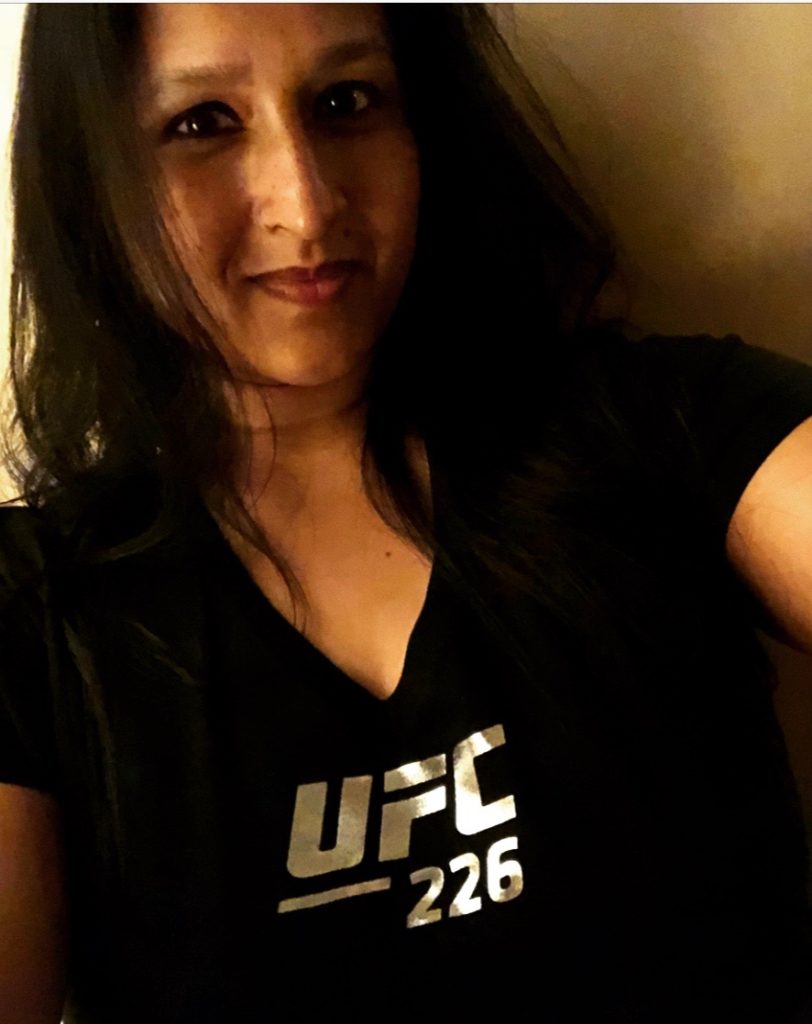 our week in Las Vegas is complete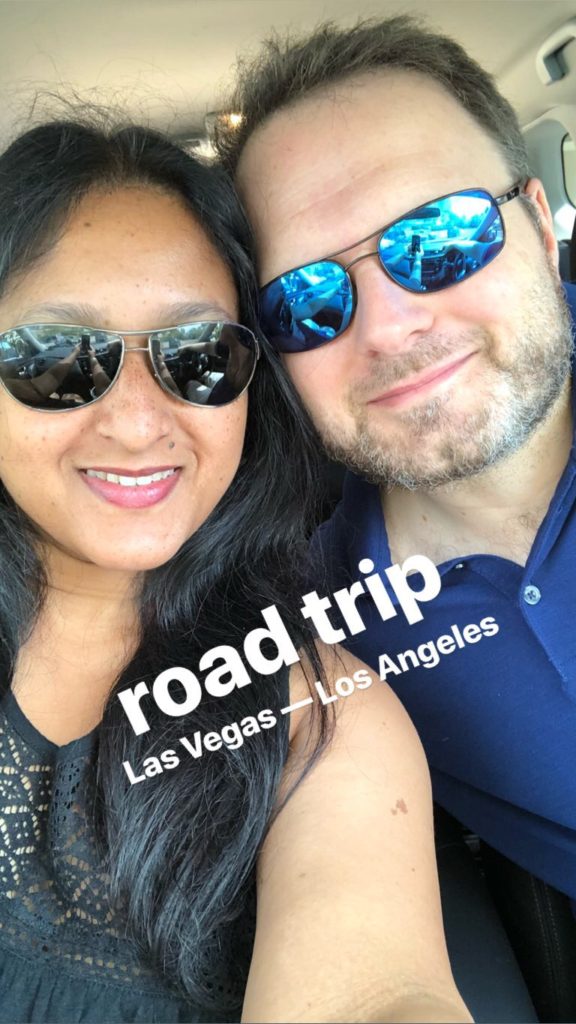 Leaving Las Vegas
After a week in Las Vegas, we were ready to hit the road and drive to Torrance and finally get to visit the new Gracie University headquarters.
The place was spectacular. Seriously. It was great to see many familiar faces, particularly as we got closer to the ICP weekend (instructor certification program). Although the space is incredible, what really makes Gracie University special is the people and the energy. Although I was experiencing my own anxieties (here are links to my posts about training with anxiety and traveling with anxiety), GU felt like home.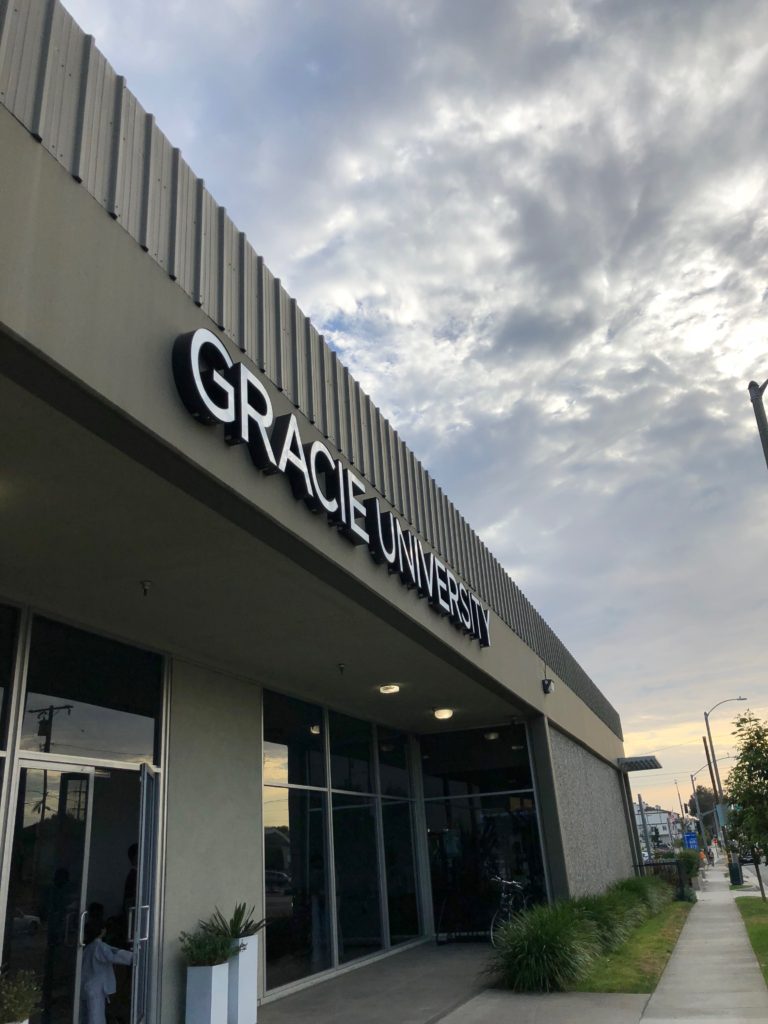 Gracie University – aka Jiu-Jitsu Heaven 2.0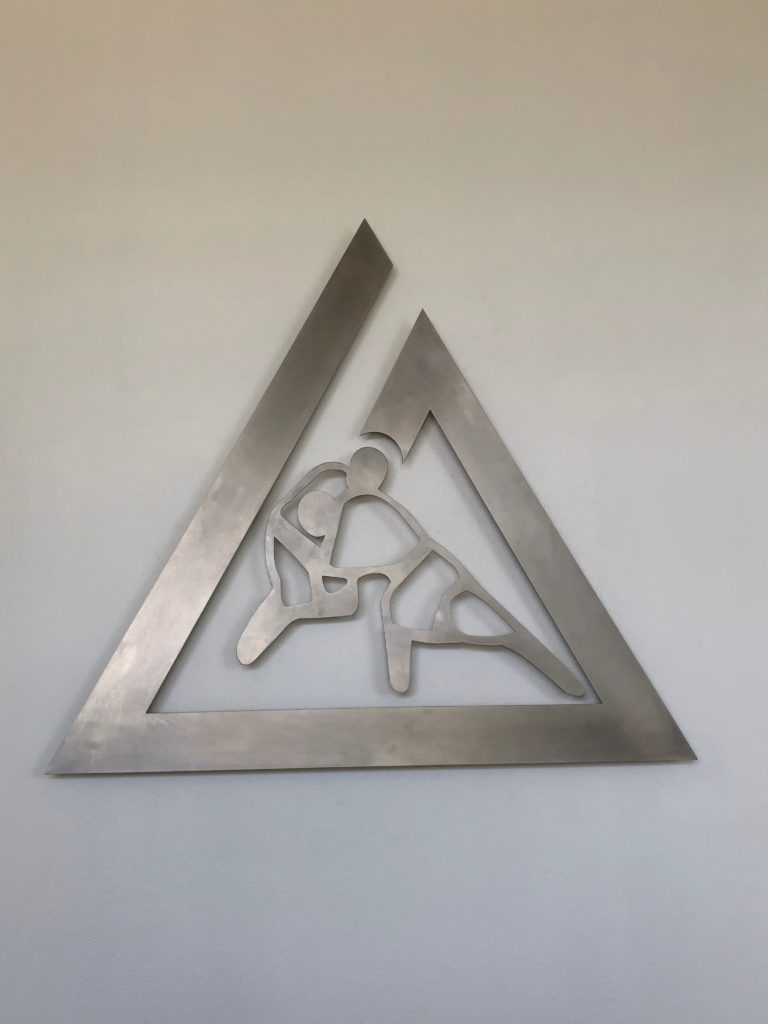 Gracie Jiu-Jitsu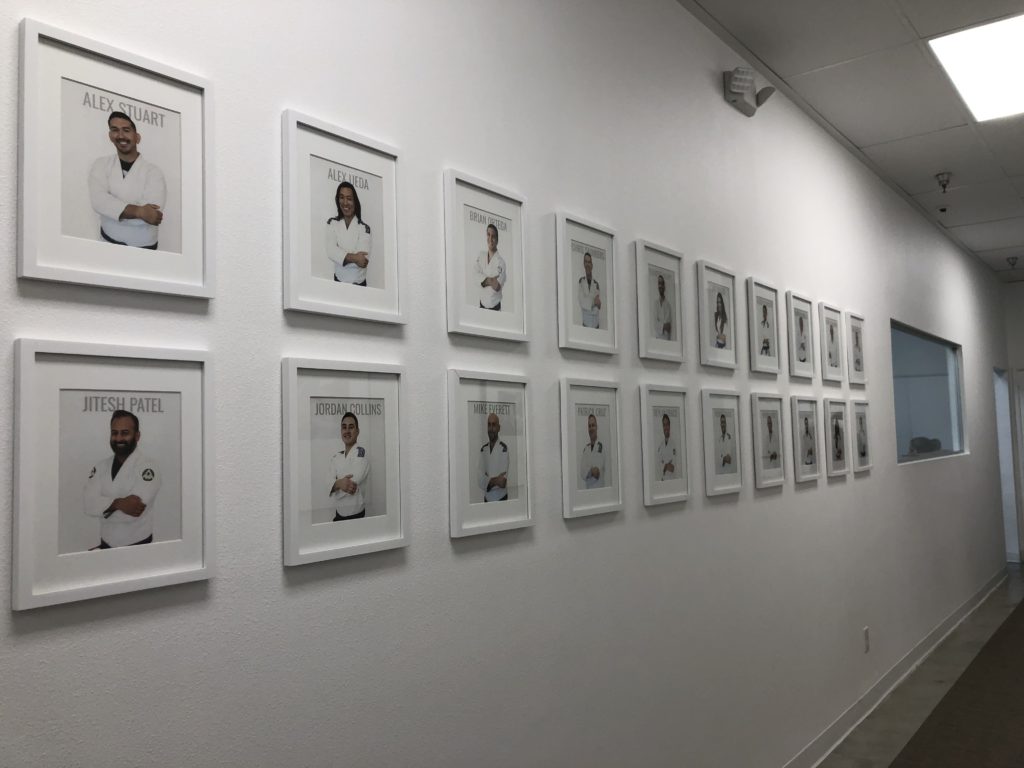 the best of the best – the incredible instructors at Gracie University
Our two weeks were spent learning amazing techniques, reconnecting with old friends + making new ones, and polishing up our teaching strategies. After leaving London in December, I had not trained with anyone other than D. It felt great to get back on the mats and work with others. It definitely gave my training curiosity and enthusiasm a much needed boost.
Earlier in the summer D & I successfully completed the official Blue Belt Stripe 2 test.  We were awarded our official stripe by Ryron on our first night on the mats.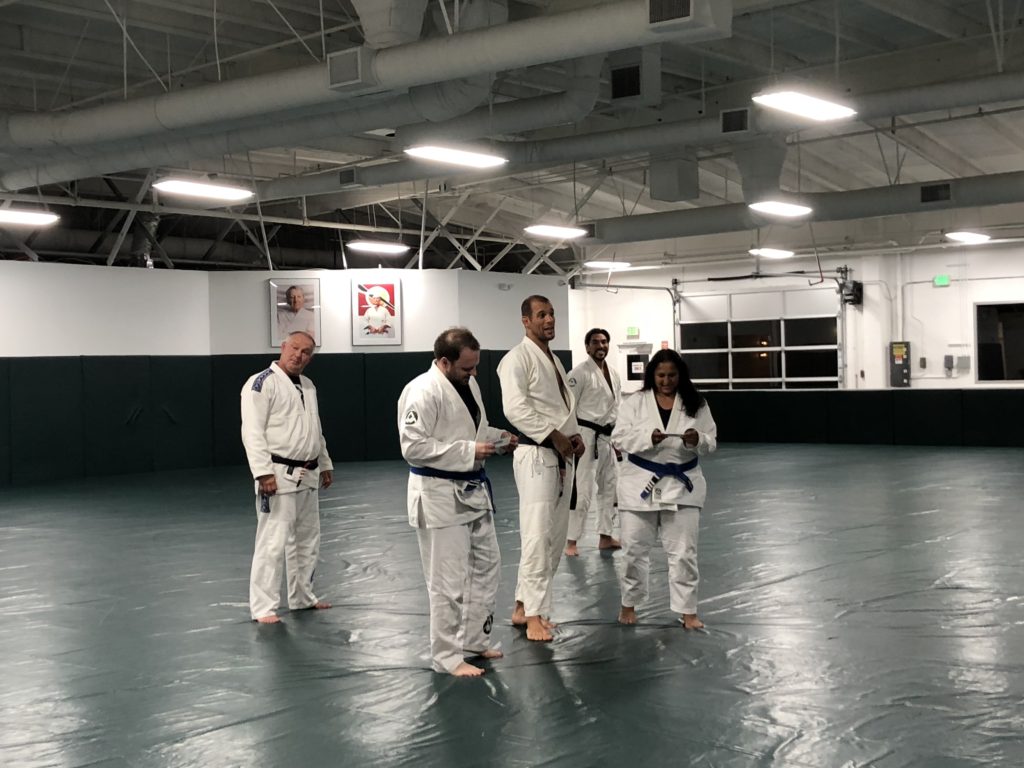 stripes awarded by Ryron (July 2018)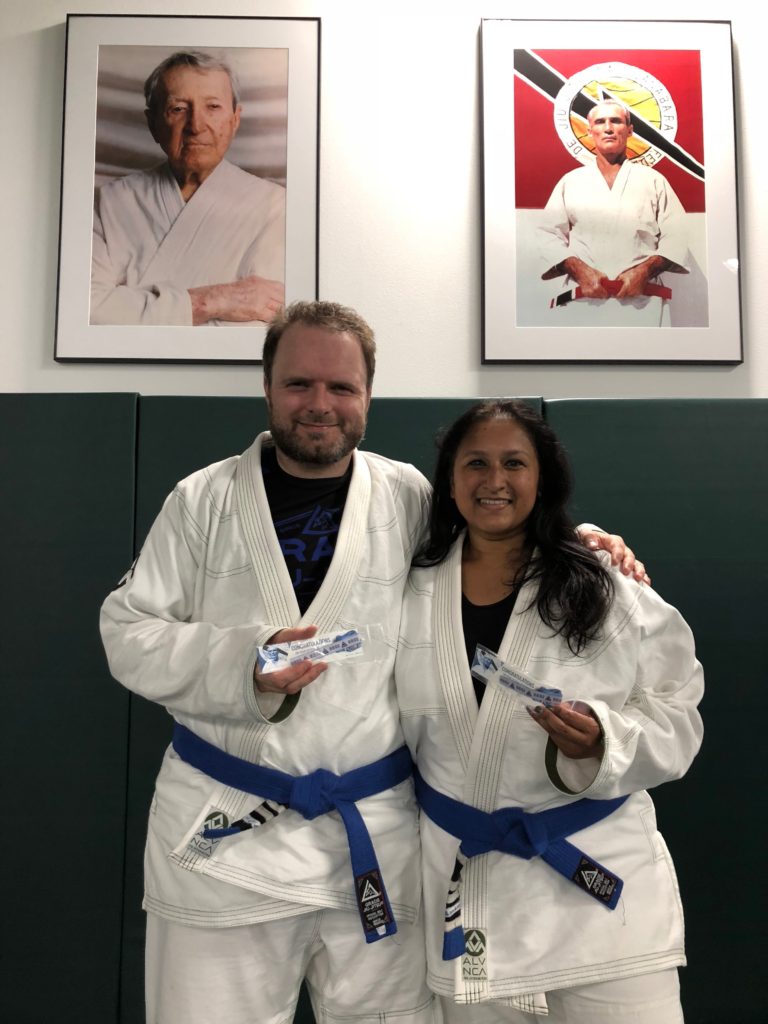 BBS2 Complete!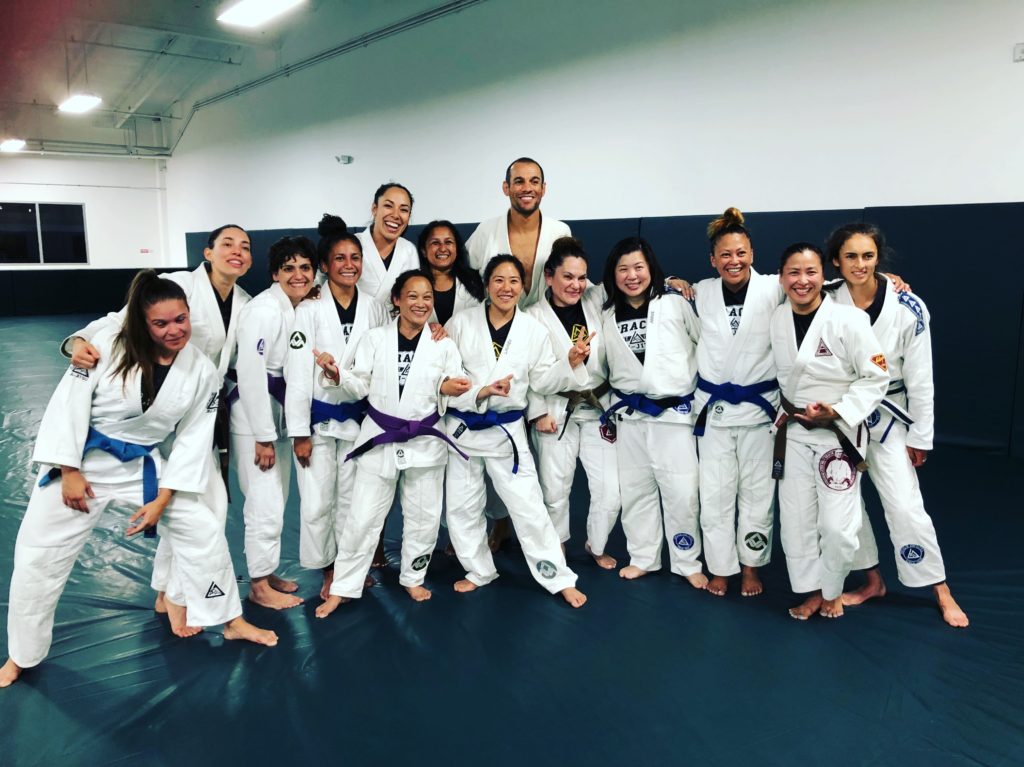 so happy to be here
as always – positive energy and enthusiastic vibes on the mat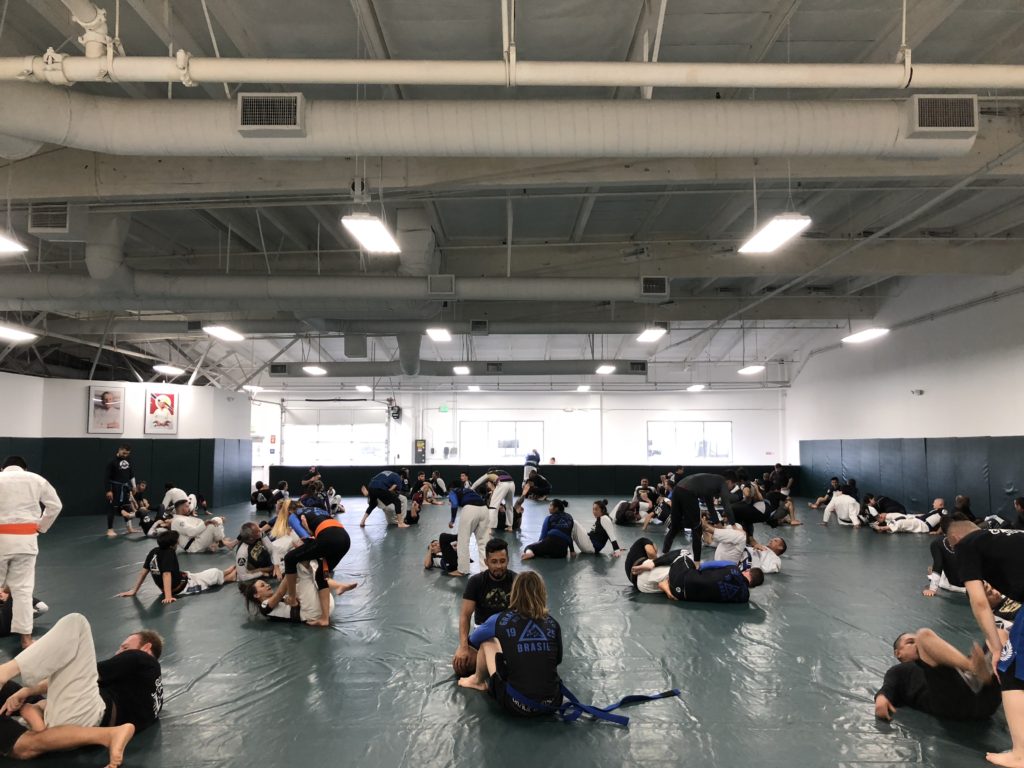 over 100 students on the mats for no-gi Master Cycle class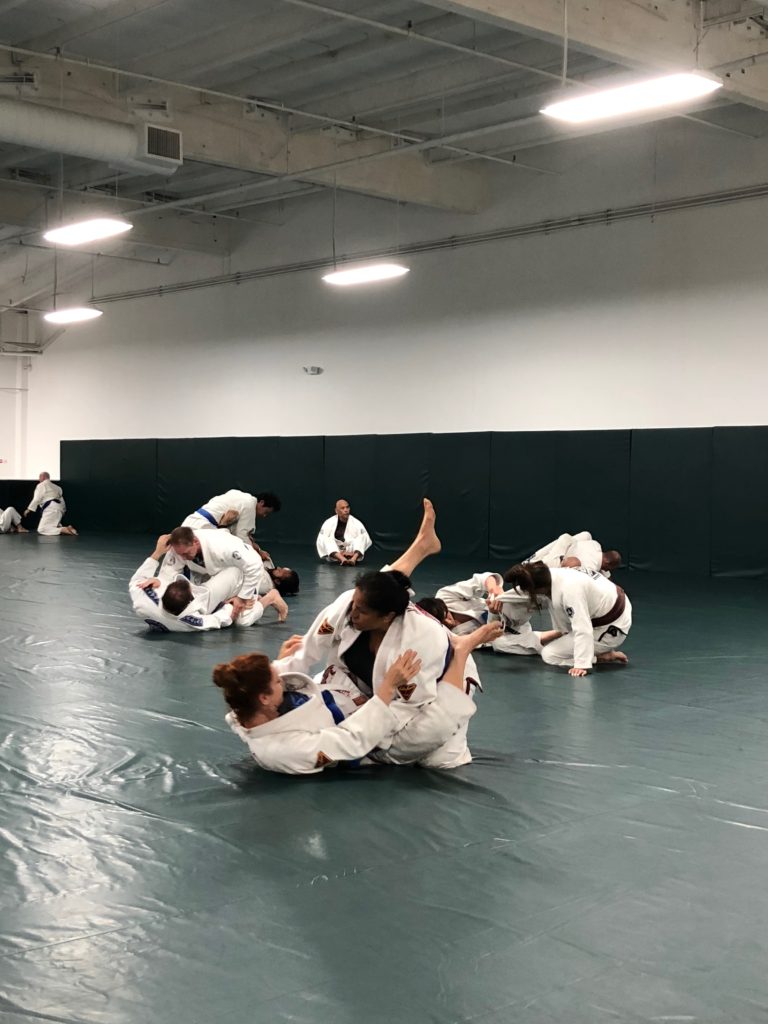 enjoying my mat time
The instructor certification weekend kicked off with the Women Empowered ICP. With lots of amazing new techniques added to the curriculum, it was a terrific learning experience.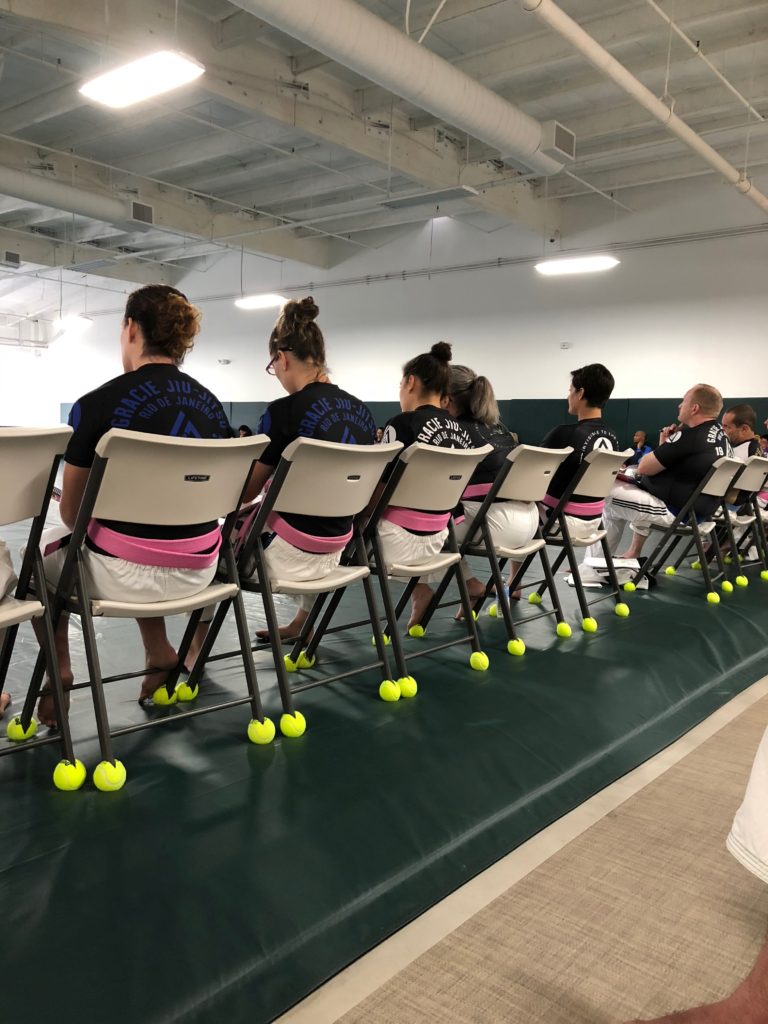 all lined up and ready to learn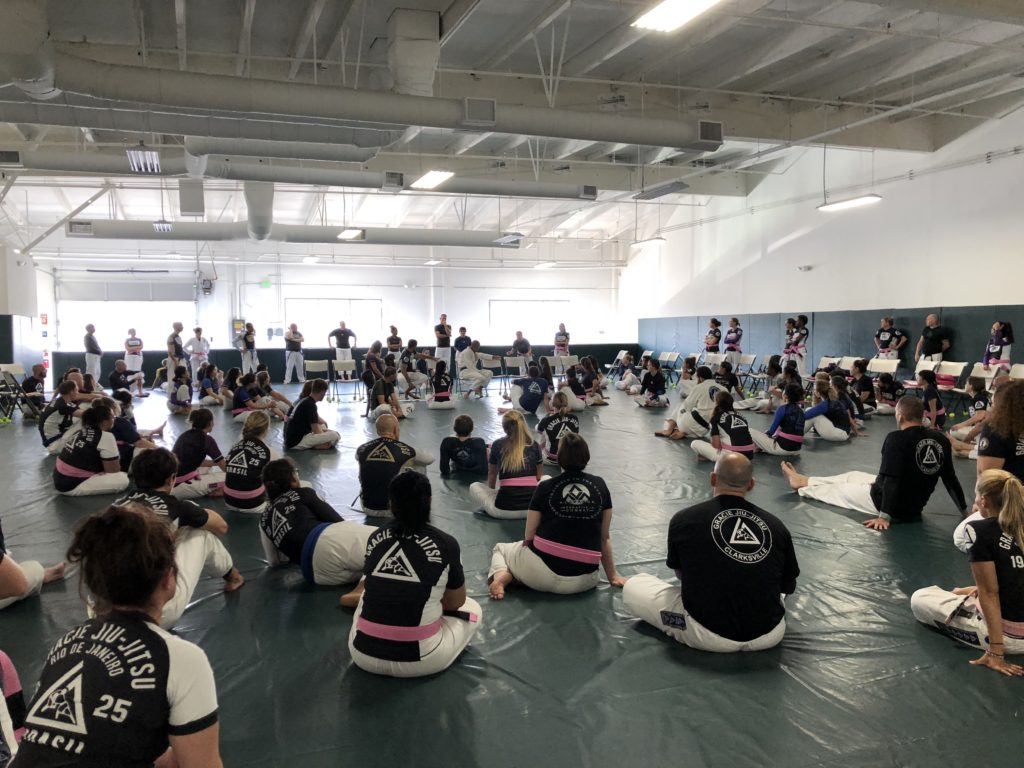 attention to detail – both in how we do and teach the techniques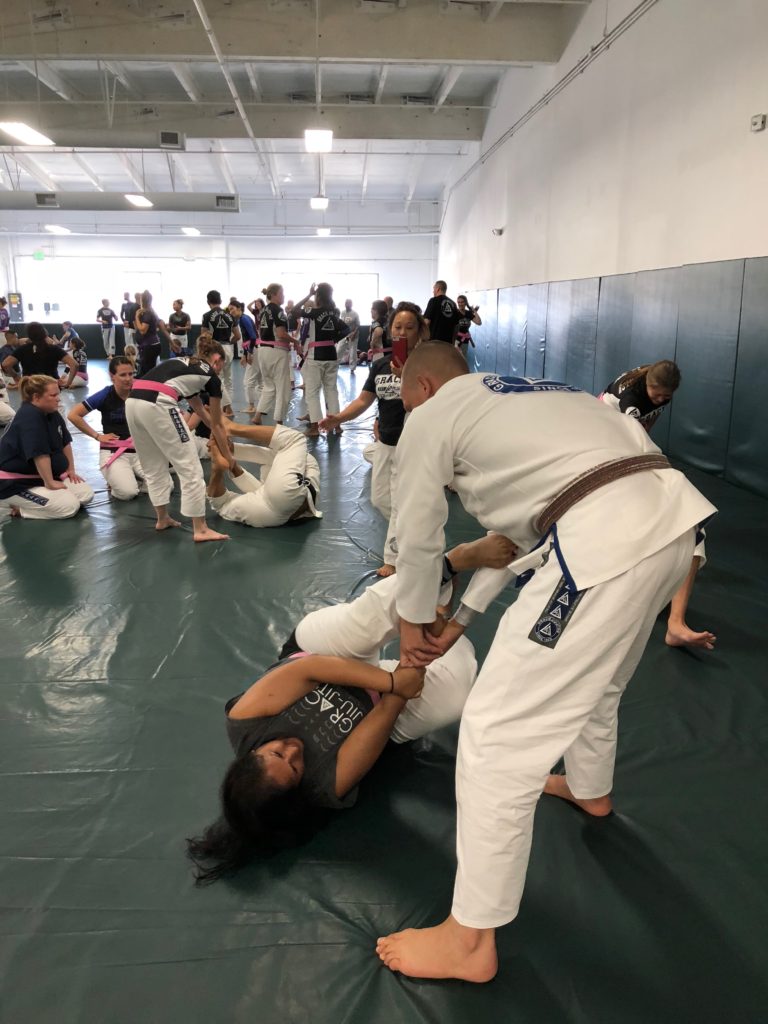 we don't just talk about the techniques – we practice doing them as well to break down each detail, spot challenges, and then discuss strategies of how to handle them
This July's ICP was the 5th one I attended. I'm always impressed by the attention to detail. Every aspect of student/teacher interaction is discussed and every component of teaching – technical, mechanical, psychological – is covered. It truly is incredible.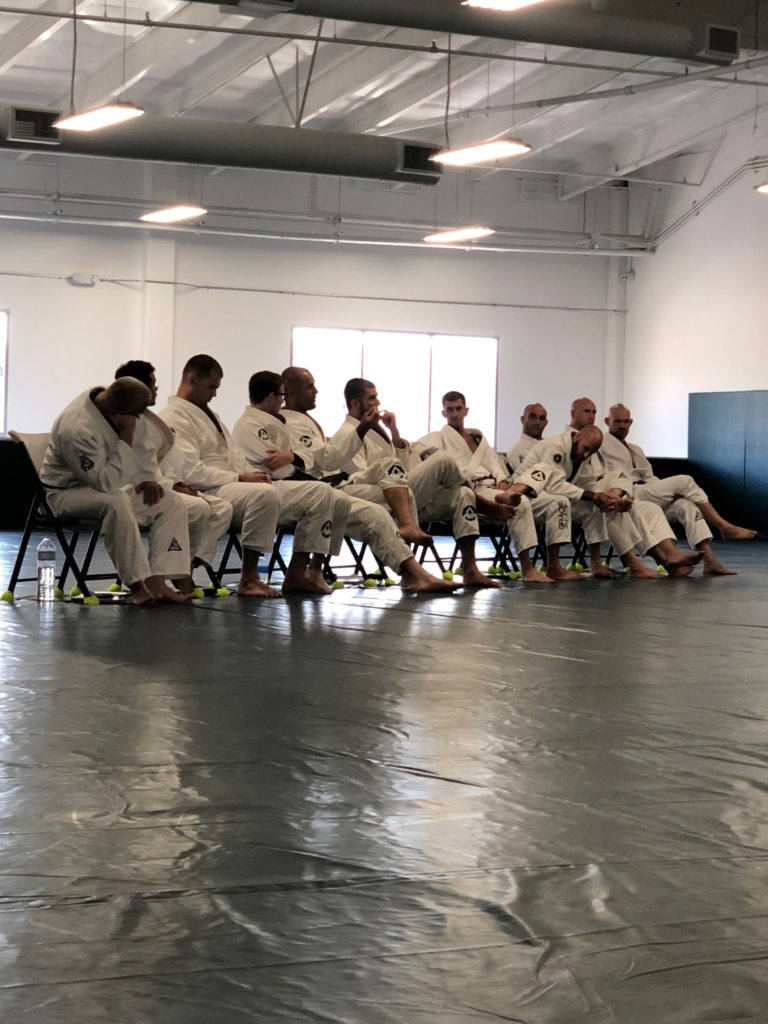 learning from the best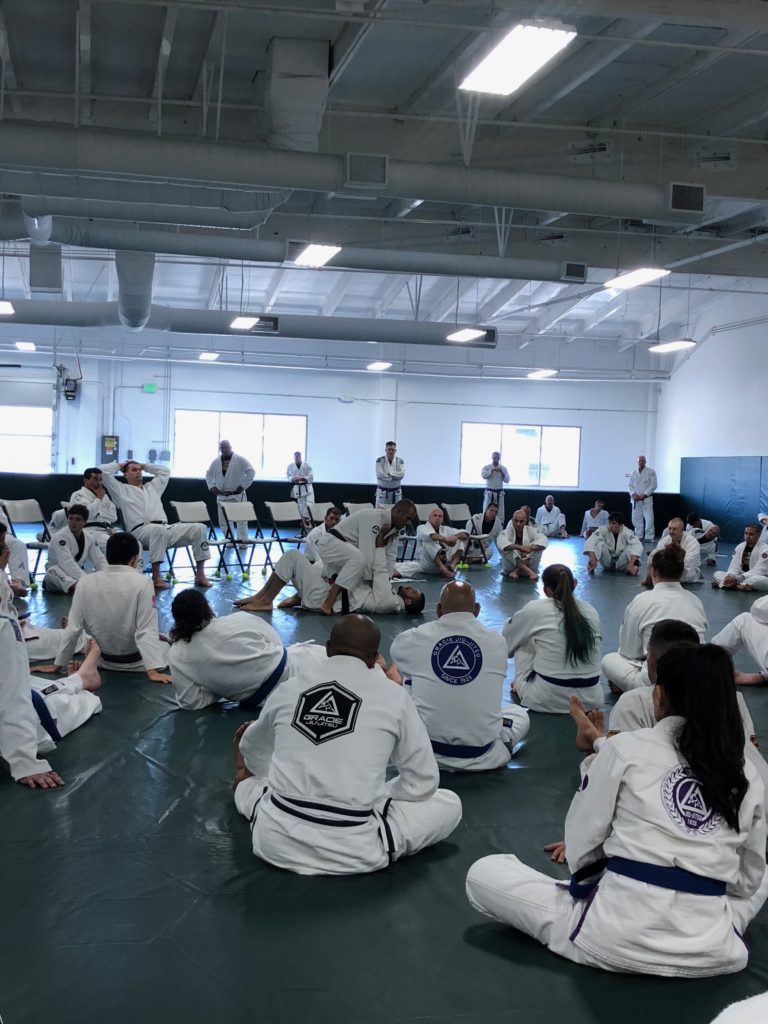 it's all in the details
In addition to training and attending the ICP sessions, I was fortunate enough to be at Gracie University for another one of their unbelievable Women Empowered Super Seminars. This seminar is such a great introduction for women who are learning about jiu-jitsu for the first time.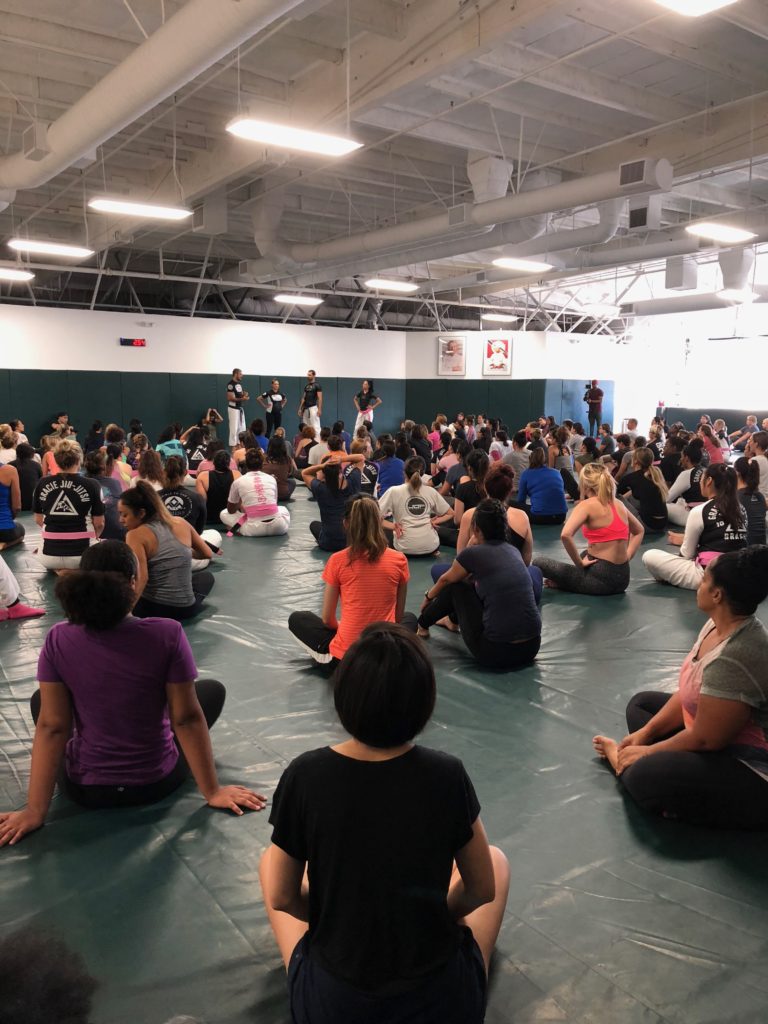 so many women on the mats trying jiu-jitsu for the first time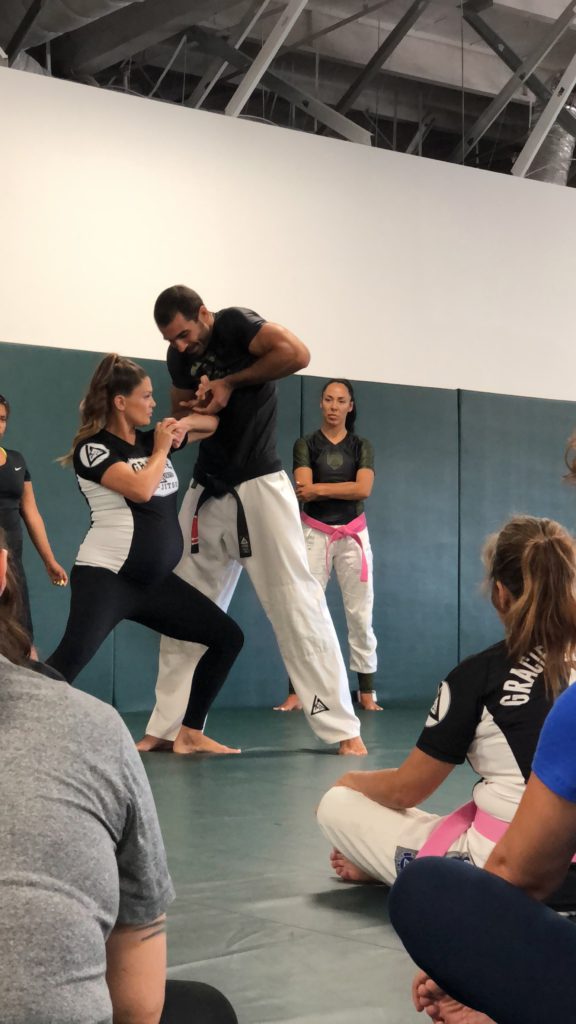 alavanca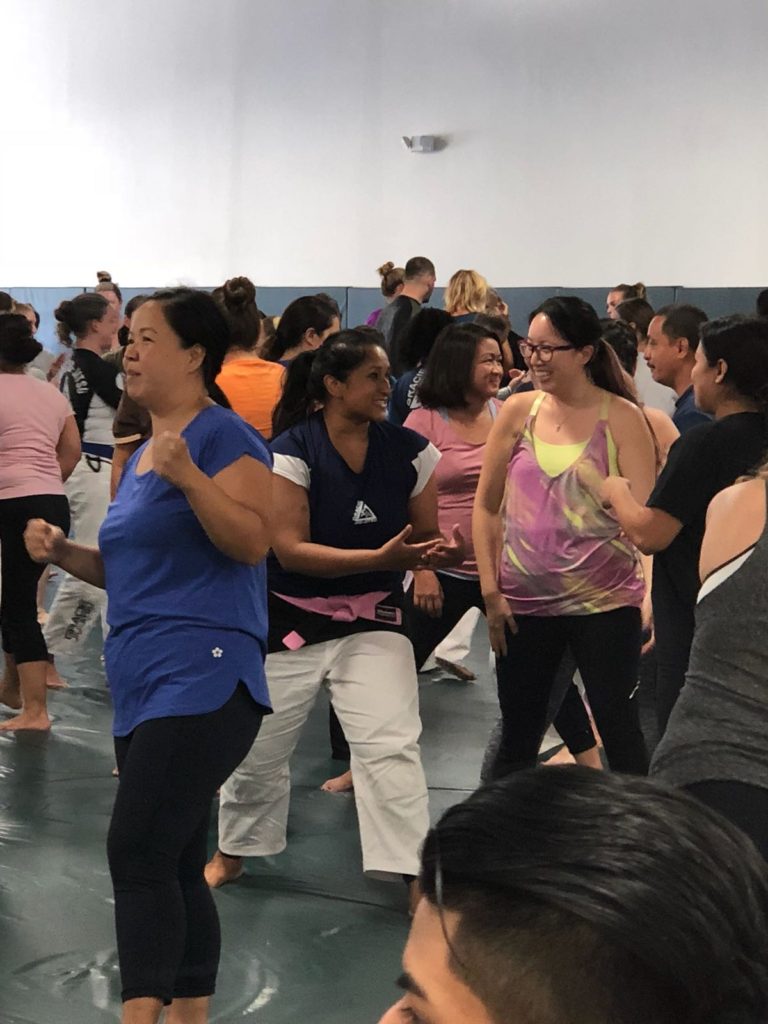 the energy was amazing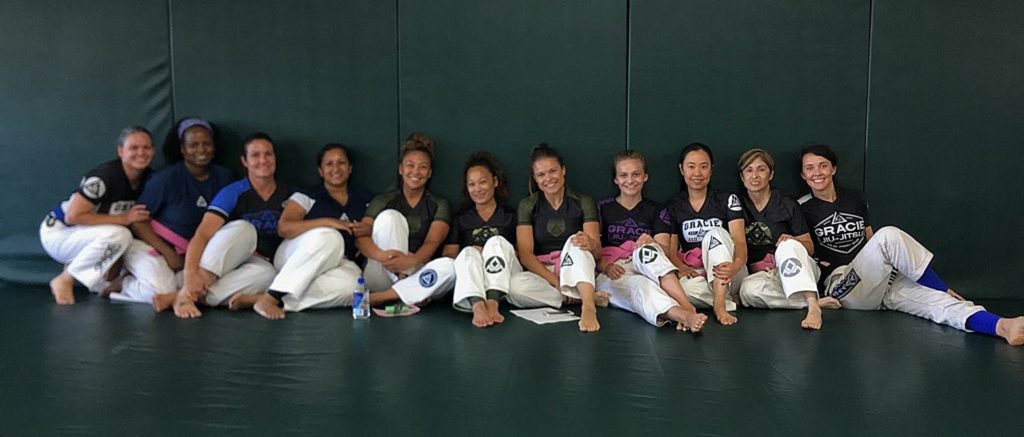 There are many things I could say about our time at GU, but if I had to summarize this trip in one phrase, it would be Girl Power. This trip, more than ever, the female force was fierce on the mat. Bringing enthusiastic energy, support, and encouragement, it made the experience unlike all the ones before. As a woman training in a male-dominant environment, jiu-jitsu can feel intimidating. Gracie University takes away all that apprehension. There's an incredible feeling that not only are women welcome there, but they belong there. It was so awesome to see the packed Women Empowered classes and even more exciting to see many of the women continue to Combatives and Master Cycle. There weren't just one or two women on the mats this time — there were several of us. It was fabulous to see.
While we did spend most of our time on the mats together, we did also manage to get out a bit and enjoy some sun and fun!
fun in the sun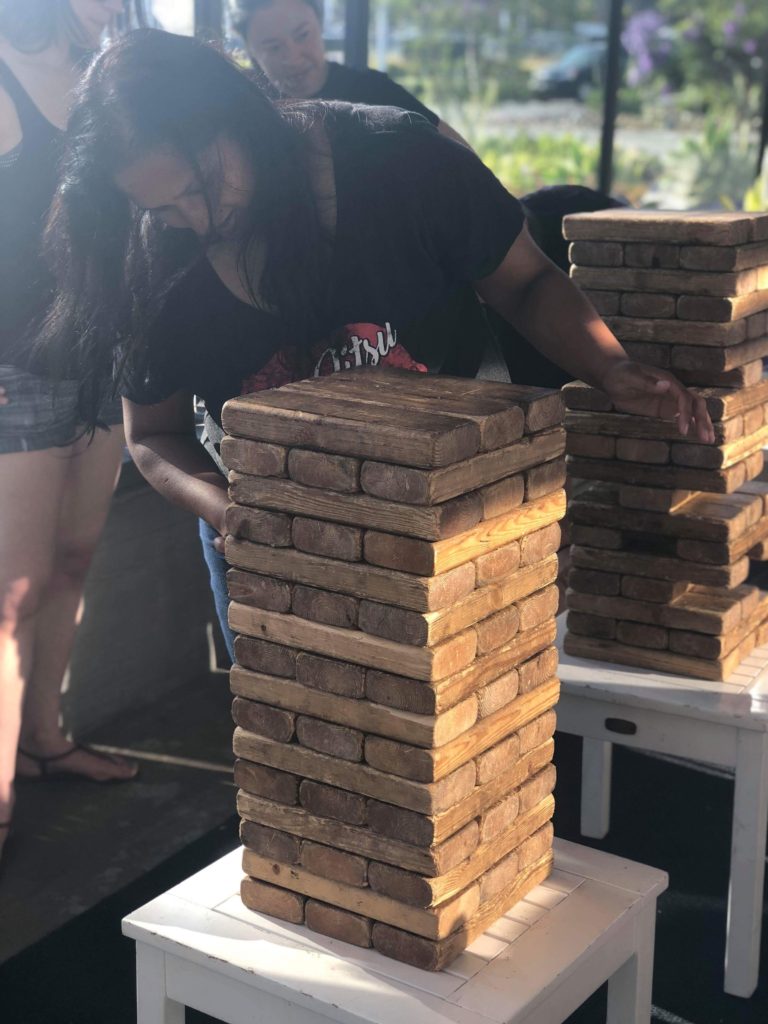 strategizing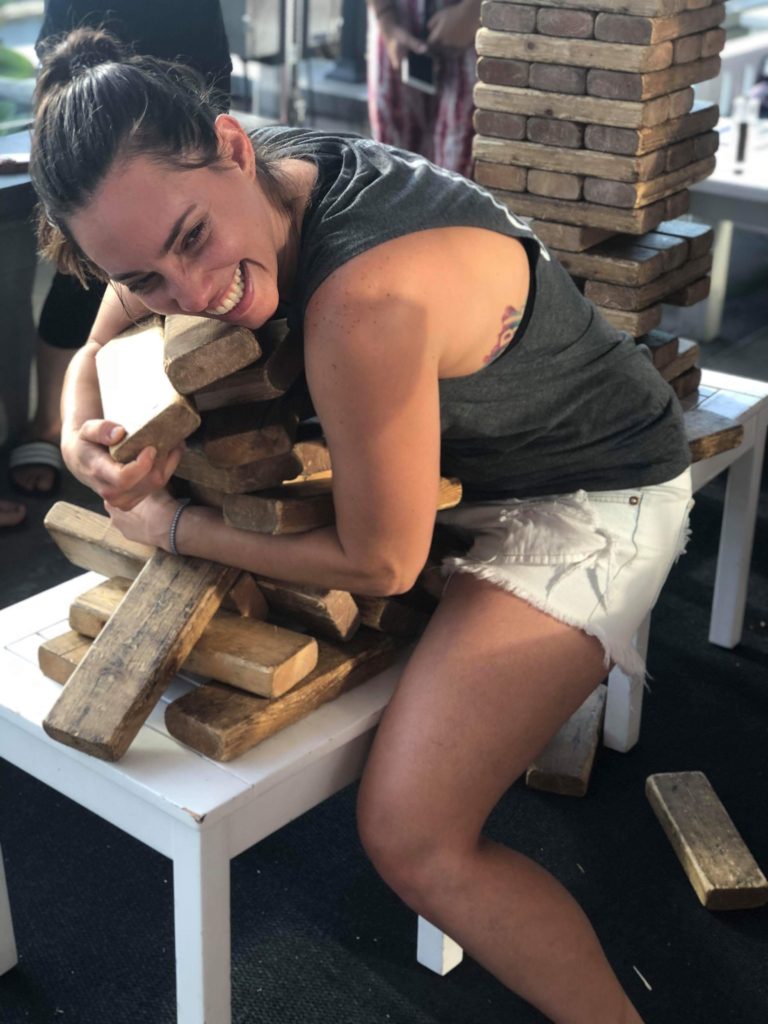 she'll catch you when you fall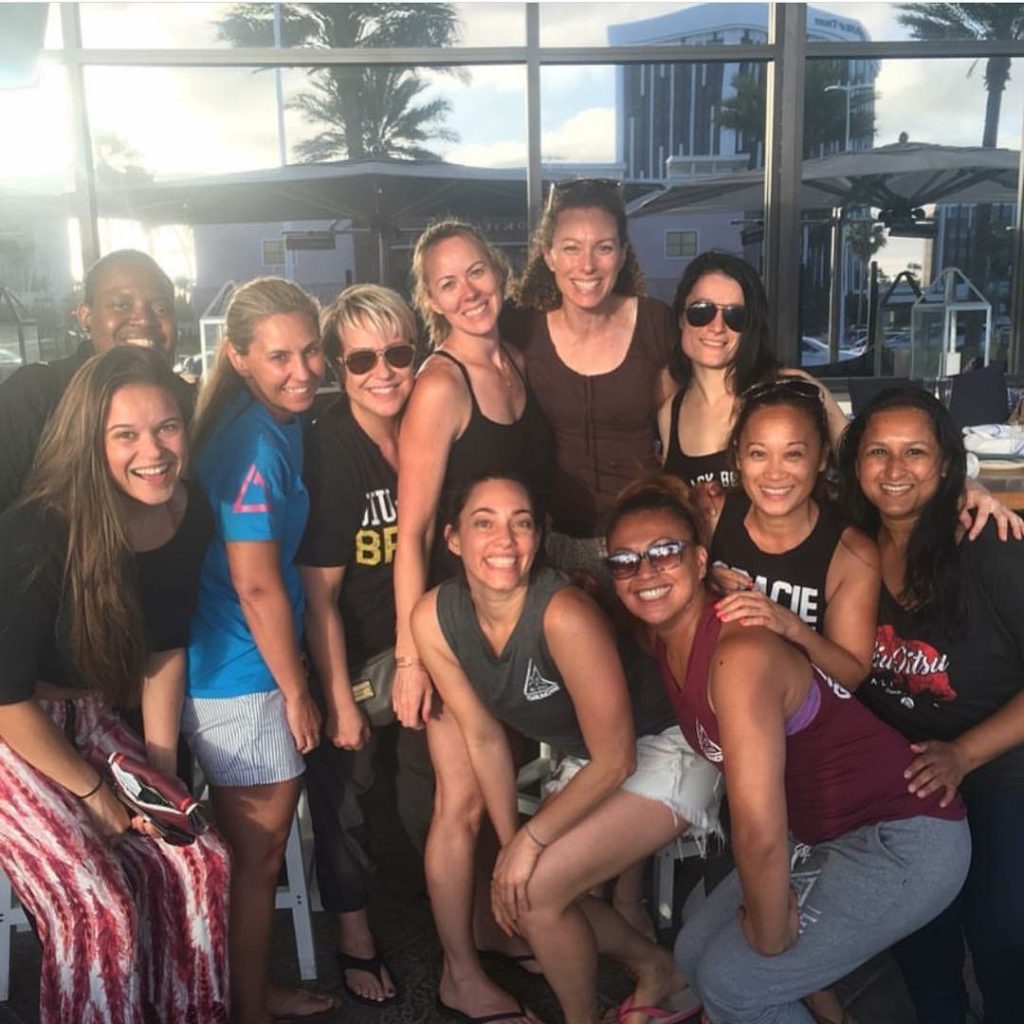 WE are Women Empowered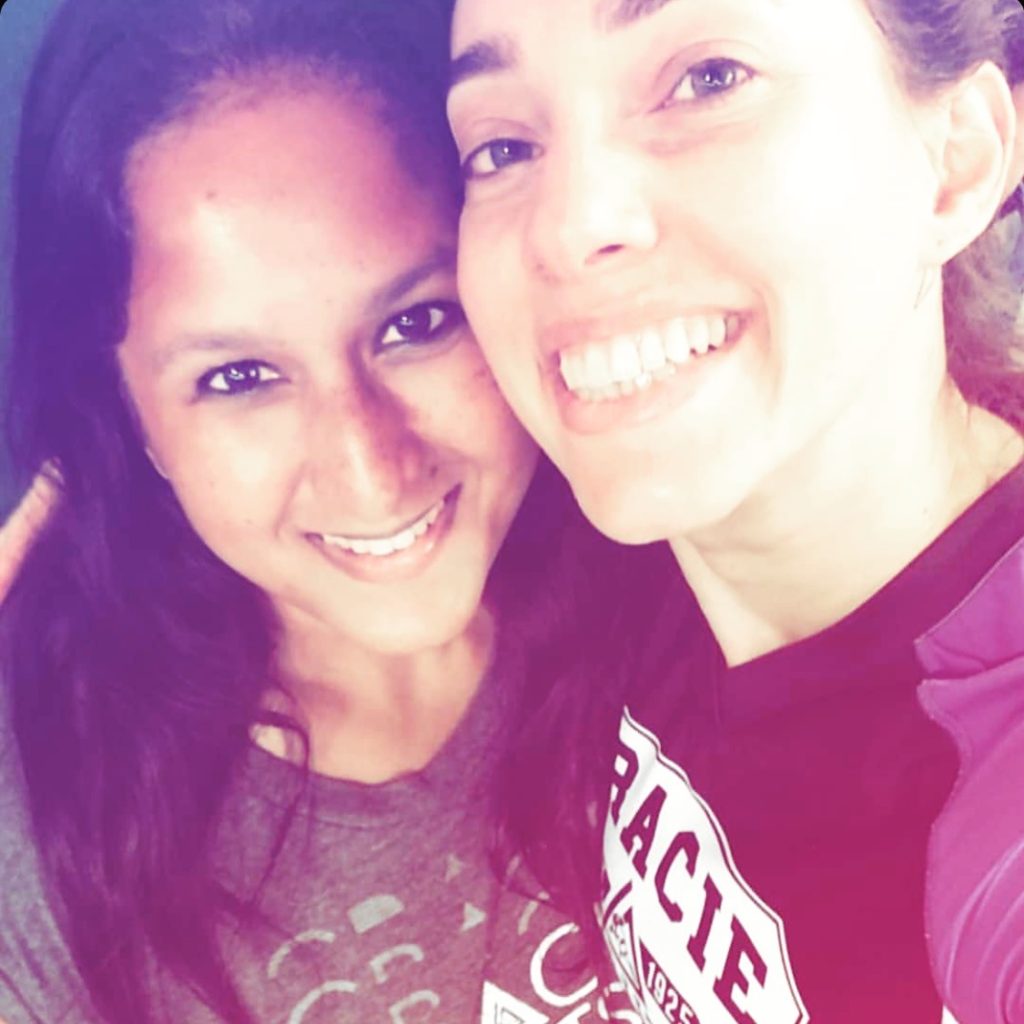 when social media friends become real friends …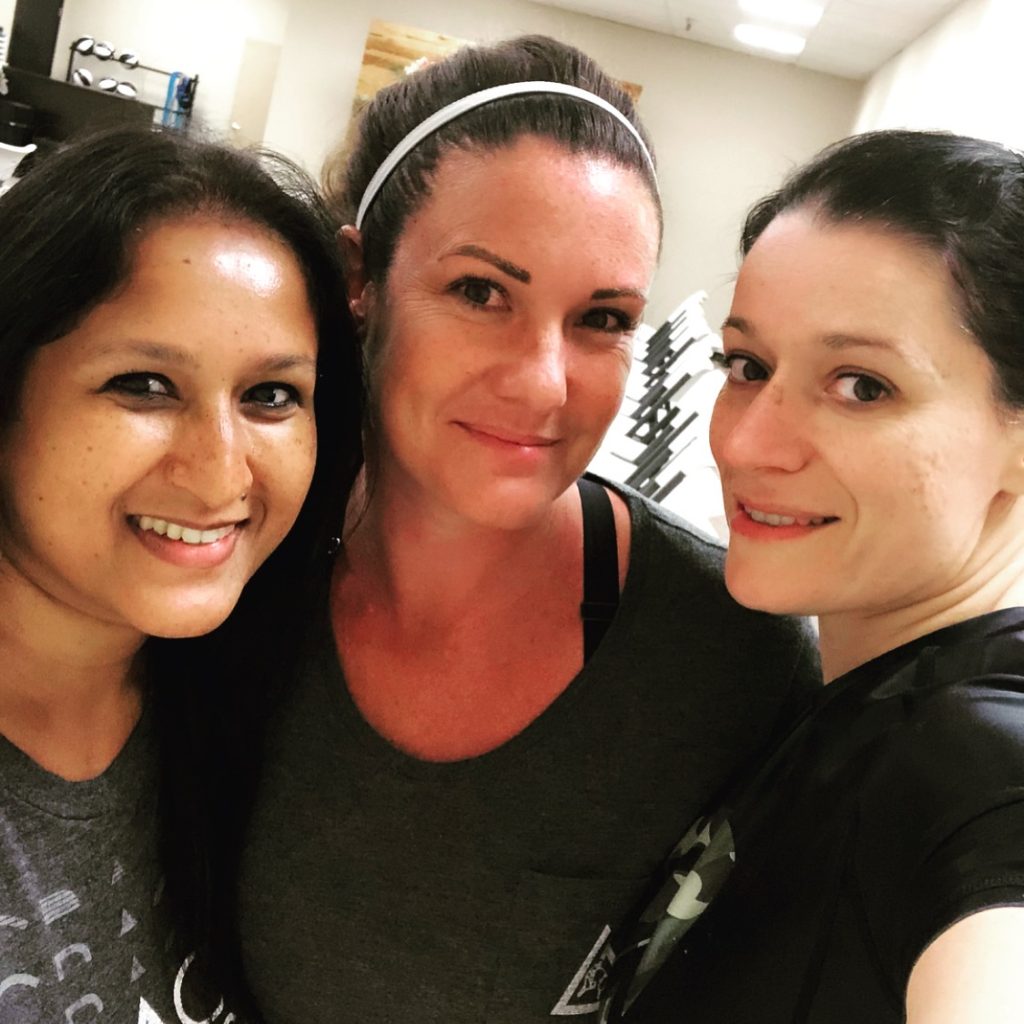 my international gal pals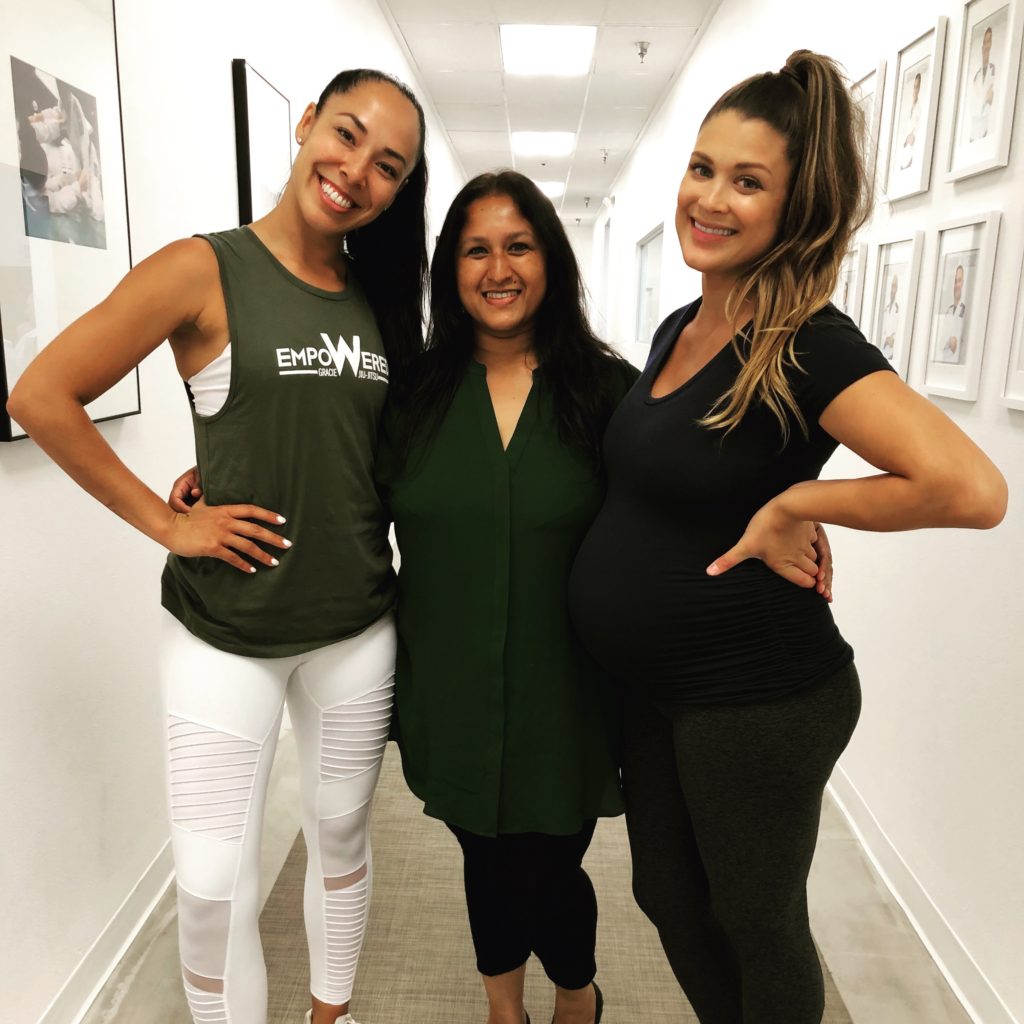 so much to learn from Victoria & Eve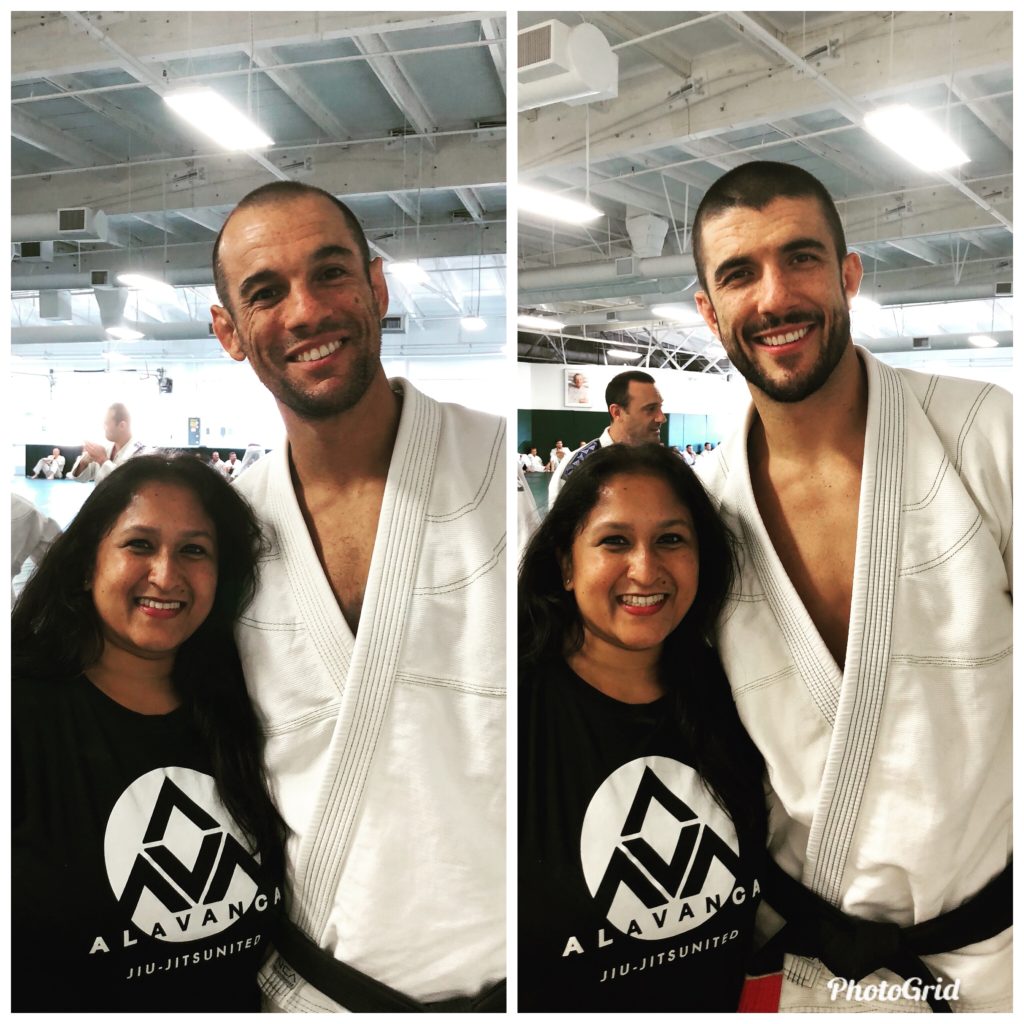 thanks for everything Ryron & Rener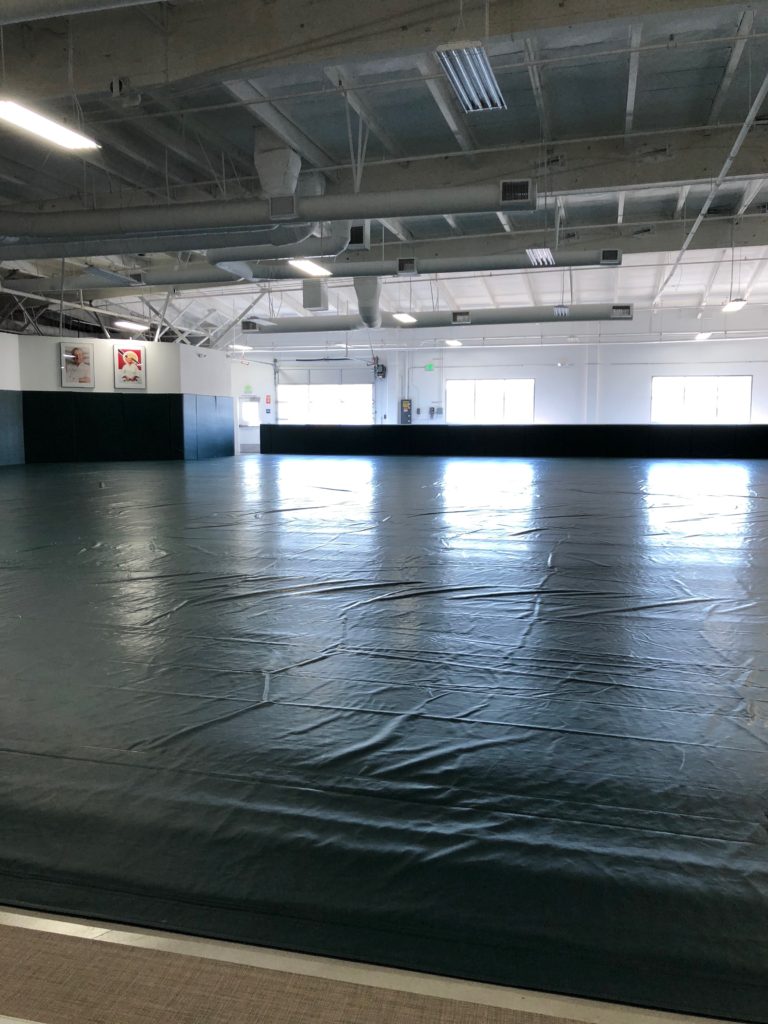 until next time …