So far, our trip to Bhutan had surpassed all my expectations. The country was so beautiful and peaceful. Everybody was friendly and pleasant. The places we had visited were really stunning. For our final full day in Thimphu, we explored a number of local sites.
DAY 3: EXPLORING THIMPHU
First stop: Buddha Dordenma
I had heard of the Buddha Dordenma statue before and even seen a few photos of it, but nothing could have prepared me for the majestic site of this incredible statue. It was stunning from all angles. Construction of the monument was completed in 2015 (it started in 2006).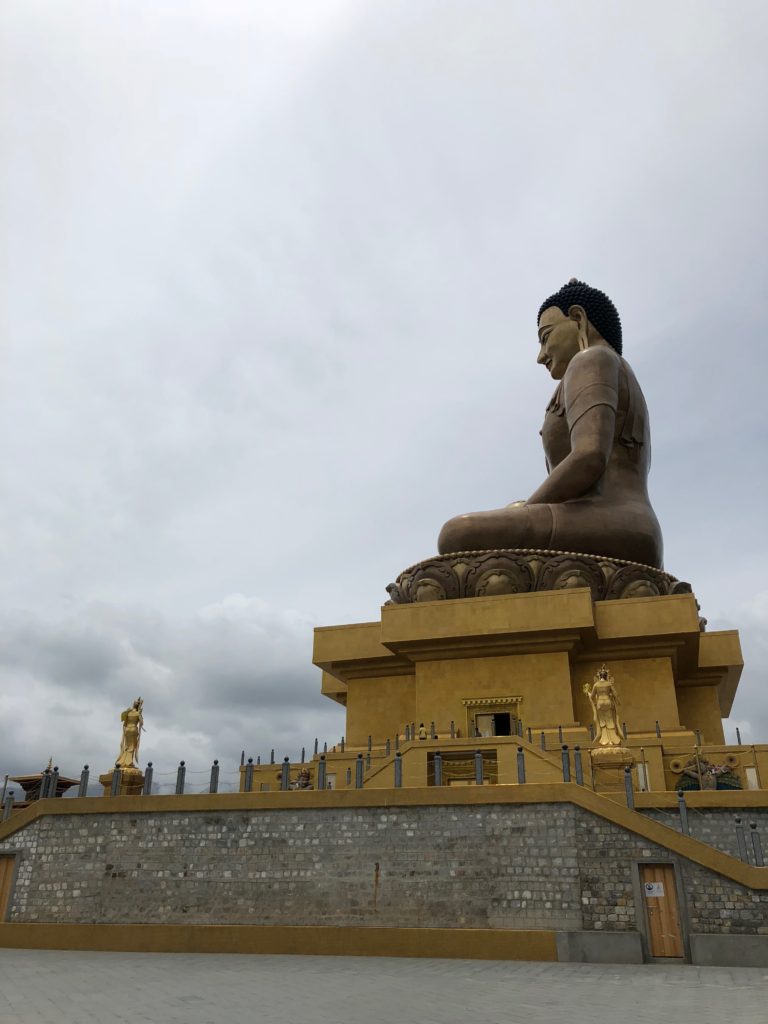 the statue is 54 meters tall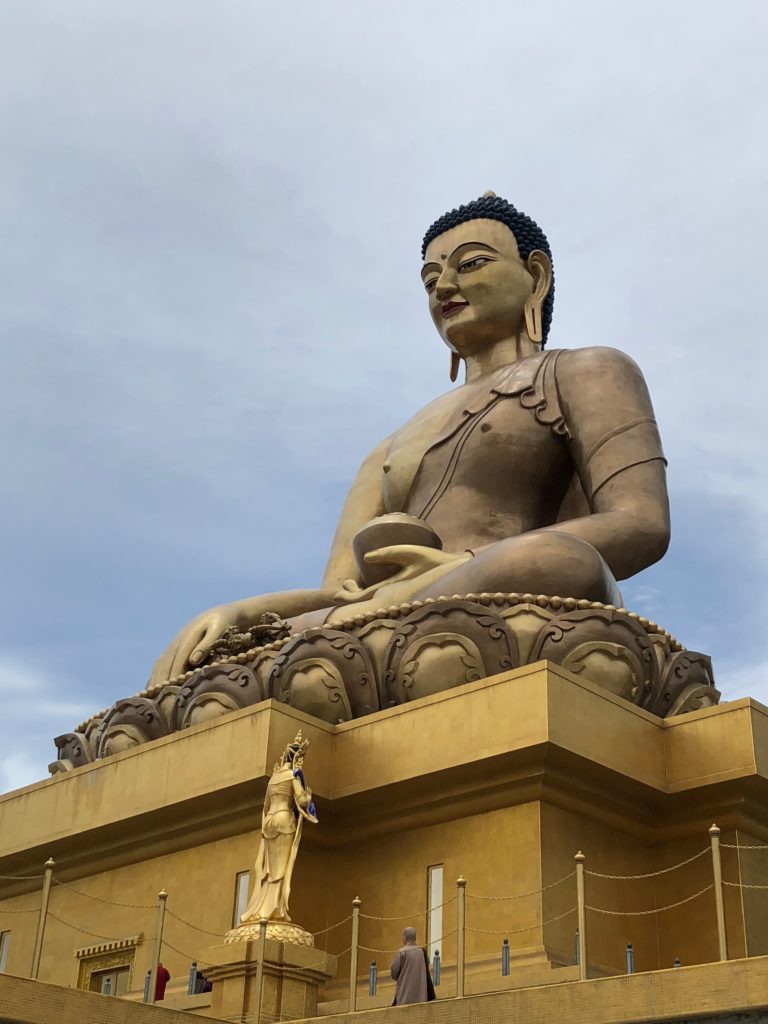 the statue contains another 125,000 miniature bronze-gilded Buddhas

a panorama of the grounds with glimpses of the Himalayan mountains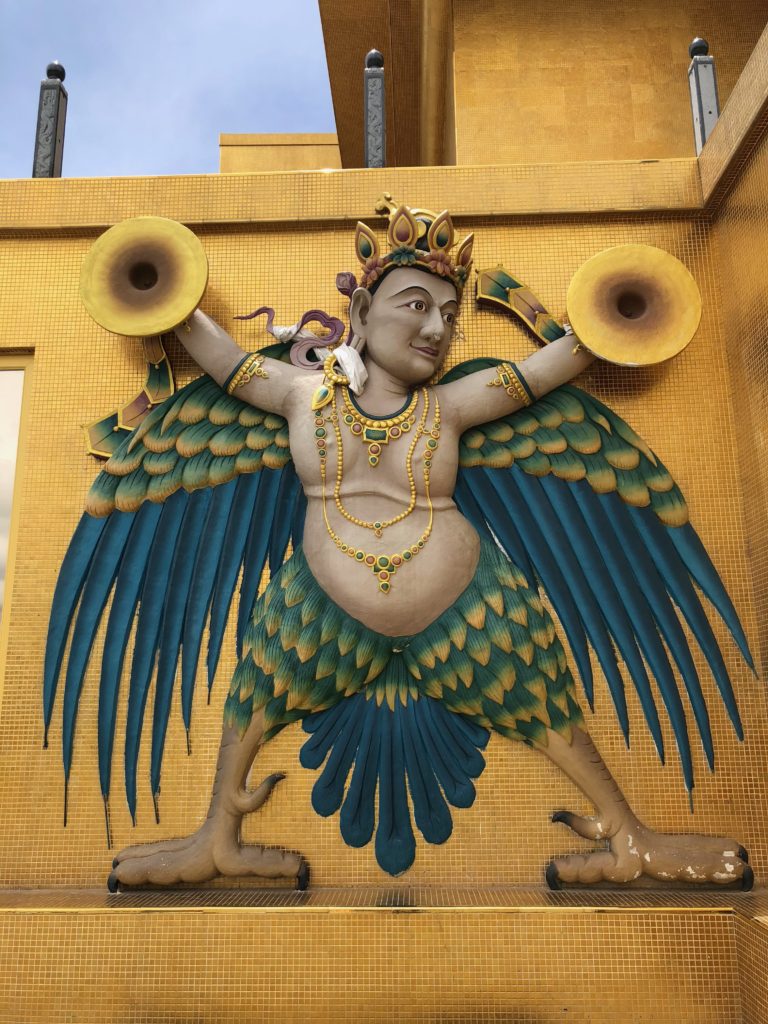 artwork on the base of the statue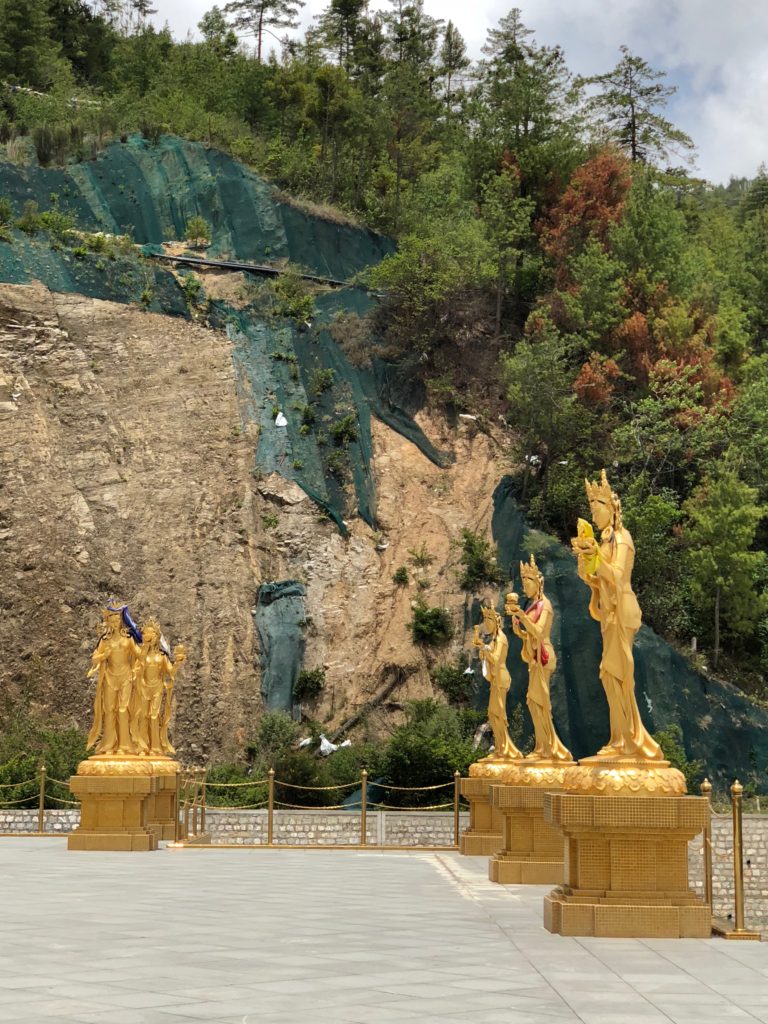 statues of angels around the Buddha Dordenma statue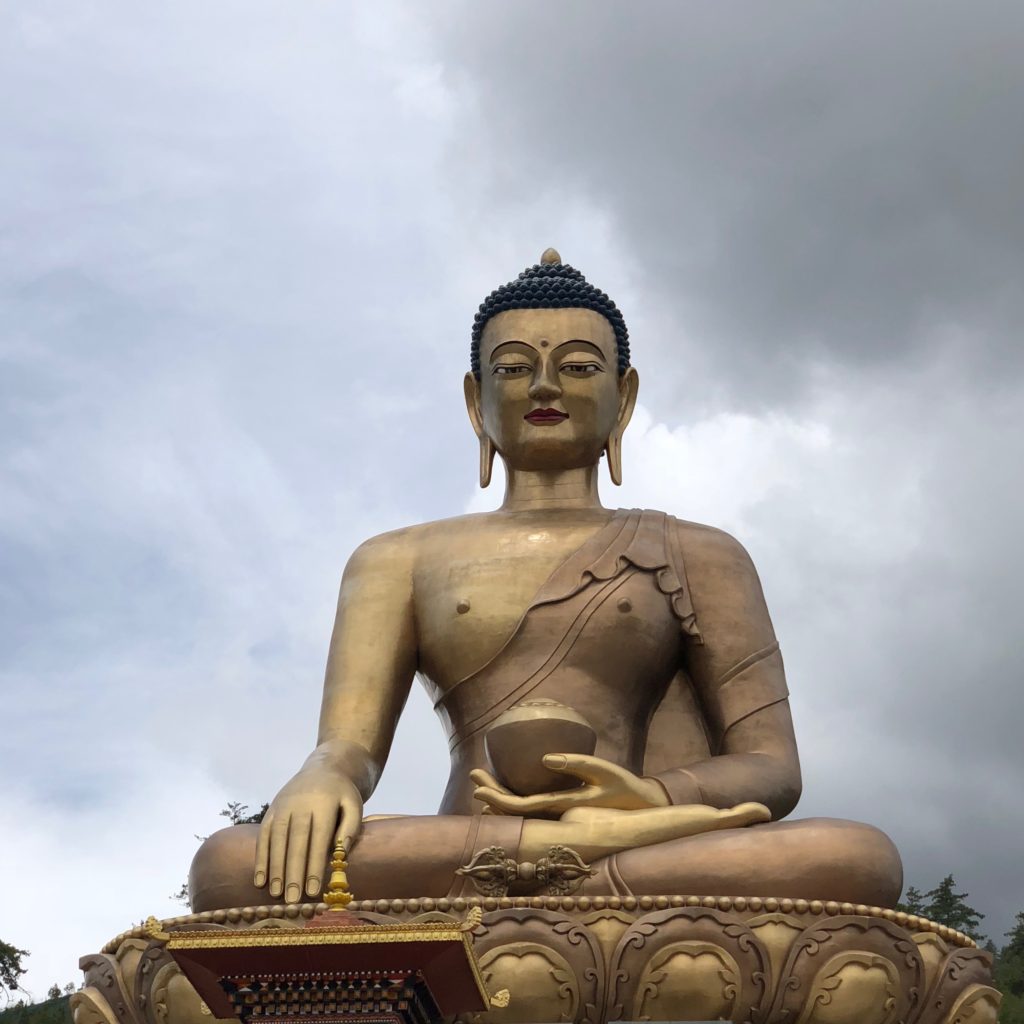 serenity among cloudy skies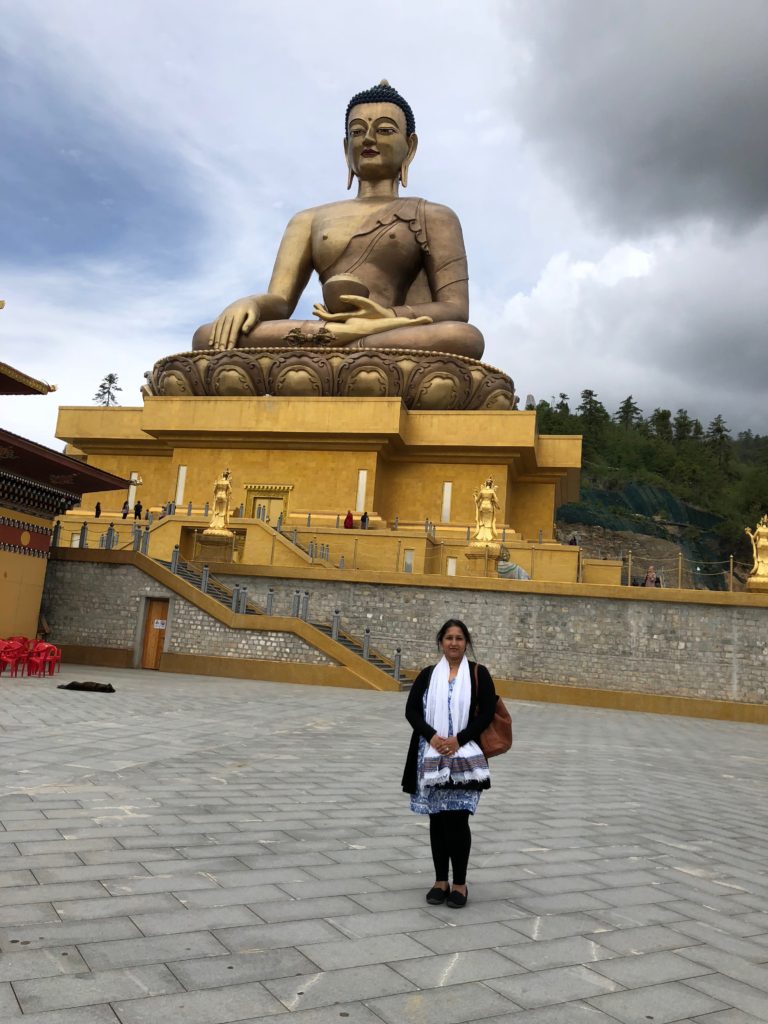 Second stop: National Institute for Zorig Chusum (arts and crafts)
Arts and crafts are an integral part of Bhutan's cultural heritage. Traditionally there are 13 skills that have been practiced: making textiles, painting, carpentry, stone/wood carving, masonry, sculpting with clay, weaving cane and bamboo, making paper, wood turning, bronze crafting, blacksmithing, crafting ornaments, and tailoring.
The National Institute for Zorig Chusum provides 4-year & 6-year courses to teach these 13 traditional arts. I loved wandering the halls and exploring the different classrooms to watch the students work. The skill was incredible.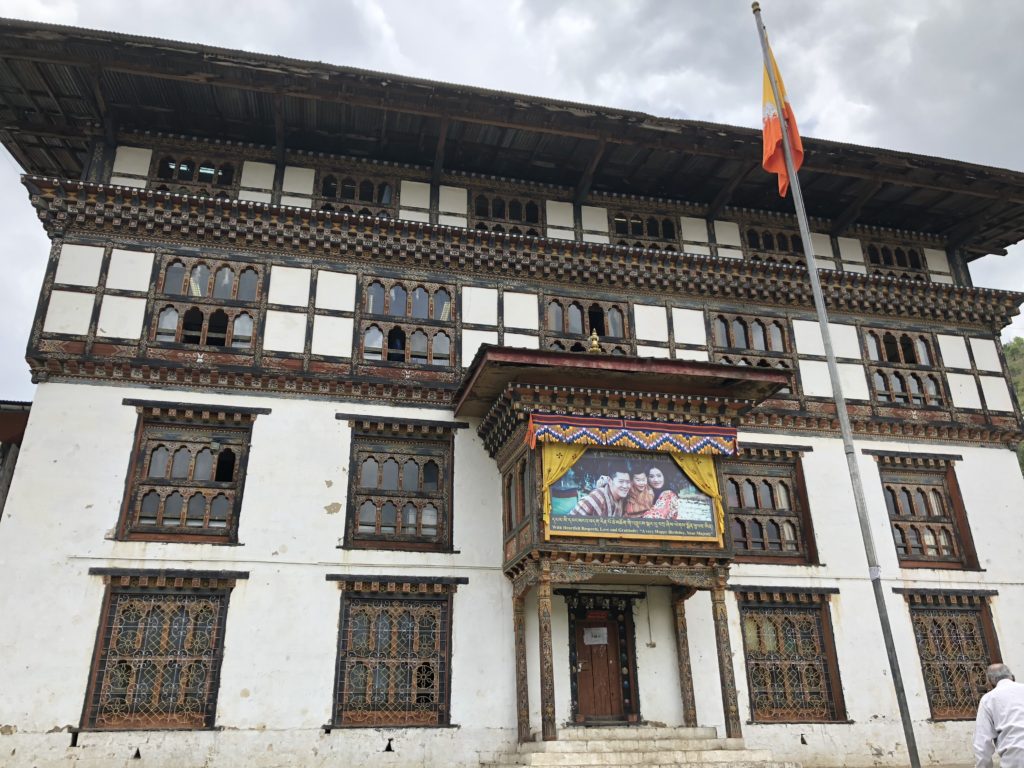 National Institute for Zorig Chusum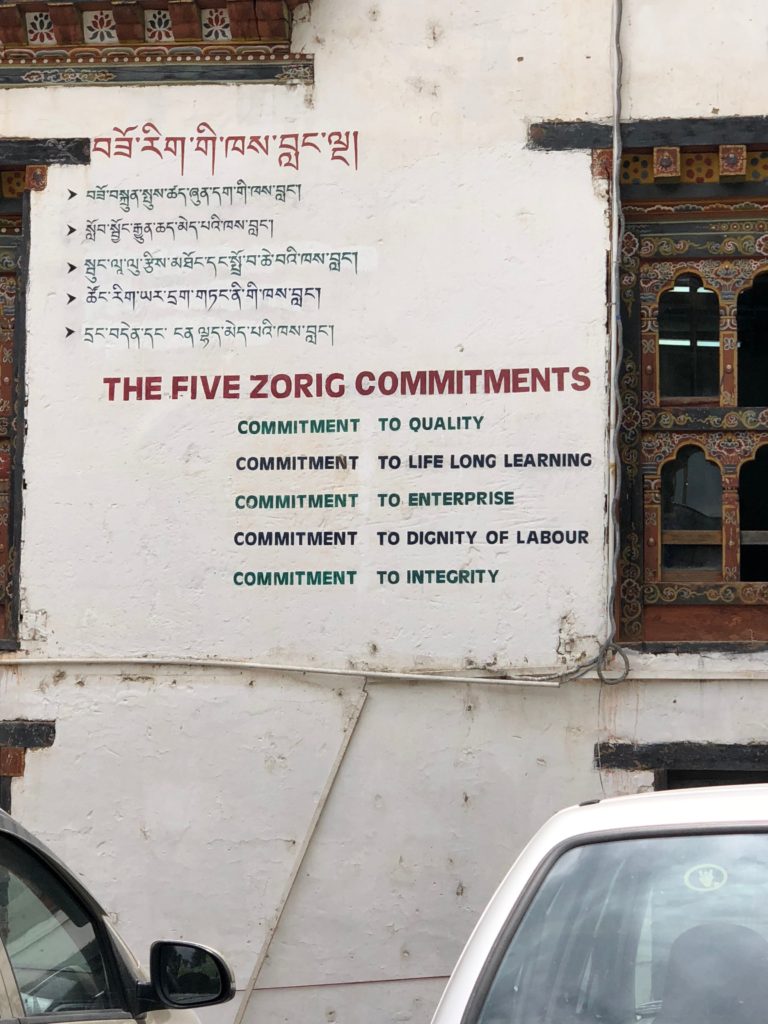 commitment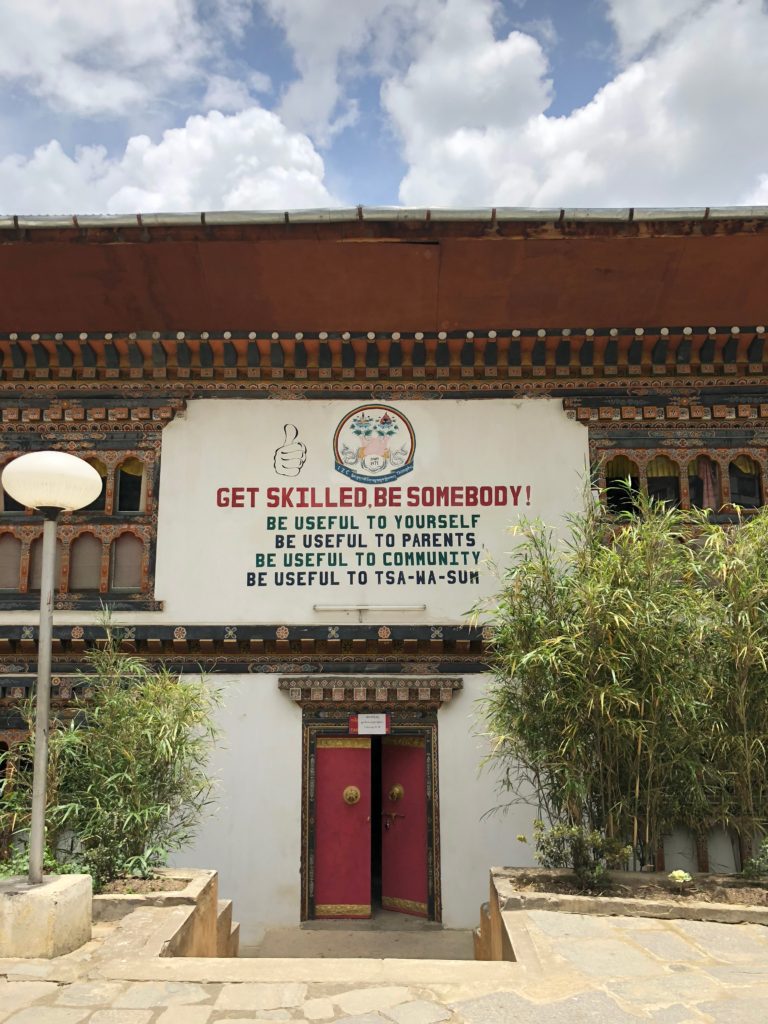 be useful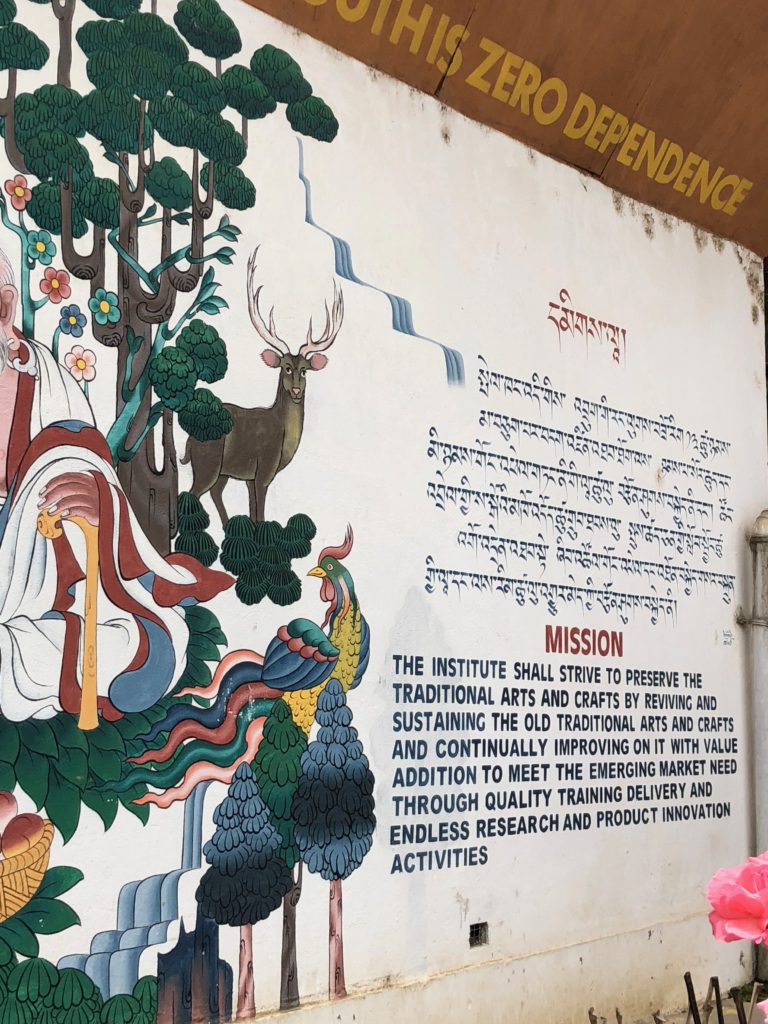 mission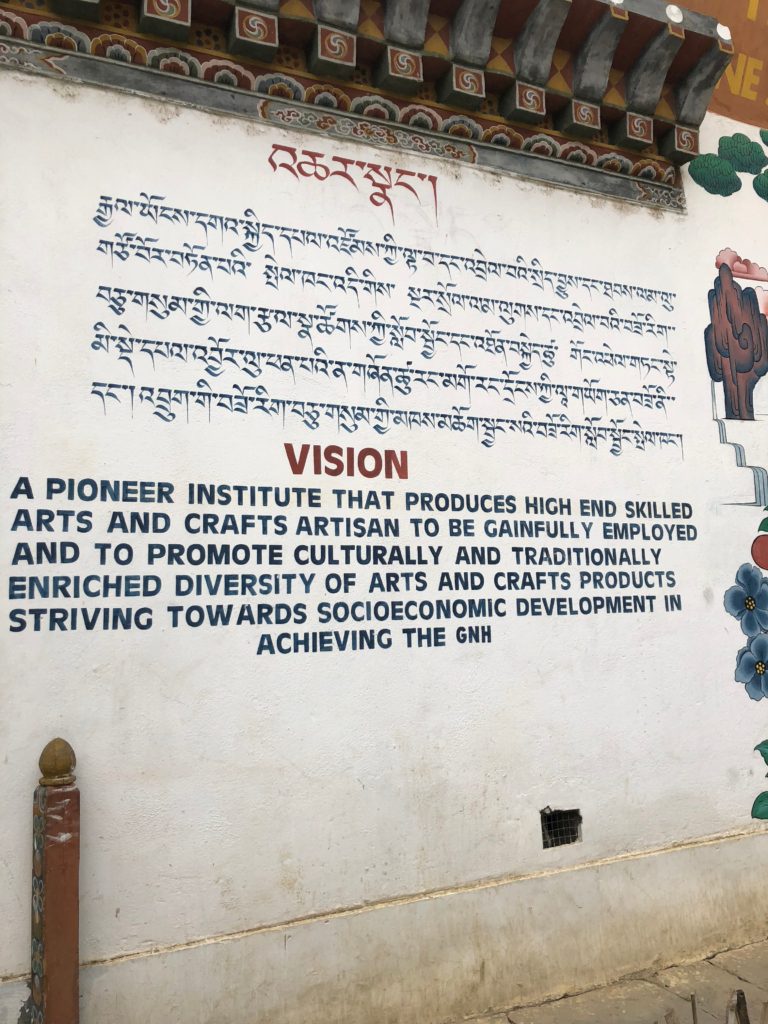 vision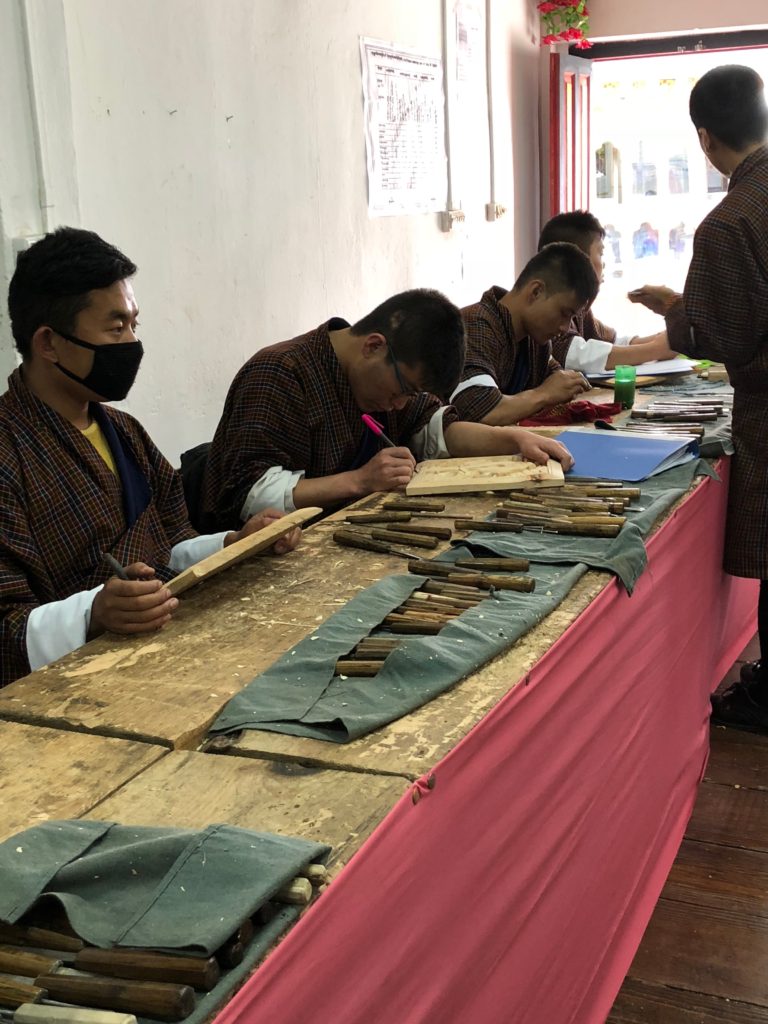 wood carving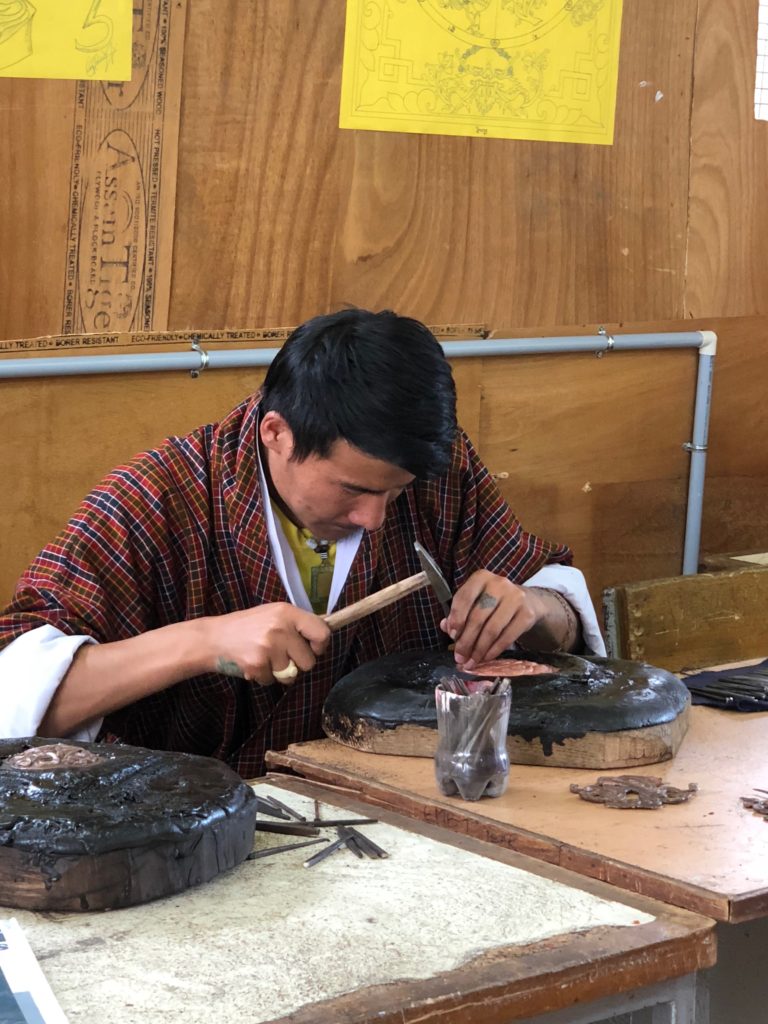 iron carvings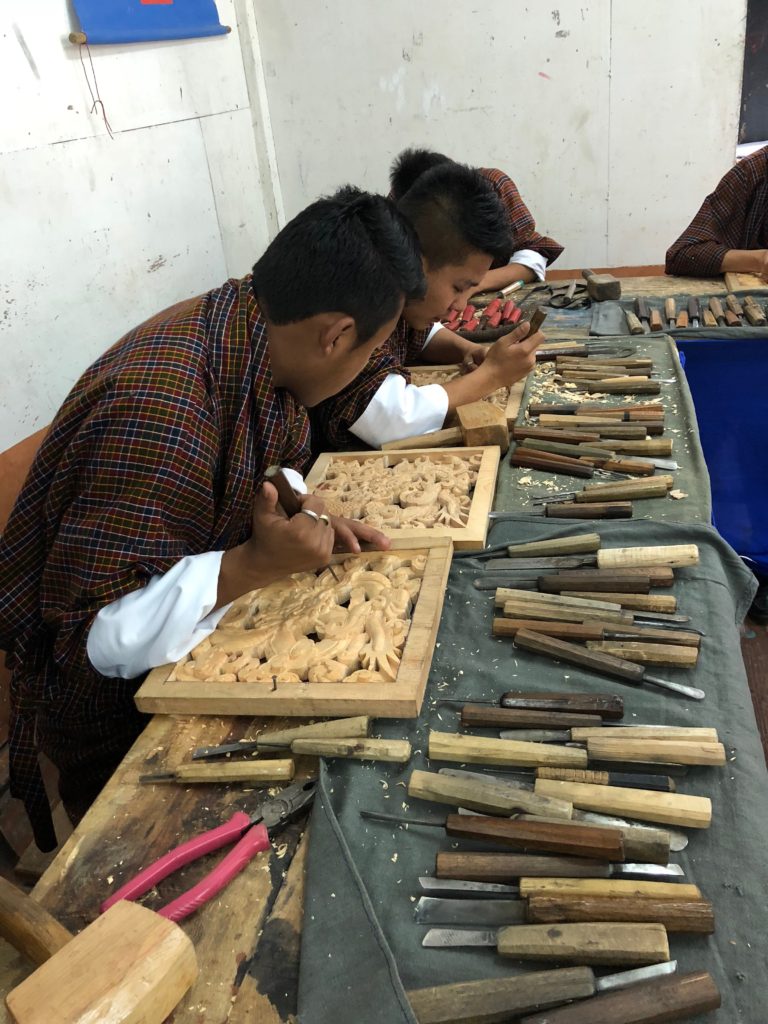 wood carving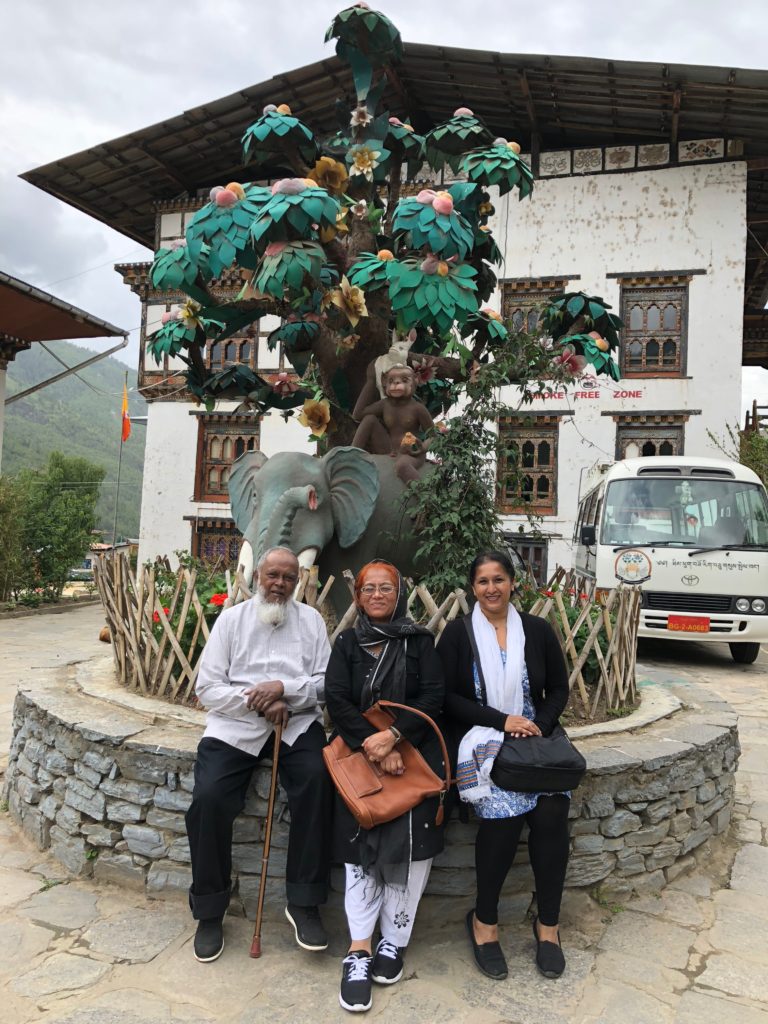 my parents and I in front of the statue of The Four Harmonious Friends (bird, hare, monkey, and elephant) 
I had seen the statue of The Four Harmonious Friends in several places around Bhutan, but I didn't know what they represented. Then I learned the story of The Four Harmonious Friends. Here's an excerpt: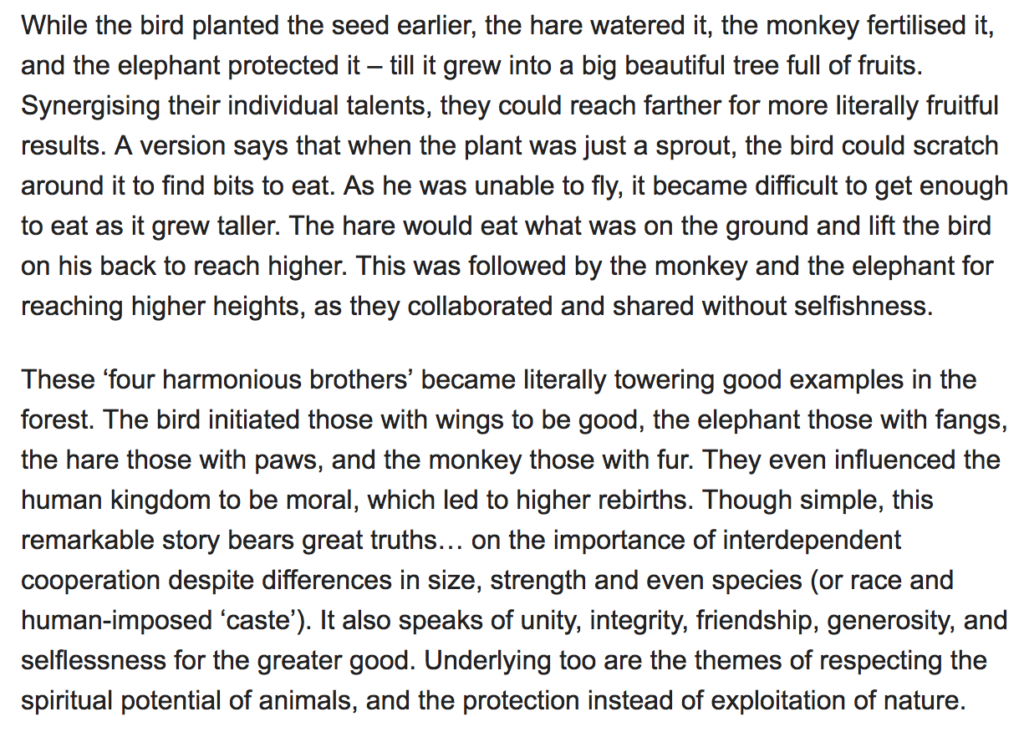 read the full story here
Third stop: National Library of Bhutan
The National Library of Bhutan was built in the 1960s. Rather than a typical lending library, this library houses several collections of ancient texts and scrolls, with the main purpose of being a place to preserve sacred books and manuscripts.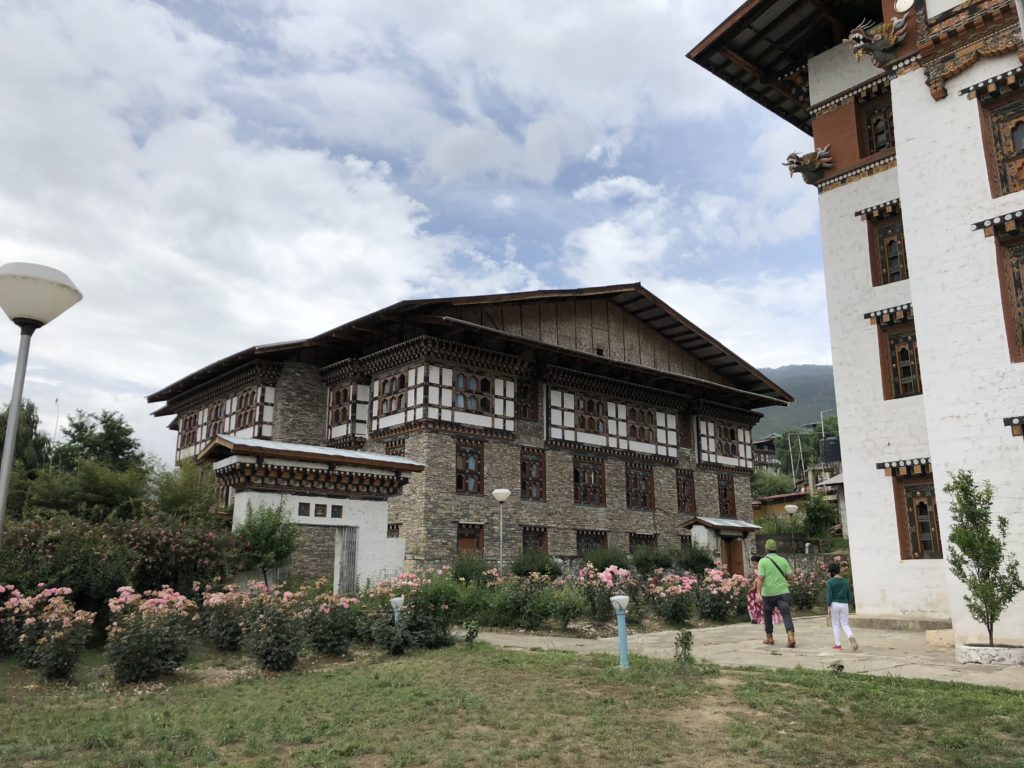 national library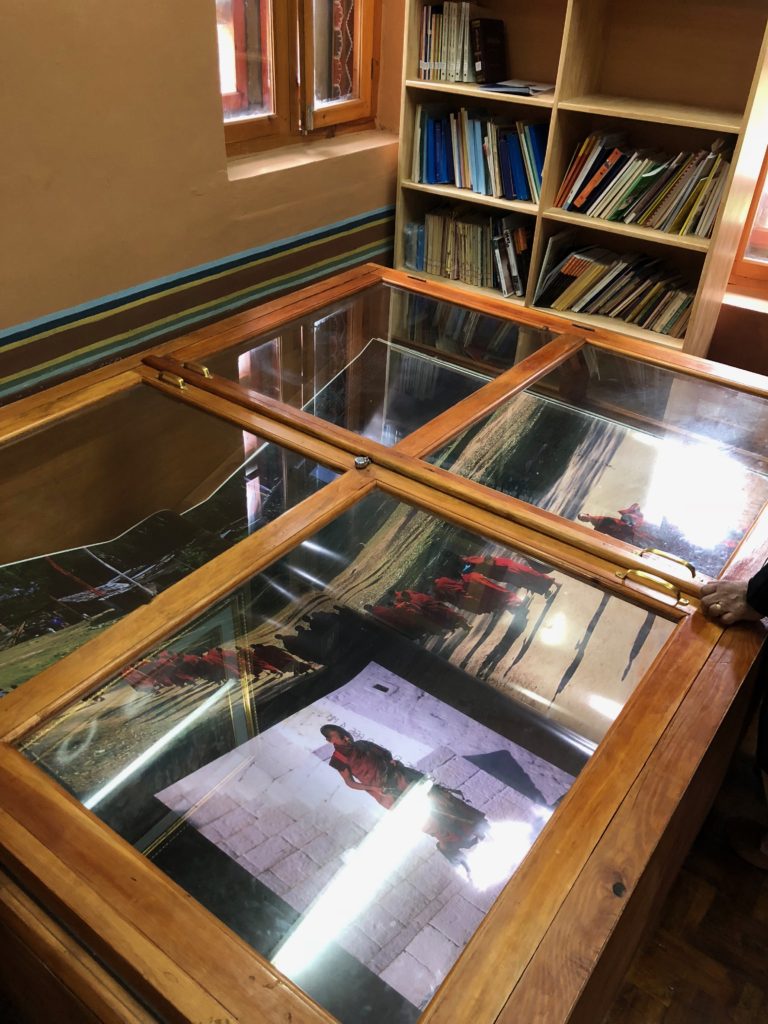 The National Library of Bhutan houses the world's largest book (awarded by the Guinness World Records). The picturing book, containing beautiful images of Bhutan, is 5×7 ft and weighs 133 lbs.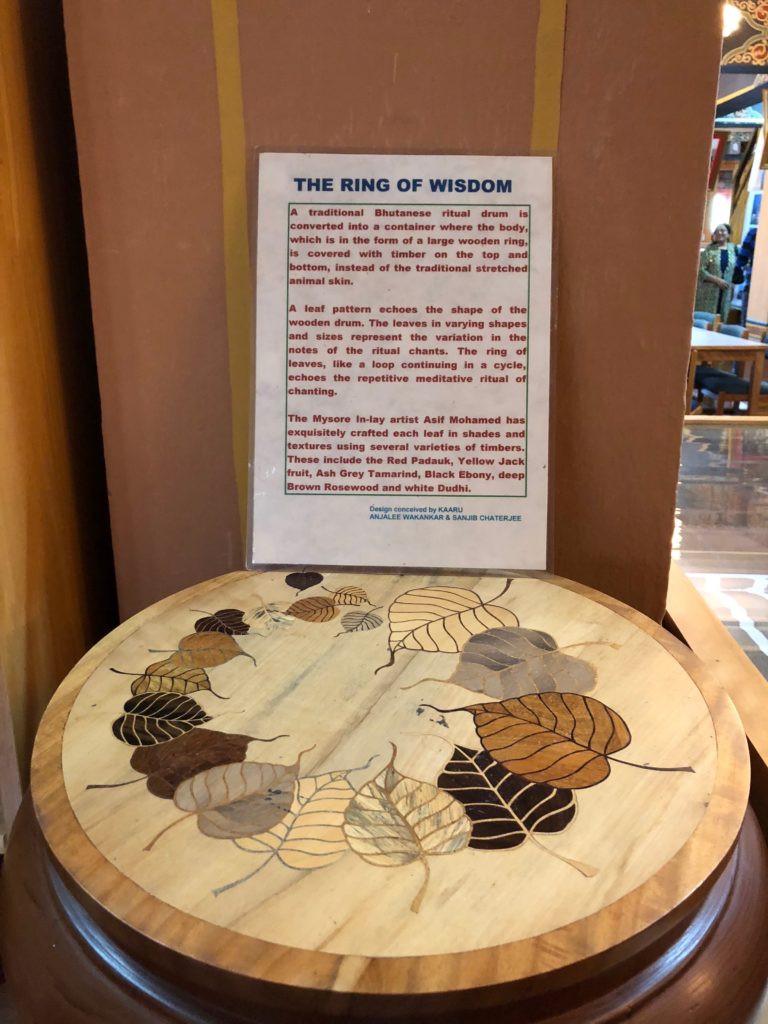 the ring of wisdom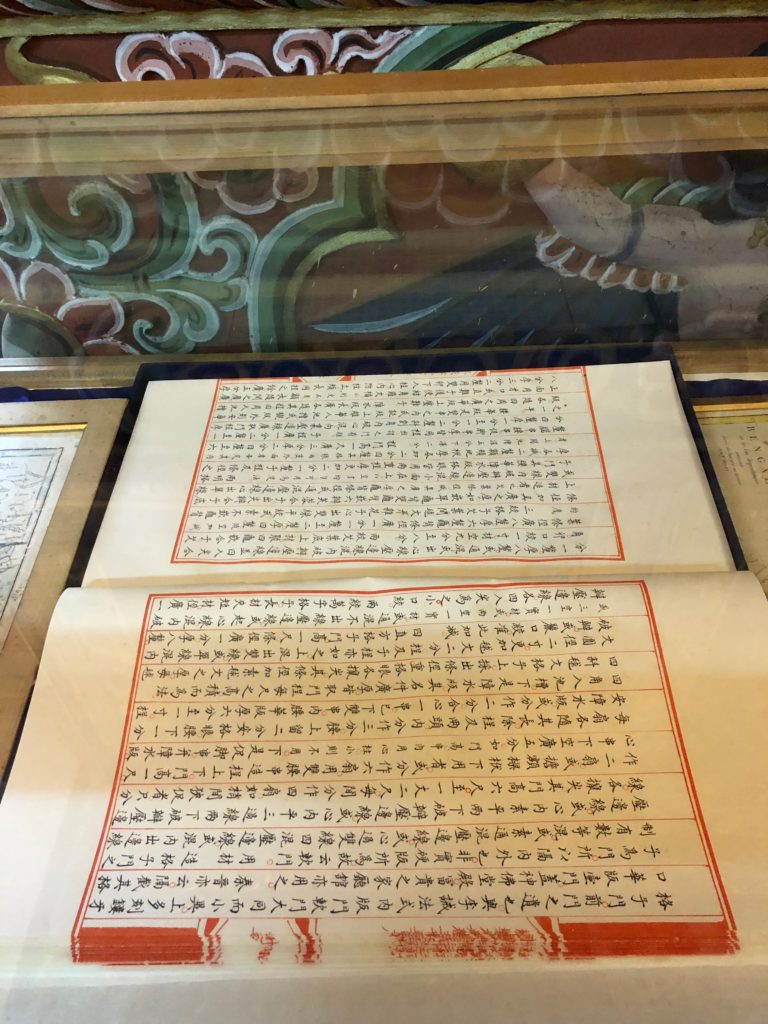 ancient scripts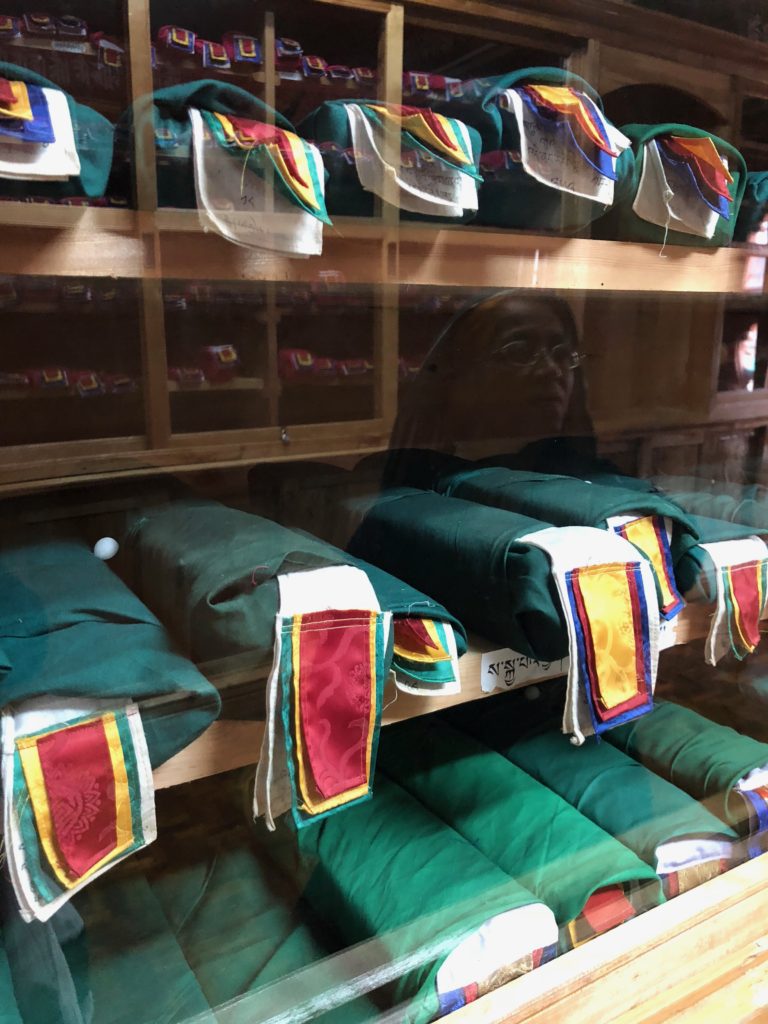 religious scrolls
Fourth stop: Craft Bazaar
Our final tourist stop of the day was a visit to the capital's craft bazaar. Typical of many tourist bazaars in capital cities, this one hosted colorful textiles and a variety of handicraft items.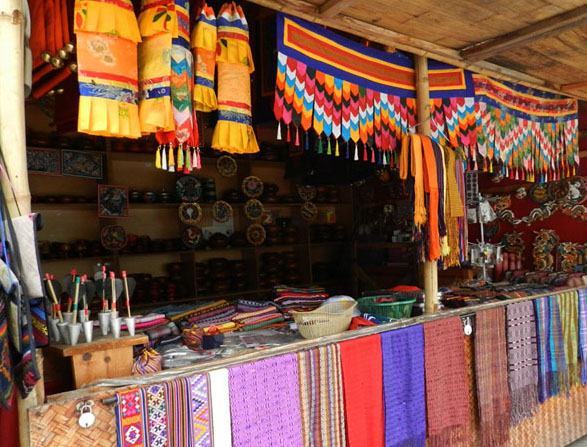 local handicrafts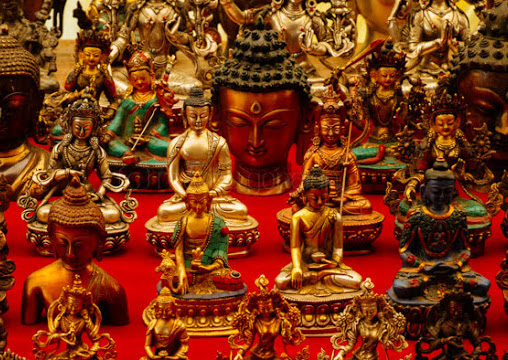 statues
We spent the rest of the afternoon walking around the city and browsing in bookstores before heading back to the hotel to pack up and get ready for the next day's drive to Paro.