Based on my Spinach Stuffed Portobello Mushroom recipe, this dish is similar but changes up the stuffing with sweet potatoes and pumpkin seeds. Play with your own flavor combinations to find a perfect mix that works for you. I love the extra crunch of the pumpkin seeds in this combination.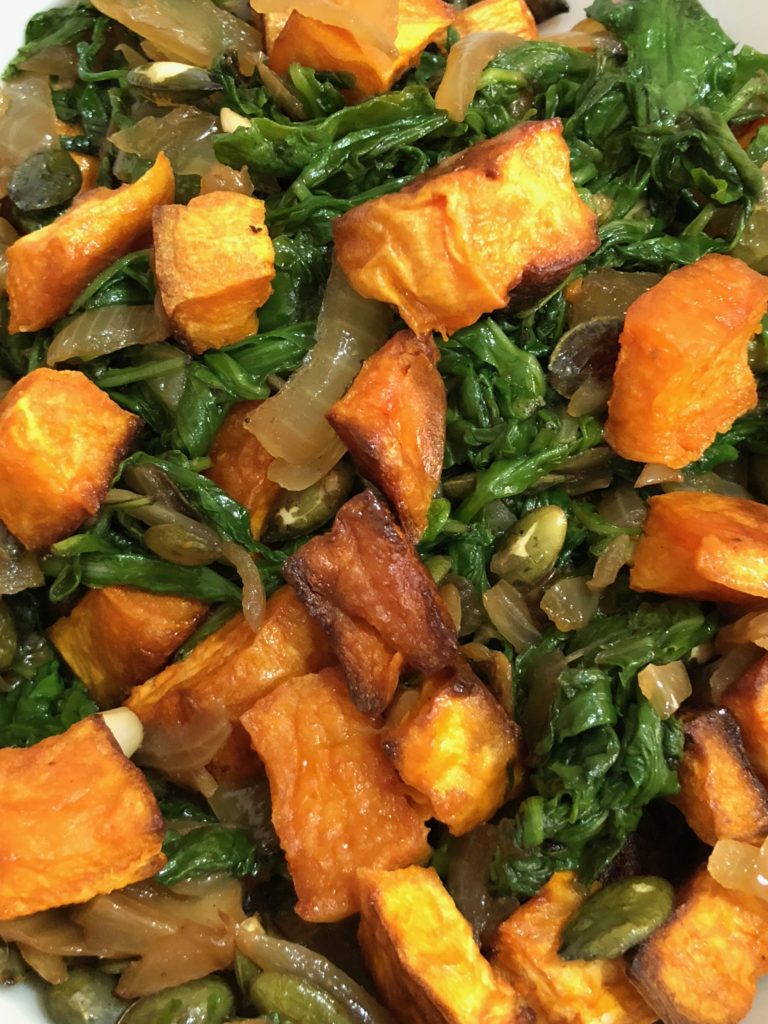 sweet potato and spinach mixture
Ingredients
2 portobello mushrooms, trimmed, washed, and patted dry
1 large sweet potato, peeled and diced into small cubes
2 cups of spinach
1 medium onion, chopped
1 tablespoon coconut oil
2 tablespoons of EVOO
1 garlic clove, minced
1/4 cup raw hulled pumpkin seeds (pepitas)
1 tablespoon pine nuts, divided
sea salt to taste
garnish with cashew crumbs (optional)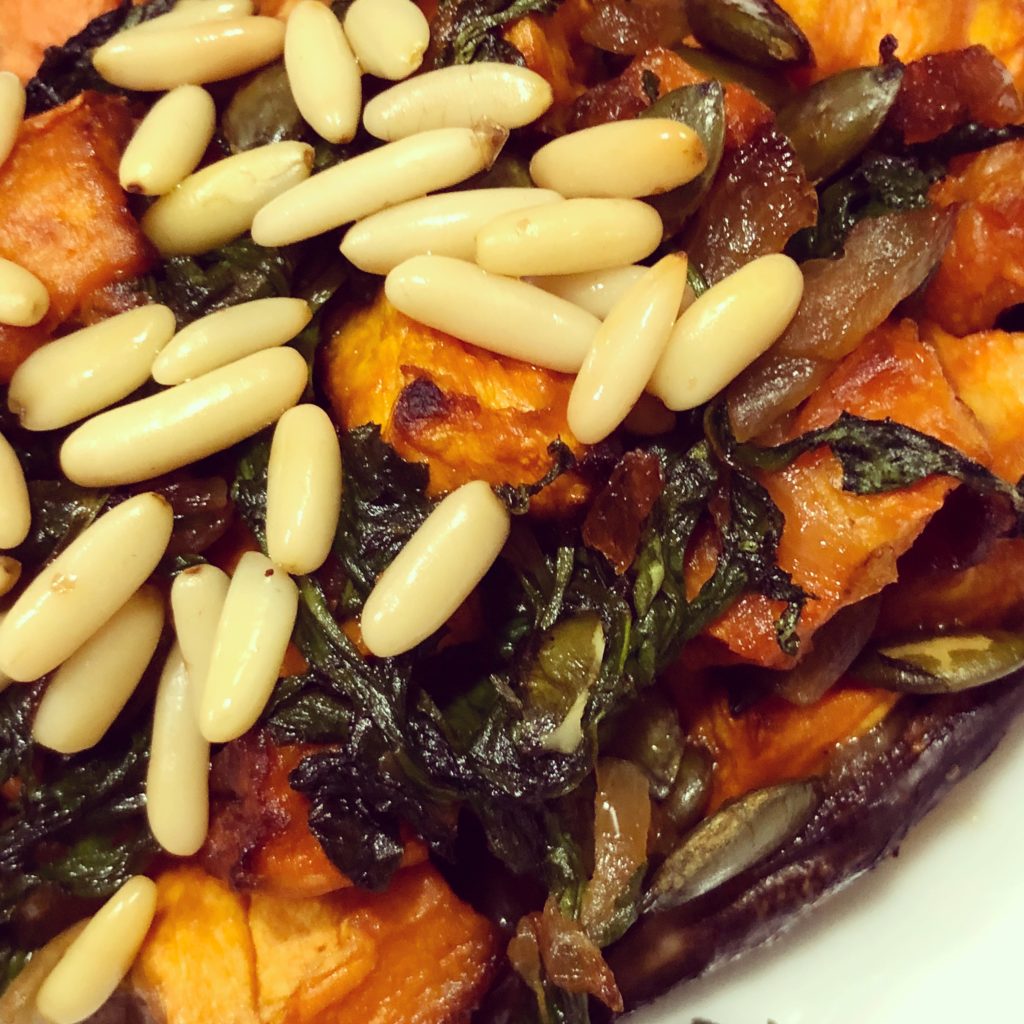 Method
Preheat the oven to 200°C.
Lightly coat the diced sweet potato with EVOO, season with salt, and bake in the oven for 30-40 minutes. Turn the potatoes after 20 minutes and remove from the oven when they are brown and slightly crispy.
Heat a large skillet. Add the coconut oil and sauté the onions until lightly browned. Add the minced garlic. Add the spinach and lightly sauté until just wilted. Remove from heat and turn out into a bowl.
Once the sweet potatoes are done and have slightly cooled, add them to the spinach mix. Add the pumpkin seeds and toss. Taste – add seasonings as needed.
Lightly coat the portobello mushrooms with EVOO and rub the outside with a bit of salt (helps take out some of the excess moisture).
Place the mushrooms in a lightly greased baking dish (gill side up). Fill each mushroom with a generous serving of the sweet potato mix.
Top with pine nuts.
Bake in the oven for 25-30 minutes, until the mushrooms are tender and completely cooked through.
Add cashew crumbs (if using) just before serving, while the mushrooms are still hot.