While this meal didn't photograph well, the mixture of flavors was delicious. Grilled portobello mushroom caps are so versatile. I'm sure you could change this up with a combination of your own favorite fillings. [Check out the recipe for this same dish but with a sweet potato twist here.]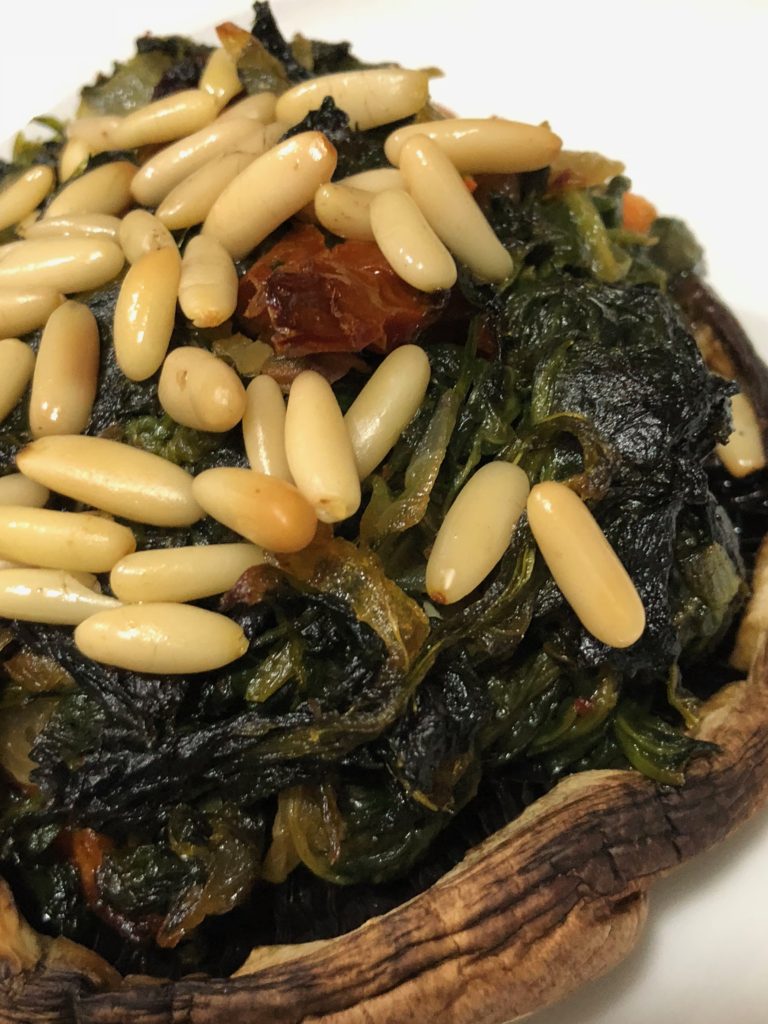 spinach, onions, sundried tomatoes, and pine nuts in a mushroom cap
Ingredients
2 portobello mushrooms, trimmed, washed, and patted dry
1 1/2 tablespoosn of coconut oil
1 garlic clove, minced
3 cups spinach, roughly chopped
2 T chopped sundried tomatoes
1 T pine nuts, divided
1 T EVOO
salt to taste
garnish with cashew crumbs (optional)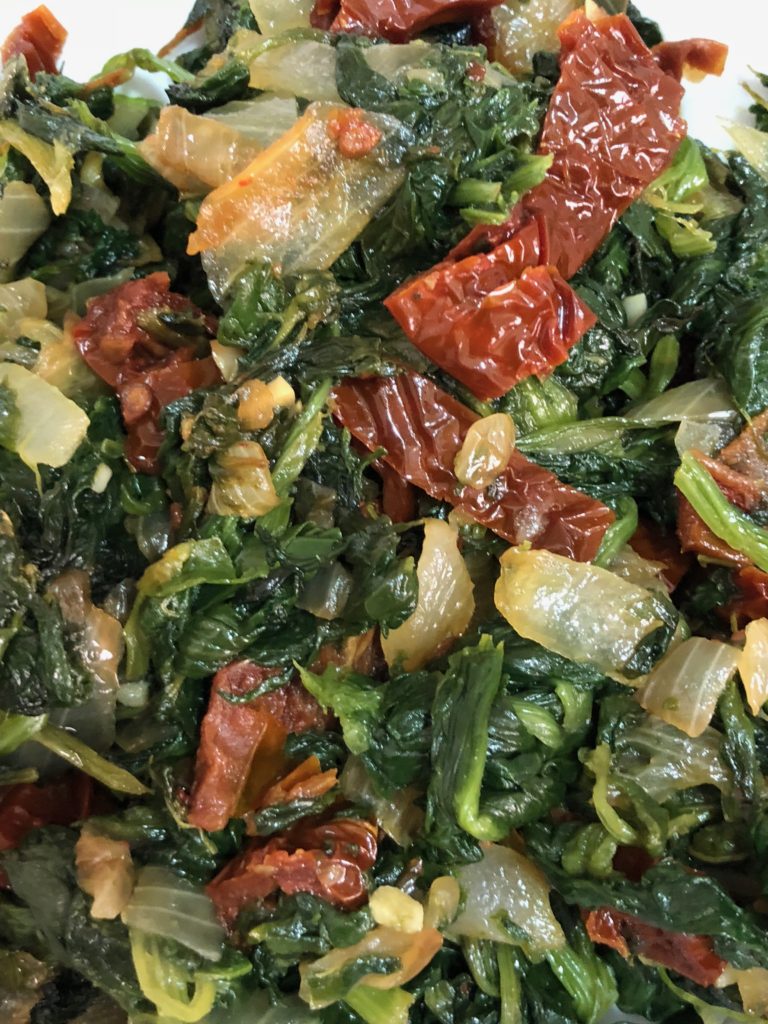 make the filling ahead of time and store in an airtight container for up to 3 days – simply add to the mushrooms and bake on the day you want to enjoy
Method
Preheat the oven to 200°C.
In the meantime, heat a large skillet to melt the coconut oil and slightly sauté the garlic.
Add the chopped spinach and cook until it just wilts. Season to taste.
Remove mixture from the skillet and stir in the sundried tomatoes.
Lightly coat the portobello mushrooms with EVOO and rub the outside with a bit of salt (helps take out some of the excess moisture).
Place the mushrooms in a lightly greased baking dish (gill side up) and fill each mushroom with the spinach mixture.
Garnish the mushrooms with pine nuts.
Bake for 25-30 minutes.
Add cashew crumbs (if using) just before serving, while mushrooms are still hot.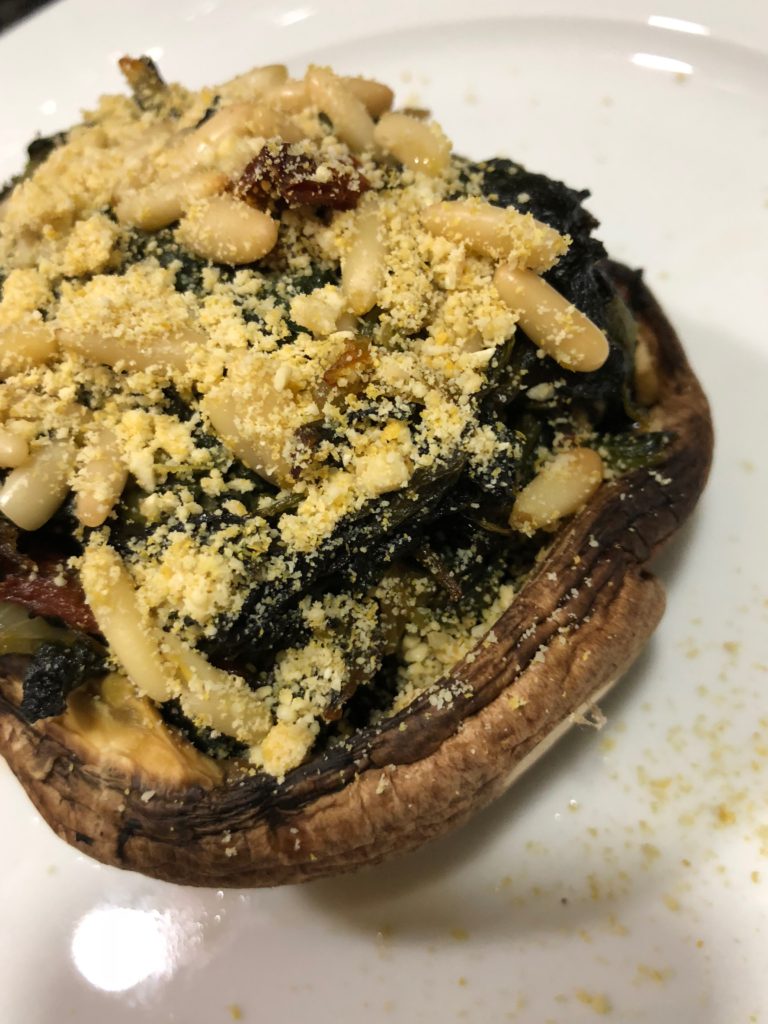 adding the cashew crumb topping adds to the texture and flavor