I had everything mapped out — and then one change of plans at the beginning of the week completely unravelled it all. In the past, that would have totally derailed me. I would have thought – forget this. It's not going to work. Since I didn't get it right today, I'll start tomorrow …
… or worse, I would have thought – I'm such a failure. I can't get anything right (and other negative, self-deprecating thoughts).
Success #1: I've moved away from beating myself up for missteps that happen along the way.
Success #2: I've learned how to move forward even when things don't go according to plan.
These two things are actually huge accomplishments for me. I've learned to move away from the idea of being a perfectionist (what does that even mean anyway?) which I found fed my anxiety, my OCD, and my progress. Now, I still want to do well and successfully hit my daily targets, but I'm not as uptight about it. The trick is to now find balance between going with the flow and getting things done! I don't want to flip flop between either being productive or procrastinating. That's something I need to work on for sure.
In any case, I found that having a few anchors to my week helped me keep my stress levels down and still stick to the Whole Life Challenge. It hasn't been pretty, but I've been getting it done. Most importantly for me, I hit my 'no matter what' minimums each day and modify whatever else needed to be modified.
This first week's well-being practice of defining what would make your day a success also made a big difference. I found it really helped me go to bed not feeling like the day was a waste or a failure. I felt like no matter how the day went, if I accomplished the main thing(s) I set for myself to do that day, then I went to bed feeling satisfied. I definitely want to keep up this habit.
My nutrition was on point this week, but my meal prep was a bit haphazard. An unexpected day off and a couple of social engagements interfered with how I would normally prep my food. This week, instead of having fully prepped meals for the week ahead, my meal prep looked more like this: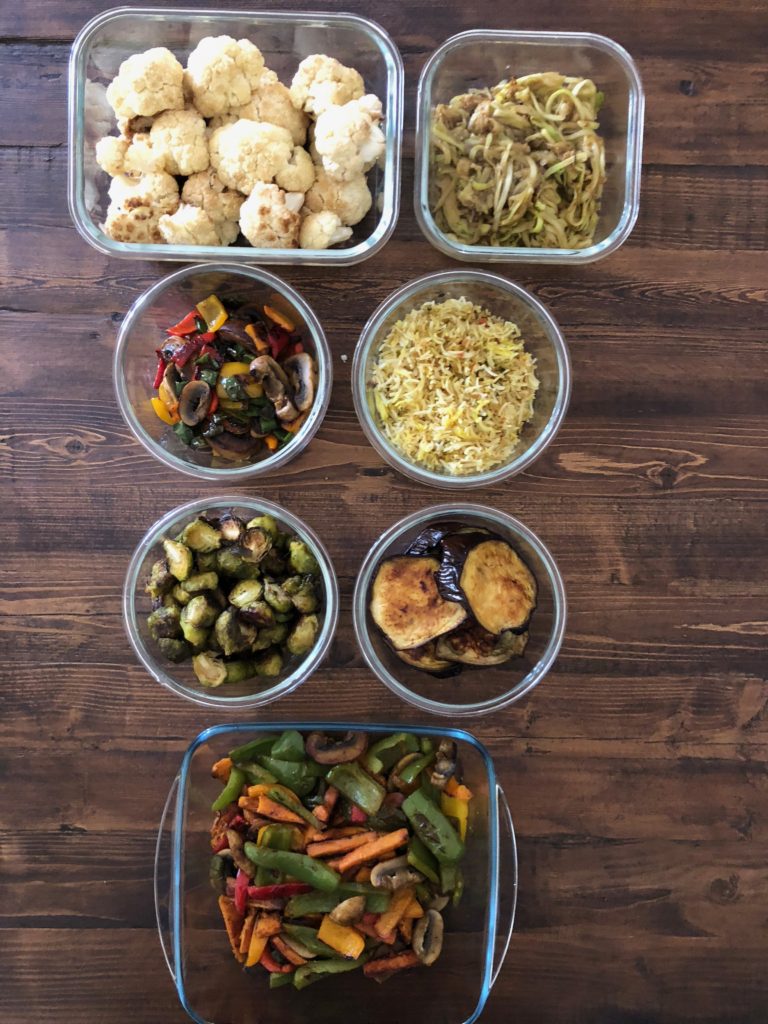 (roasted cauliflower, zoodles, sautéed mixed vegetables, spiced rice, Brussels sprouts, aubergine, and a different mix of sautéed vegetables — grilled proteins made on the day for my hubby)
It actually worked out quite well! My husband and I eat differently, so having foods prepped in a kind of buffet style allowed us to pick and choose what we wanted to eat each day.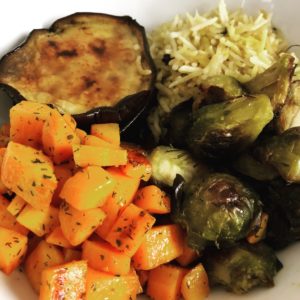 I loved this combination – aubergine, a bit of rice, Brussels sprouts, and carrots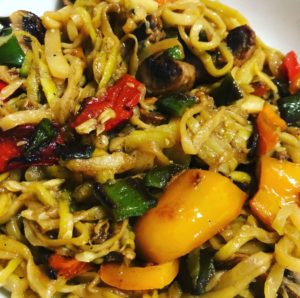 the zoodles with mixed vegetables tasted great
The next thing I need to work on is my calorie intake. I feel like I'm either eating too much or not eating enough at all. I haven't been good about breakfast – but this has always been my issue. I will definitely be working on this in the weeks to come.
My workouts were good. My main concentration this week was jiu-jitsu. I have a big target I want to hit by the end of May. It involves filming 6 technical videos for assessment. I think I underestimated the recovery time I needed from our intense training sessions. [completed 3 2-hour sessions]
In addition to jiu-jitsu, I started a new resistance training program. It feels good to change things up, but boy are there a lot of lunges featured in these workouts! Lunges are super tough for me to do — all the more reason to keep working at them I guess! [completed 2 resistance training sessions + cardio]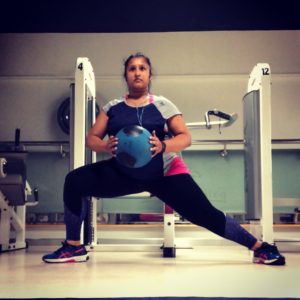 The most exciting for me this week was noticing some improvement in my mobility and flexibility in yoga class. I might have dozed off for a few minutes during meditation class though – oops! Oh well! [completed 5 1-hour sessions]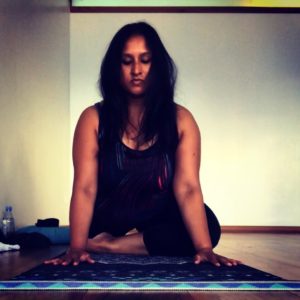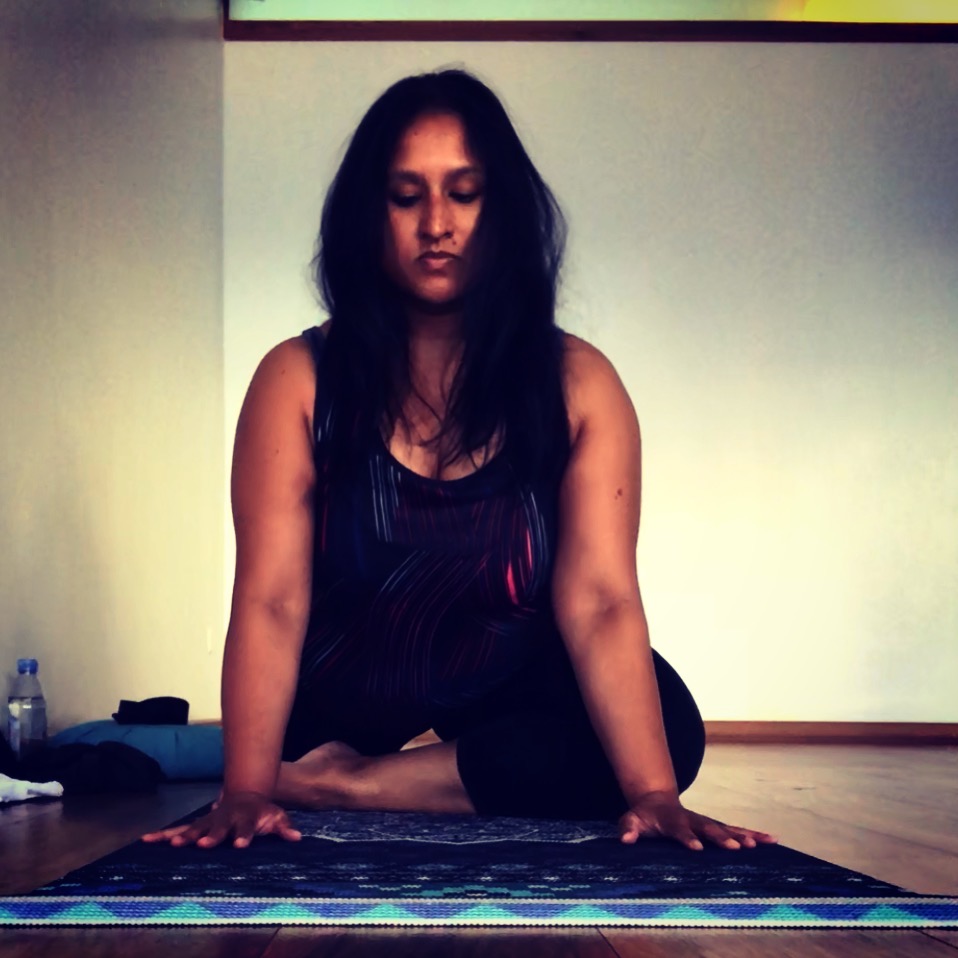 So, I didn't hit all my actual workout targets, but I was definitely very active and enjoyed feeling stronger and more flexible. One thing is for sure, getting in good workouts = good sleep! I got a solid 7-8 hours each night and it was much appreciated.
All in all, my main goal through this chaotic first week of the WLC was to not panic and feel overwhelmed. It really made me think of my priorities – what was more important, getting meals done or going to yoga class. Rest or heading to the grocery store. Socializing or catching up on work. There was a dilemma at every point in the road, but instead of feeling annoyed that I couldn't do it all, I just picked the things that would be most fulfilling and happy. Of course if there was a deadline, such as papers needing to be graded (ugh), then I had to meet that first.
I guess the bottom line is – do what you can.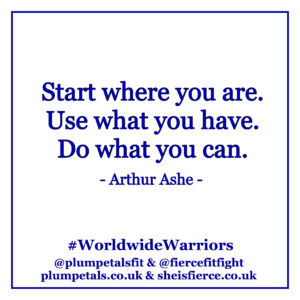 So, on to Week 2! I love this week's well-being practice of Support your Teammates. As a Team Captain, I do my best to comment and interact with my team members, but I especially like seeing bonds formed during this week of focused interaction.
Specific goals for Week 2:
Complete video 2/6 of my jiu-jitsu practice.
Do a calorie and macro breakdown of my meals.
Hit my minimums.
Finish grading student research papers.
Try a new recipe.
Keep focusing on my theme of consistency!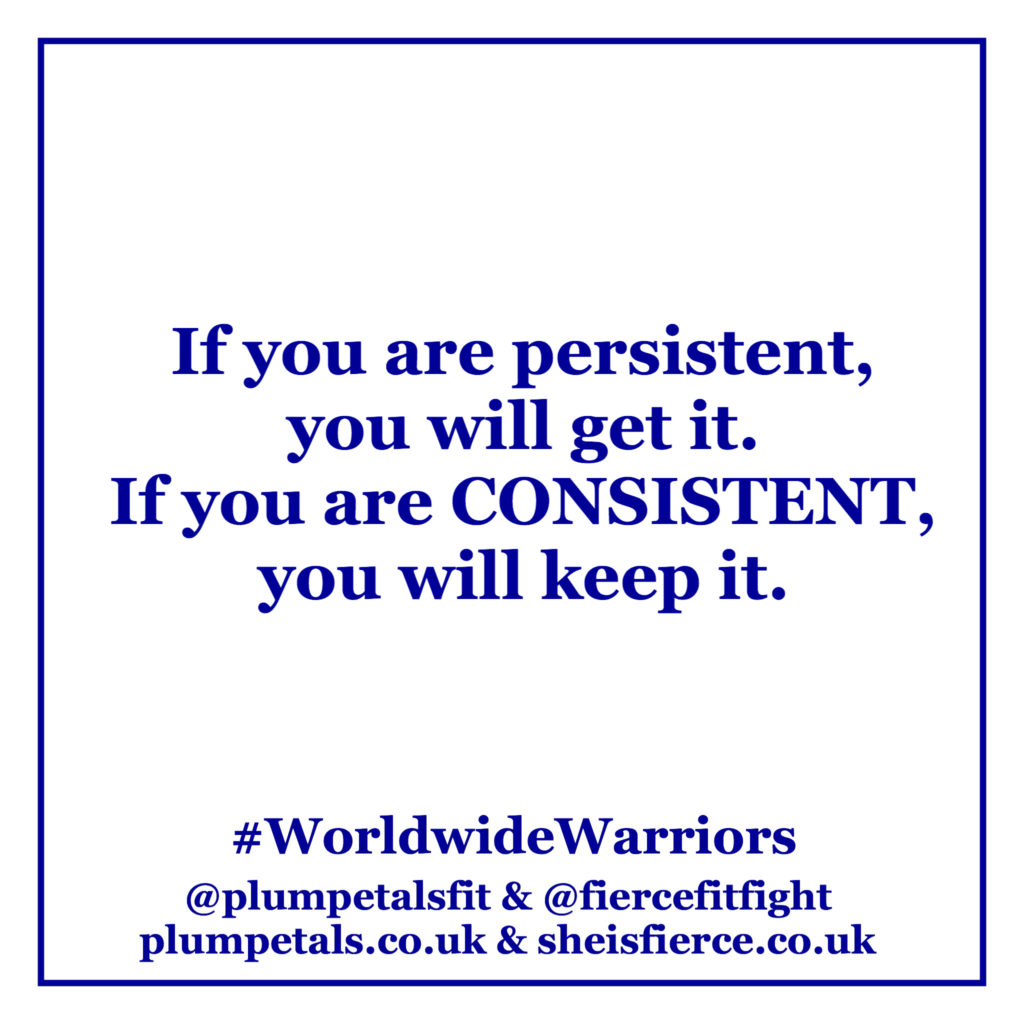 Need extra support? Looking for a team? I've still got a few places left on the Worldwide Warriors team. You can join via this link or click on the banner below.