For the first time since my move back to Kuwait, I pulled out the slow cooker and put it to good use with this hearty soup. This recipe actually yielded a LOT. So, I doled out 2 generous portions into soup freezer bags and packed them away for a rainy day. (FYI: It defrosts quite well. I allowed the pack to thaw a little naturally and then heated it up in a saucepan.) Please excuse the photo — I had absolutely no skill in making this soup look more appealing, but I assure you, the taste was great.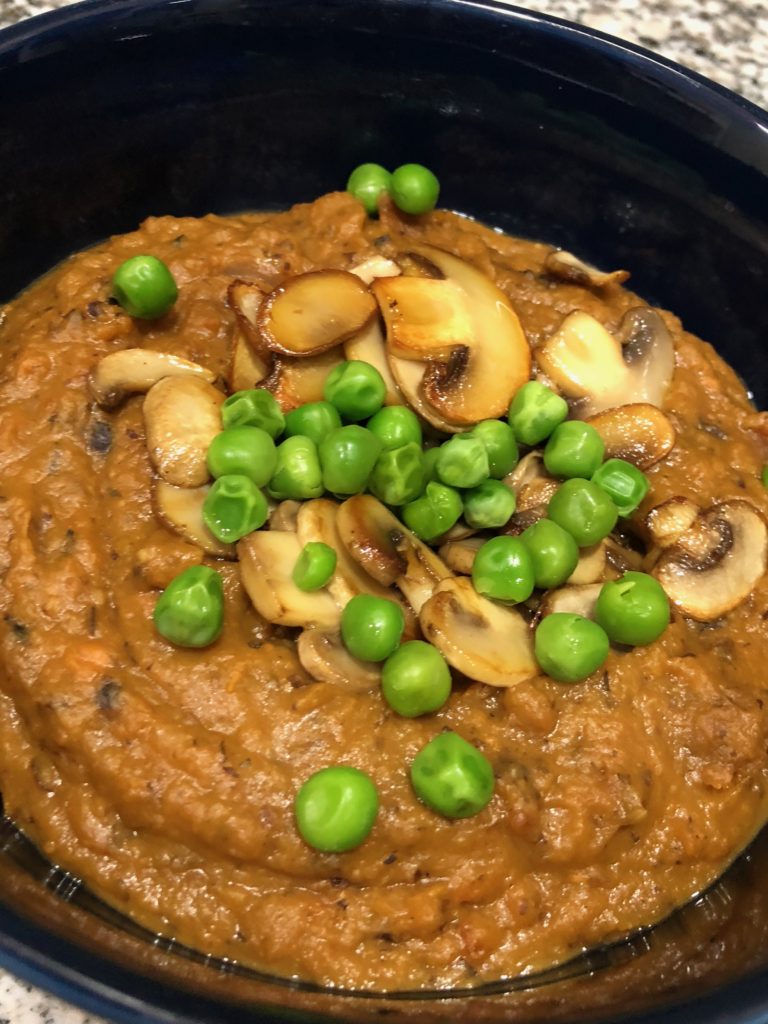 bowl of soup garnished with some sautéed mushrooms and peas
Ingredients
1 medium onion, diced
3 stalks celery, chopped
2 carrots, peeled and diced
2 large sweet potatoes, peeled and diced
1 can black beans, rinsed
2 cloves garlic, minced
1 inch ginger root, minced
1 teaspoon salt
1 teaspoon oregano
2 cups water
1 can unsweetened coconut milk
1 teaspoon chili flakes (optional)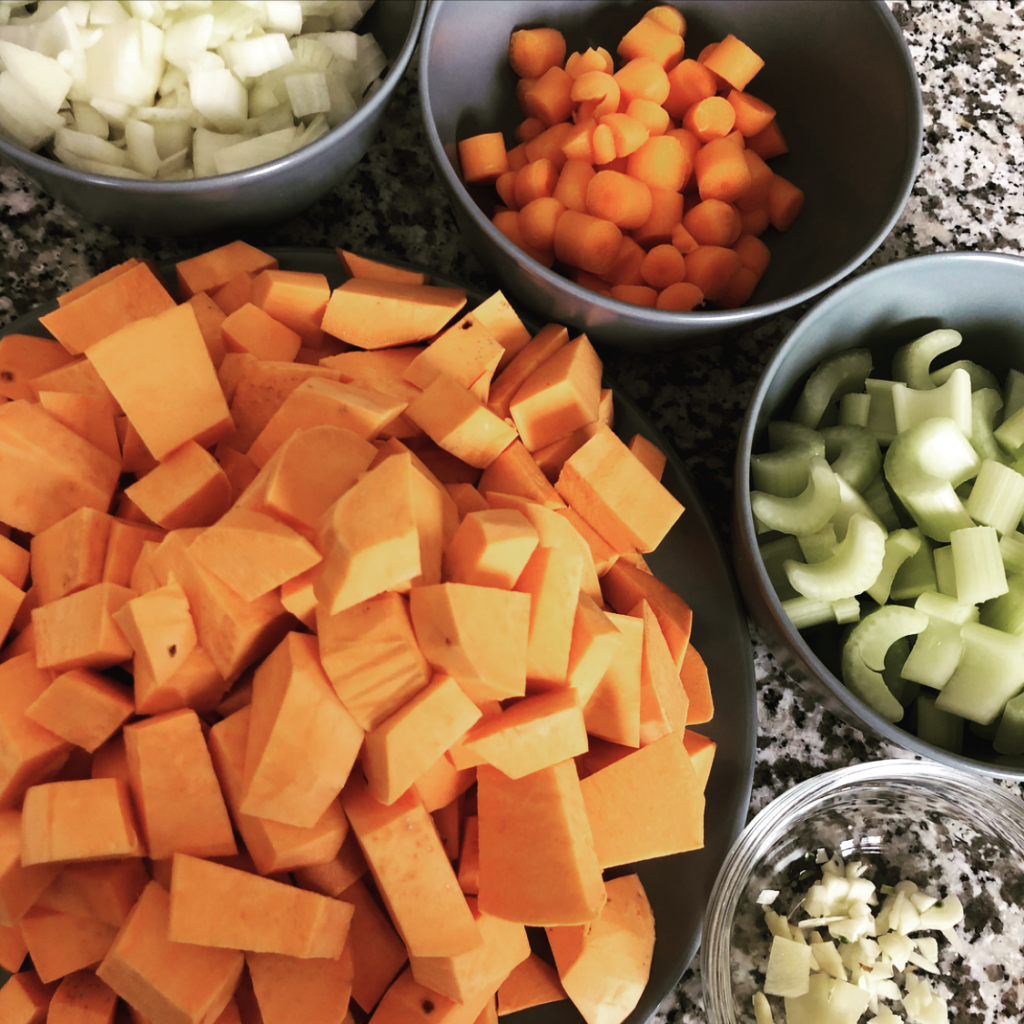 Method
Prepare all the vegetables and ingredients.
Put everything together in the slow cooker except the coconut milk.
Cook on high for 4-6 hours or low for 6-8 hours.
When there is 1 hour remaining, stir in the coconut milk.
Once the soup is done, either allow to cool and blend in batches for a smooth texture or use an immersion blender (that's what I did) to puree the ingredients.
Enjoy immediately or portion into freezer bags once the soup has cooled.