This cashew crumb provides a nice nutty texture to foods. I've stirred it into sauces, used it as a coating, and spooned it on top of different foods. It has always added a nice flavor to a savory dish.
Ingredients:
1 cup raw cashews
1/4 cup nutritional yeast
1/2 teaspoon sea salt
dash of garlic powder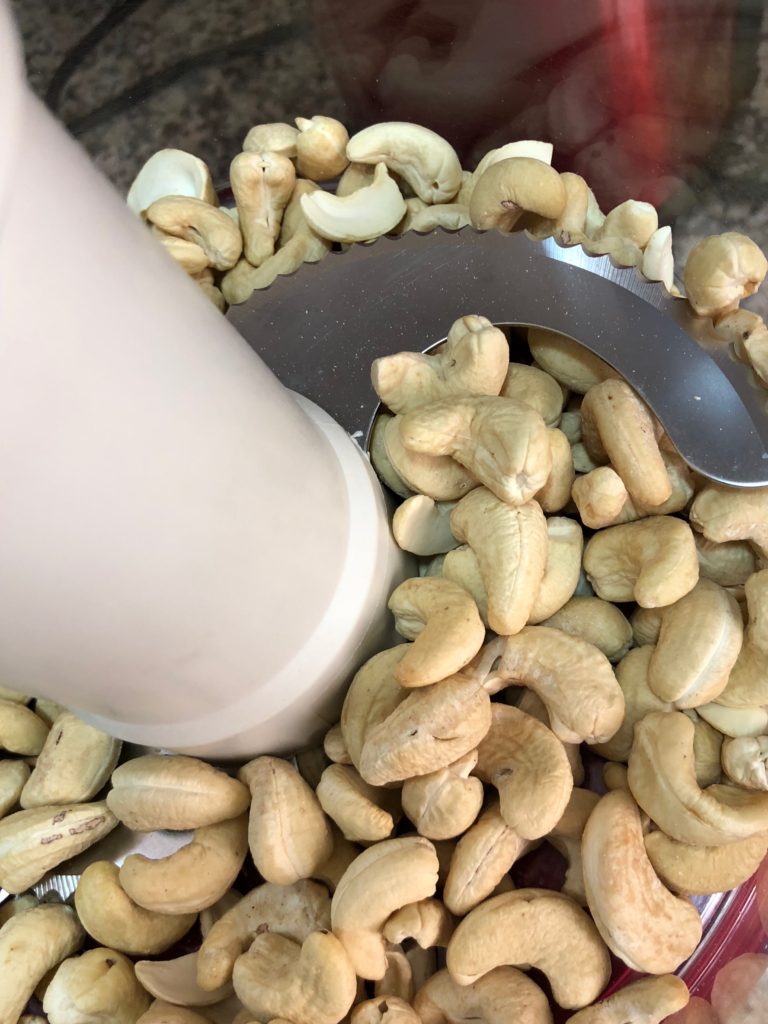 Method:
Put all ingredients in a food processor and blitz with an S-blade. Keep the combination roughly chopped for larger crumbs. If you want a finer texture, such as if you want to use as a coating, then grind for a few more minutes until the crumbs are finer.
Store leftovers in an airtight jar and keep in the fridge. Keeps for 2-3 weeks.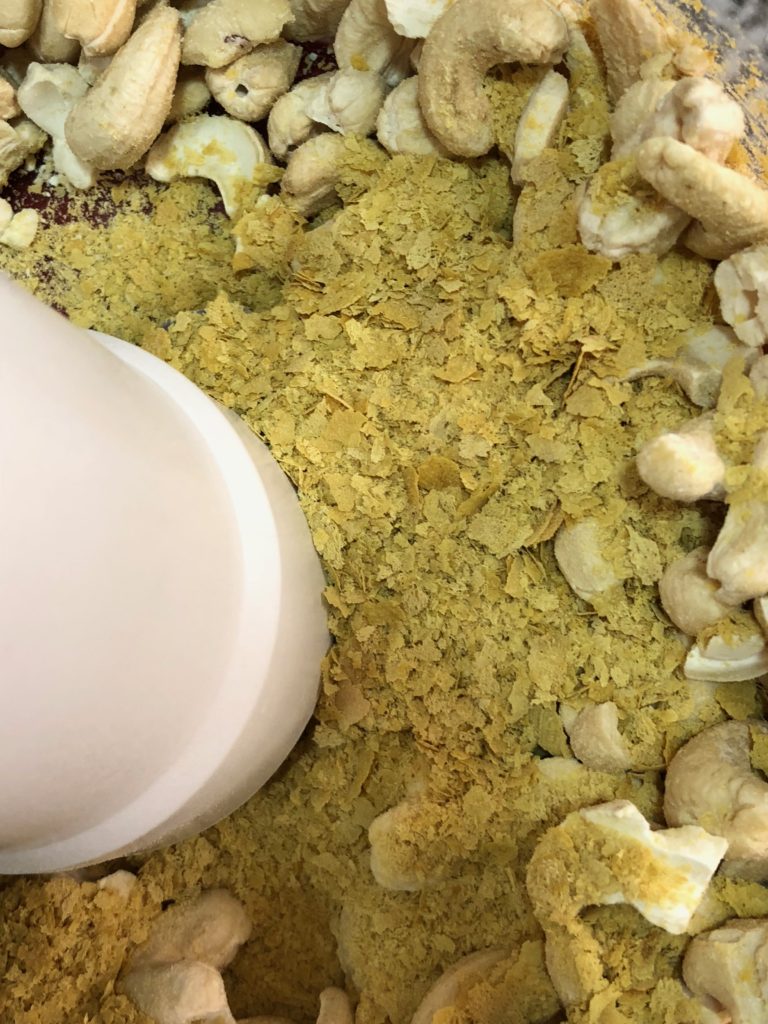 cashews, nutritional yeast, sea salt, and a dash of garlic powder 
blitz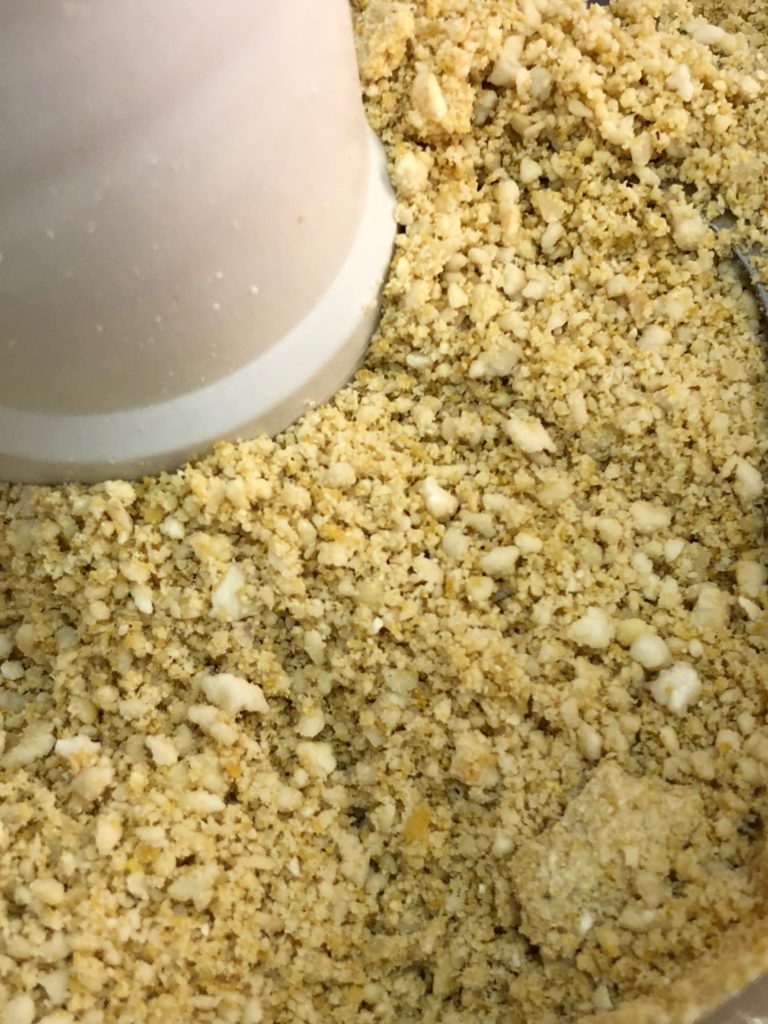 the finished product
Suggested uses:
topping on zoodles
coating instead of breadcrumbs
thickening ingredient for sauces