My one month trial at Alive Yoga ended today. I'm so thankful to my best friend for buying me the trial as it really was the perfect gift.
Before I left England, I was really getting into yoga practice. I was going to Hot Yoga 5x a week. As much as I loved yoga for its physical practice, it was the stronger emotional, therapeutic connection that was more important to me. I was eagerly looking forward to trying out this new studio and hoping it could find me the same space and serenity.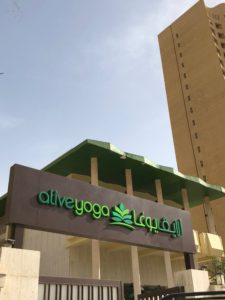 Alive Yoga studio in Kuwait City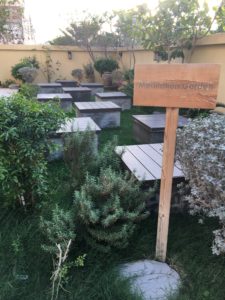 the first thing I saw upon entering was this beautiful meditation garden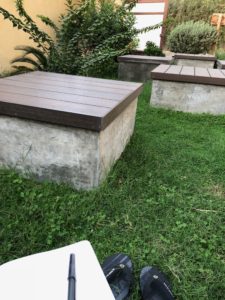 I would sit in the garden before/after/between classes and meditate + journal. It was heavenly.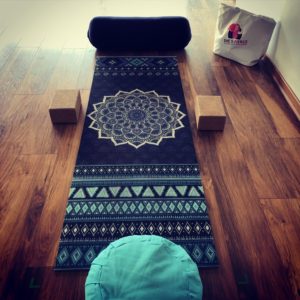 my yoga mat found a new home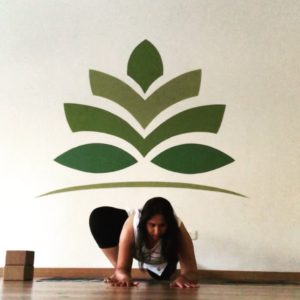 I eagerly continued my practice and began to see improvement by the end of the month. 
Over the past month, I attended 18 different yoga classes. I tried my first ever meditation and pranayama class. I really enjoyed the different types of breathing. I also did my first ever meditation class. I didn't really know what to expect from a meditation class, but the guided practice was a welcome change to my usual solo routine. I tried a restorative yoga class and there was very little that could keep me away from a yin class. It took me a couple weeks to fit in a hot yoga session, but once I did, I knew I'd have to find a way to work it into my schedule more regularly. Finally, I did a few flow classes. I started with Level 1 and then moved up to Level 1-2, which was a good balance for me. I'll probably stick to that for a couple more weeks before moving up.
I debated a lot about whether or not I should bite the bullet and invest in another month of practice. Given that I went so many times and really, really enjoyed all my sessions, I finally decided to go for it. I'll restart my month from April 5th and see how I get on until May. I may take a bit of a break after that as I'll be traveling for a big chunk of the summer. I'll write a more detailed review after my 2nd month.
Namaste