A comforting meal that freezes well — which makes it the perfect backup meal to have on hand for those days when cooking just doesn't feel like an option!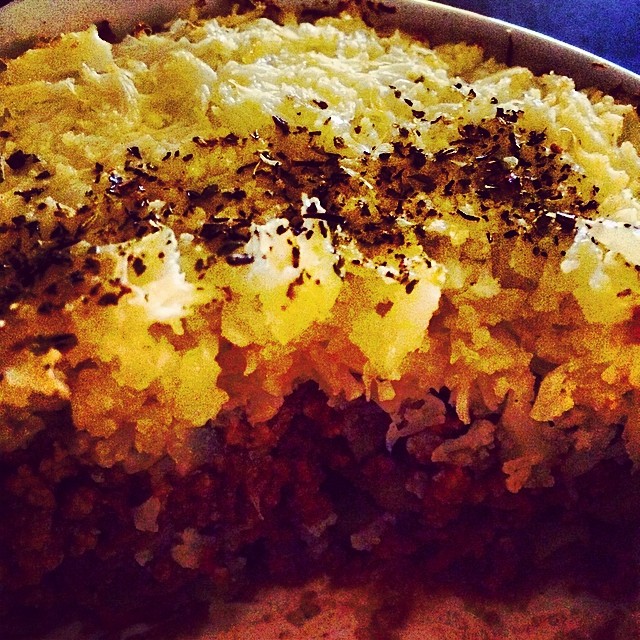 Ingredients
1 lb minced beef
1 1/2 cups chunky passata
1 medium onion, diced
1 1/2 cups mushrooms, sliced
1 1/2 cups string beans, chopped
1 teaspoon cumin powder
1 teaspoon coriander powder
1 1/2 cups grated carrots
1 head of cauliflower, washed and cut into florets
1 teaspoon garlic powder
1/2 teaspoon salt (or to taste)
3 tablespoons of extra virgin olive oil, divided
1-2 tablespoons of almond milk (optional)
1/2 teaspoon dried oregano
Method
1. Preheat oven to 200°C.
2. Heat a skillet and add 1 tablespoon of extra virgin olive oil. Add the diced onions and lightly brown.
3. Add the mushrooms and string beans and sauté for 5-7 minutes, until soft. Remove the mixture from the pan and set aside in a bowl to be added to the mince meat mixture later.
4. In the same skillet, add the mince meat and lightly brown. Once browned, add the passata. Allow to cook through and start to thicken a bit (about 20 minutes). Season with cumin and coriander. Once the sauce starts to thicken a bit, add the mushroom and string bean mixture. Taste and adjust the seasonings to your liking.
5. Spoon the mixture into a baking dish (I like to spoon them into portion sized bowls). Ad a layer of the shredded carrots. Then cover the top with cauliflower mash (details on how to make it in the last step). Sprinkle a bit of dried oregano on top before baking.
6. Bake the pie for 40 minutes.
Instructions for cauliflower mash: Put the cauliflower florets (I left mine rather chunky) in a pot of water and bring to a boil. You can season the water with a touch of salt. Don't let the cauliflower get too soft. Once they've boiled, strain the cauliflower, put the florets in a bowl, and mash. If it's too thick, you can add 1-2 tablespoons of almond milk to help the consistency. I've done the cauliflower mash in a Vitamix, but I found that it became too soft. I prefer to mash the cauliflower using a masher.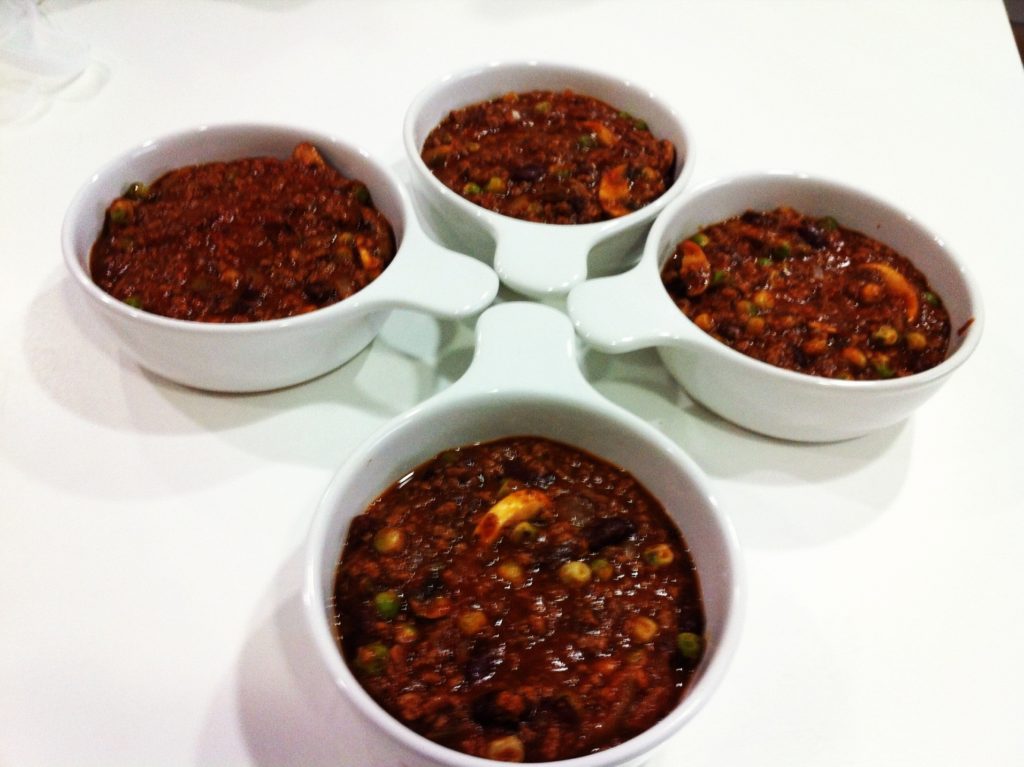 portions of pie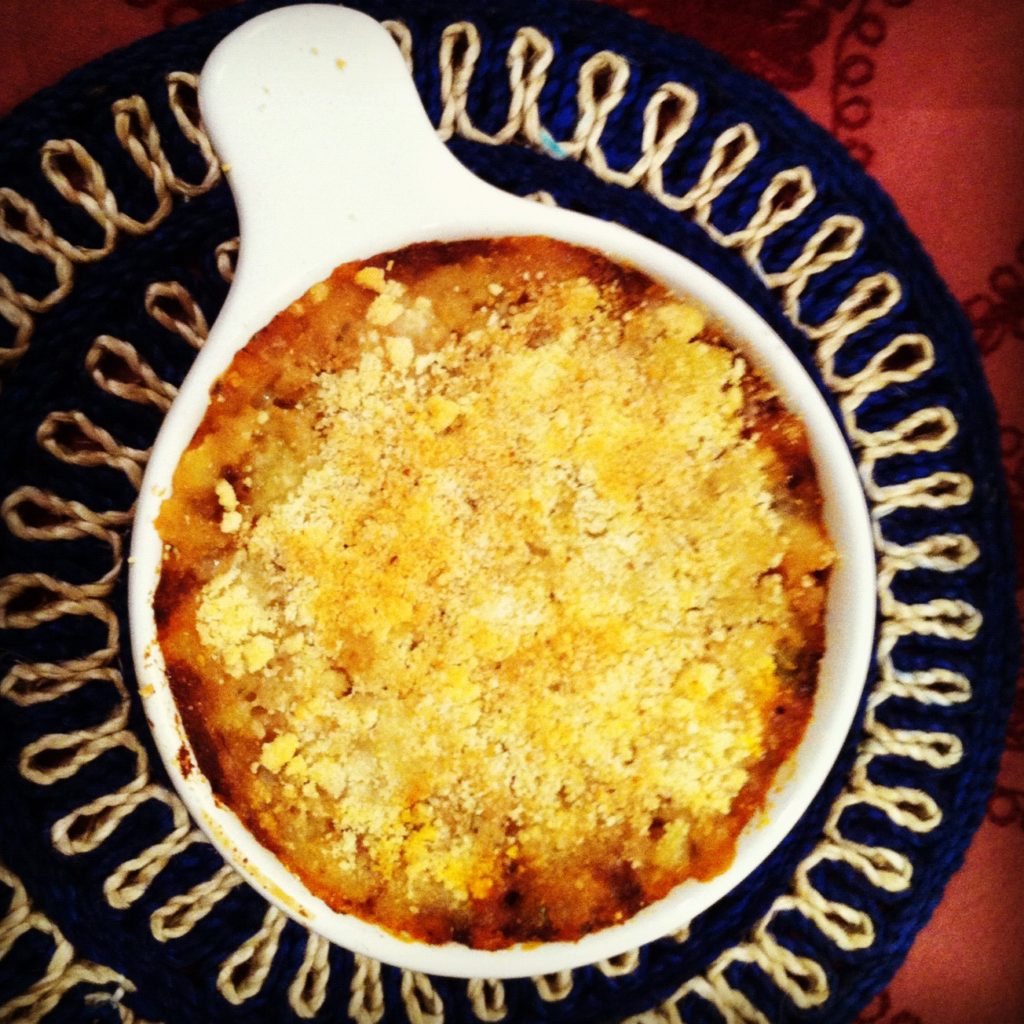 fresh out of the oven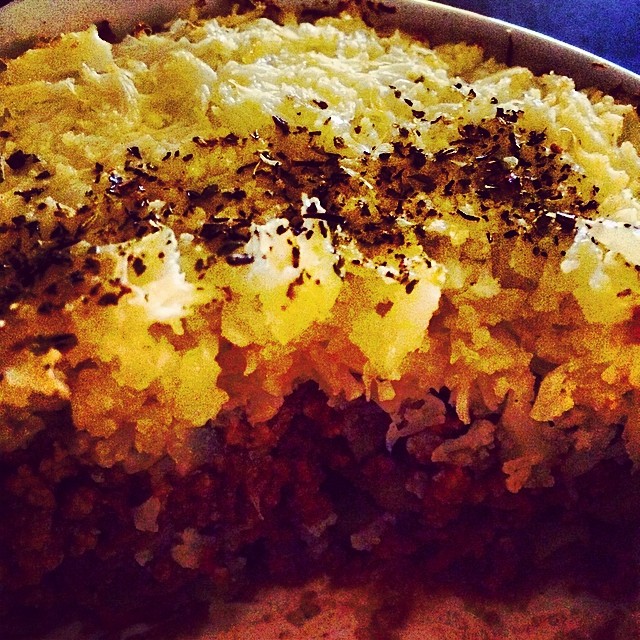 hearty goodness