After a tough week last week (mainly emotionally), I was ready to get back on it today. I got to the gym nice and early and had a really good workout.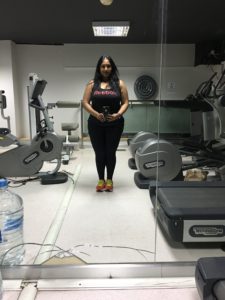 pre-workout selfie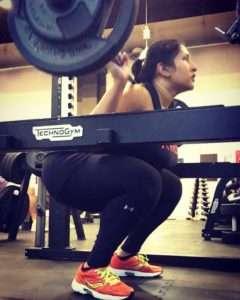 squats this Sunday morning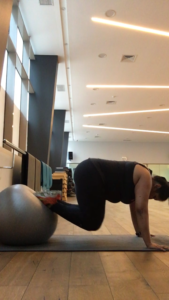 getting in some ab work – boy do I need it
After my strength and conditioning workout, I got on the treadmill to attempt Day 1 of Week 3 of the C25K program. My 5-minute warm-up was ok, but as soon as I started to jog, my hip started to hurt. I couldn't explain the pain and I wasn't even sure what had caused it. There was nothing that I did that was unusual or too strenuous. It was annoying. I somehow managed to limp through my 35 minutes of cardio.
I got home from the gym and was so hungry; even though I was supposed to meet a friend for brunch, I couldn't wait. I ended having a few salmon bites with some leftover veggies. So, instead of eating a proper brunch later, I opted for a fresh fruit salad. It was so delicious!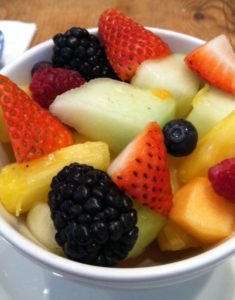 I spent the rest of the afternoon on the sofa just relaxing and giving my hip a chance to rest. I skipped dinner and went to bed early. At least I got in over 11,000 steps …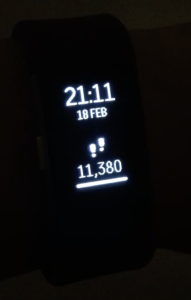 It's definitely a bit frustrating at how I can start the day on a high and end up feeling so low (and in pain). Hopefully a night of rest will help.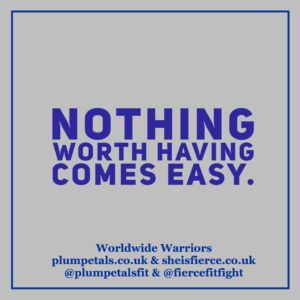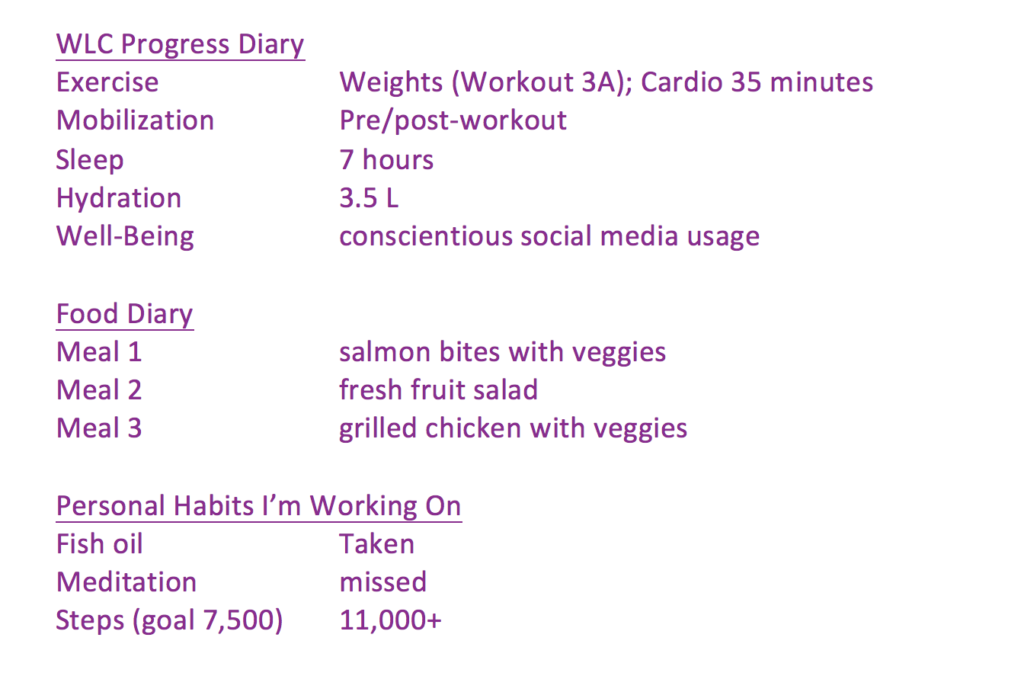 WLC Day 30 Diary