My sleep broke at 4:30 this morning and I was out of bed at 4:45. I didn't feel sleepy or tired so I decided to get started with my day. I knew I'd have an opportunity to take a nap later to hit my sleep target so I wasn't to fussed about that.
Waking up early gave me the opportunity to leave for the gym a bit earlier (something I was fretting about on Tuesday). I was out the house by 6:20 and at the gym just before 6:40 and already warming up by 6:45. The timing was ideal for me.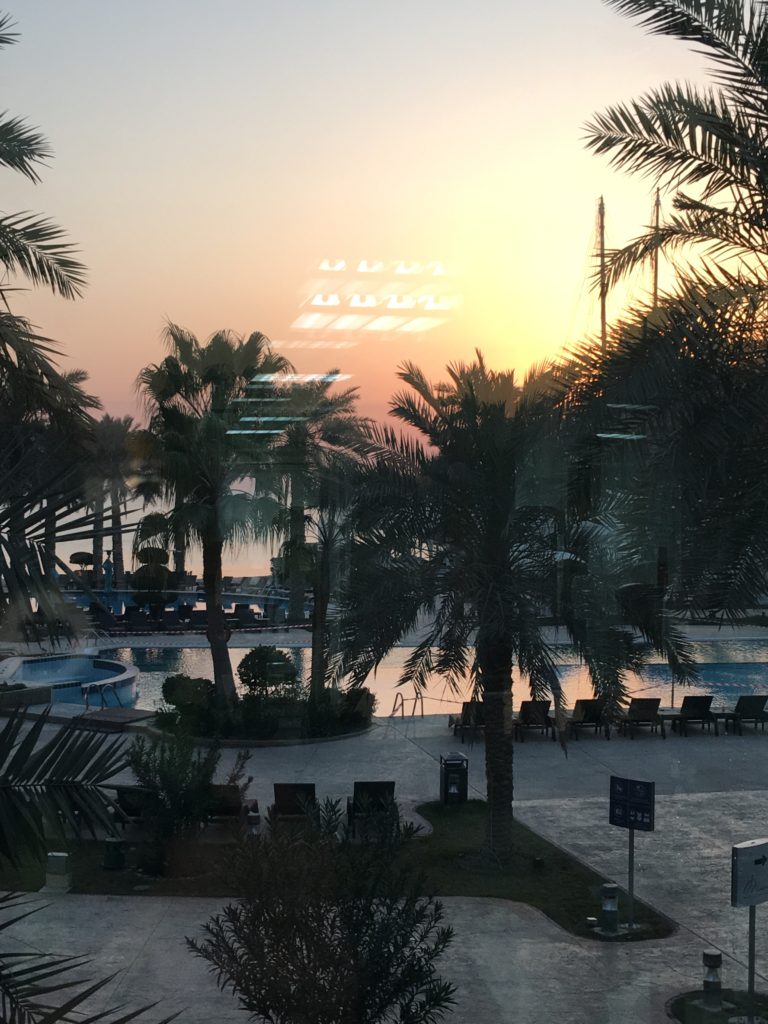 that early morning sky — oh, and they filled the main pools! can't wait to dive in (when it gets a bit warmer)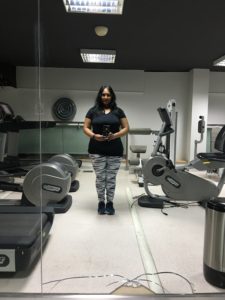 gym selfie
By the time I got downstairs for my workout, it was just before 7. What I loved most is that I was the only one there. The gym is large and even when it's busy it's not like people are all over you, but still, I am partial to an isolated gym – and I got that this morning for about half an hour before some other people started coming in.
I went off plan for my workout today. I started with some barbell shoulder presses. I really feel like I've lost a lot of upper body strength (whole body strength actually). At least this was a good start.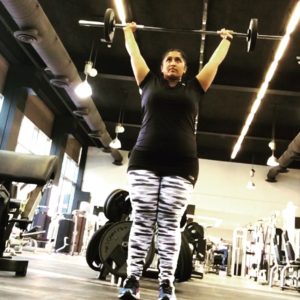 strict presses
Then, instead of continuing to use free weights, I moved on to some machines – chest presses, more shoulder presses, low rows, and vertical pulls. Nothing too strenuous, but enough to get my heartrate up and my arms shaking.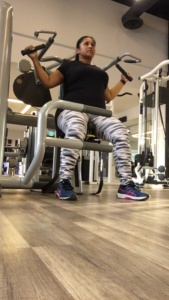 vertical traction
Since I went someone light on the weights I decided to do a longer cardio session. I did 30 minutes on the treadmill and 30 minutes on the cross-trainer. Definitely killed my legs. I left the cardio room drenched in sweat – it felt good!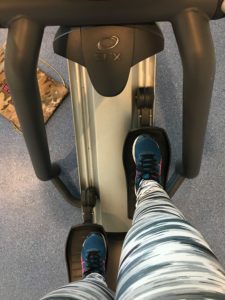 boy, was I sweating by the end of this workout!
I ended with my physio exercises plus some cool down stretches. I was surprised that I had hit over 10,000 steps by 9:30 a.m.! I guess that's what extended sessions of cardio gets you!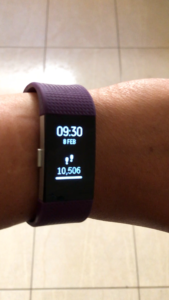 10,500 steps by 9:30 a.m.
I got home and was ravenous. The fridge was empty, but I did have eggs. I defrosted some frozen mixed vegetables and added them to my scrambled eggs and had a whole avocado. It was a huge meal, but I devoured it easily. I ordered in for dinner – there's a health food restaurant that does a great grilled chicken and steamed vegetables platter. I know I could make it myself … but this is so much more convenient!
The rest of my day was rather low key. I was feeling rather mellow in general. I think it'll be an early night for me. My main plan for this weekend, take another look at my schedule and my meal plan. We've only got 3 weeks left. I'm determined to give it my all!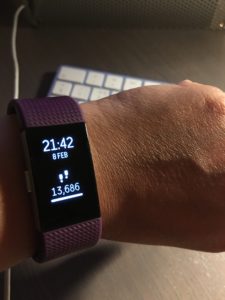 final step count of the day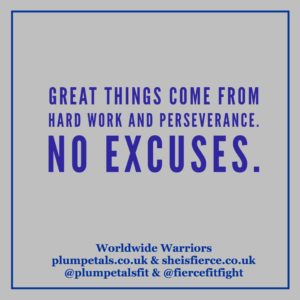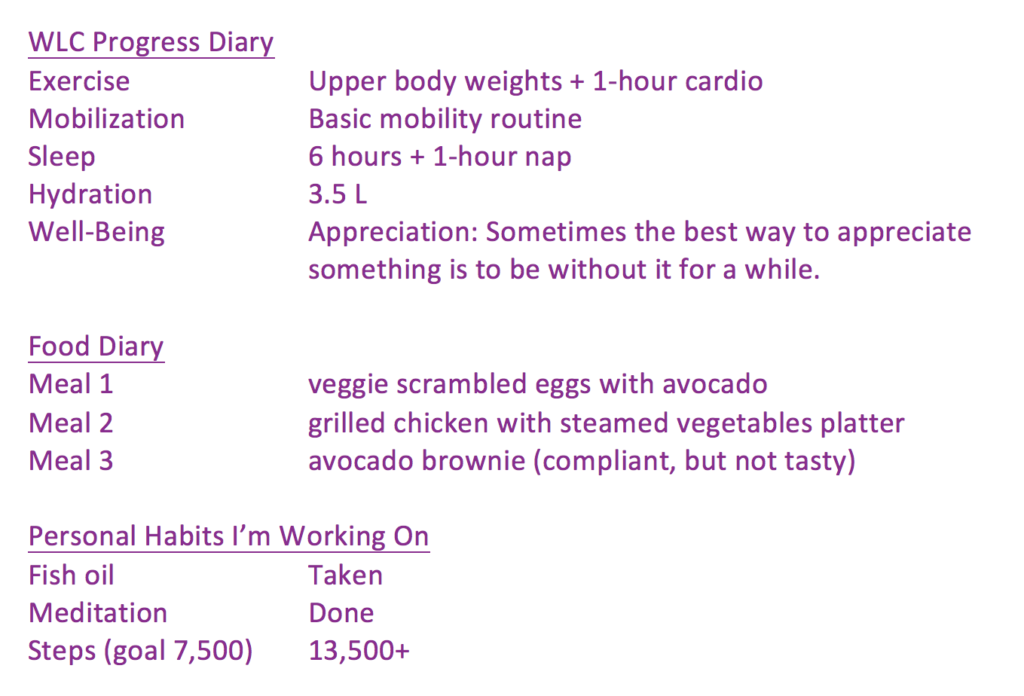 WLC Day 20 diary