I woke up at 5:30 and immediately went and took 2 bananas out of the freezer to slightly defrost. In the meantime, I did my morning meditation and breathing exercises. After that, I made my banana shake and started to get ready to leave the house. I was out the door at 6:30 a.m. – all to beat the traffic.
The sunrise was spectacular. I wish I had taken a photo, but no photo could really do it justice.
Despite only light traffic, it still took me 20 minutes to get to the gym. By the time I parked and got in, it was 7 … even though 7 isn't late at all (particularly since I didn't really have anywhere to be until noon), I would have ideally wanted to start my workout by 7, not my warm-up. I know it's being picky. It's not even like the gym is crowded at 7 (I was the first one in the weights area this morning) … anyway. We'll see.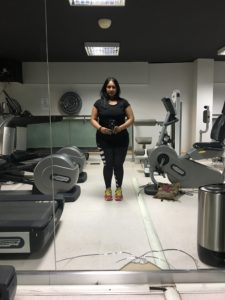 gym selfie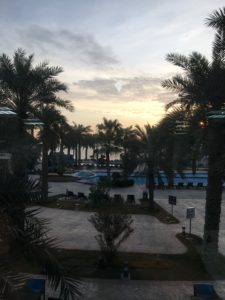 morning view
My workout was good.
Deadlifts. Shoulder presses. Lateral pulls. KB squats and high pulls. Lunges. Some core work.
I was pleased that my set of 50 kg deadlifts (15 reps) didn't feel as heavy as it did last week. I definitely noted progress within these few days – I was happy with that.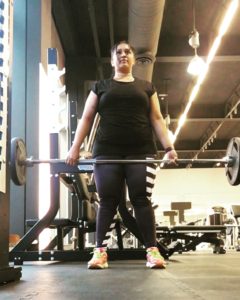 deadlifts 2 sets 15 reps 1st set at 40 kg, 2nd set at 50 kg
I felt a bit tired and my back and knees were still a bit sore so I decided to skip the treadmill and get on the cross-trainer for 35 minutes for my cardio. It was a nice change from the treadmill.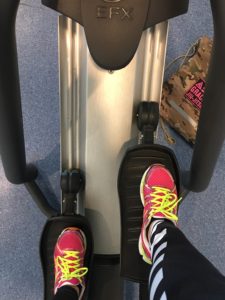 on the cross-trainer
After some physio and some cool down stretching, I ended my session in the sauna. I love the way the heat feels – definitely soothes my muscles.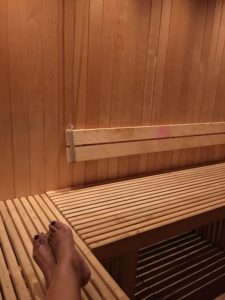 Later in the evening I went to my first book club meeting. The focus of the group is young adult literature. We had just finished reading the book American Street by Ibi Zoboi. The meeting was good. The book was ok. We met at a cafe/restaurant that had delicious baked breads, pastries, and other tempting foods. I chose an avocado salad – it wasn't very filling, but I was happy not to be tempted by any of the other non-compliant dishes.
All in all a good day – plus I ended with over 11,000 steps! Definitely happy with that!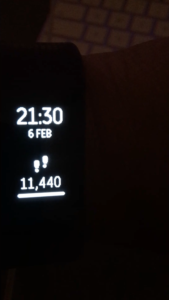 happy with that step count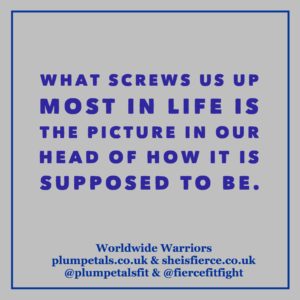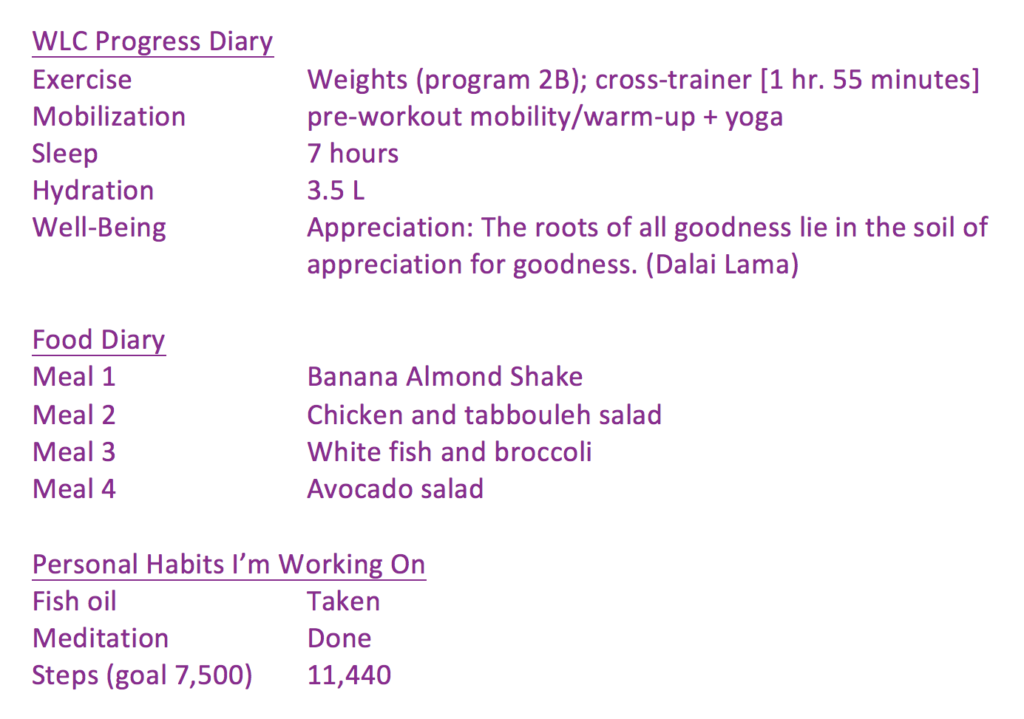 WLC Day 18 Diary