Day 17 of the WLC — but I can't really think about that.
All I can think about is it being 8 months since my brother passed away. I still don't believe it is real. I keep playing back the phone call in my head – getting the news and how I felt at that moment. I still can't believe it has happened. I feel like he's just busy somewhere doing his own thing right now while I'm doing mine. I know that's not true, but maybe that's the only way I can stay somewhat sane as I work through all of this.
I thought about going to the gym first thing this morning, but my back and neck were still sore. I spent most of my morning resting and then finally managed to drag myself onto my yoga mat. After some meditation, breathing, and a bit of mobility to help me get moving, I started to get a bit more energized. I did my yoga sequence and focused on loosening up my back and shoulder muscles. I felt a bit better – at least physically.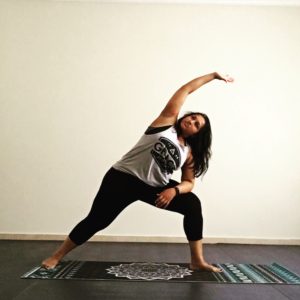 trying to stretch it all out and let it all go
In any case, I didn't have a choice but to feel better as I had to go to work. The rest of my day is a bit of a blur … I just needed this day to be over.
Can't remember much for my diary today, so I'm skipping it … back at it tomorrow.