Up early to take D to work and then head to the gym. Back at the squat rack this morning. I didn't increase the weight on my squats, rather I just focused on good form and good depth. I did increase the weights on all my other exercises. Most importantly, I raised the steps for my step-ups. I find them so challenging! My left knee is so wobbly – and I get breathless quickly. Still, the increase was just the right amount. Hopefully I'll be brave enough to take it up one more step the next time around.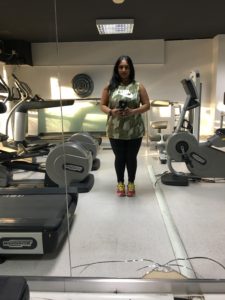 gym selfie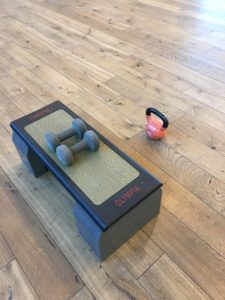 stepping up my step ups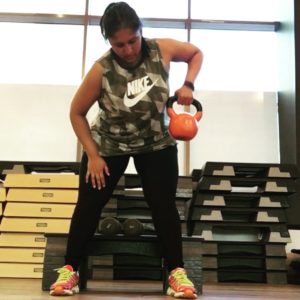 they didn't have heavier dumbbells in the studio so I used a 25 lb kettlebell instead for my rows
Overall, it was a good workout, and I'm still feeling alright with my run. Today I completed Week 2 of C25K. On to Week 3 (at some point).
After my workout I got in a bit of sauna time and then headed out to meet a couple of my friends who I hadn't seen since I left Kuwait in 2014. It was a lovely reunion. We met for brunch … and ended up chatting for 5 hours! It was one of those perfect winter days with the sun shining and an occasional breeze. It was a great start to the weekend.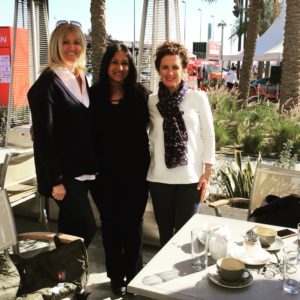 reunion with friends (who I met through the gym)
All that down time meant that I had enough energy for a jiu-jitsu session with D. We decided to work on some leg locks – kneebars in particular (my favorite).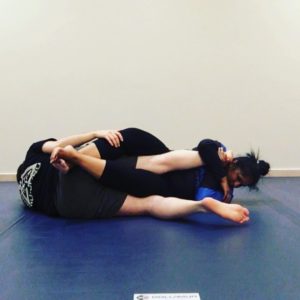 a hyperextended knee can lead to serious damage
Once that was done, it was down time! Let the weekend begin!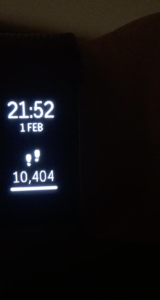 my step count for the day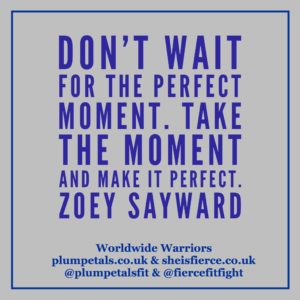 WLC Day 13 Diary