I'm still working on getting a hang of my new job. People (non-teachers) often think that teaching just involves what goes on in the classroom. What they don't see is all the planning and prep that goes on before each class, not to mention all the grading after class. Since I'm teaching in a new university and a completely new curriculum, it's taking me even longer to prepare because I need to learn everything from scratch. Still, even though it's time-consuming, I do love it.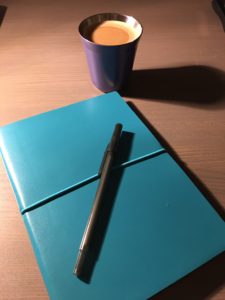 at my desk before sunrise
So, today, after my morning mobility routine and a short at-home workout, it was all about work. For mobility I focused on using my foam roller. I was so sore after yesterday's workout. I hadn't felt that achy in a while!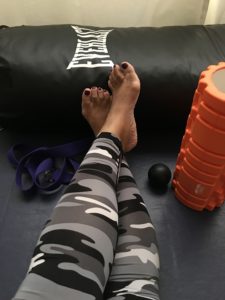 some of my mobility tools – what do you use?
I taught a jiu-jitsu private lesson early evening and then my best friend called asking to go out to dinner. Although I had my compliant chicken salad planned, I decided to use up a few points and have a girl's night out with her – well worth it!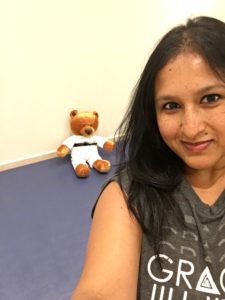 Today I got Bubba the bear! He's the first ever jiu-jitsu bear for kids – with movable limbs so they can practice on him!
To find out more about Bubba, who accompanies the book Kip and the Magical Belt, follow this link.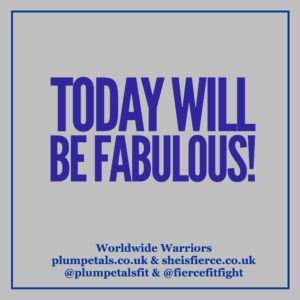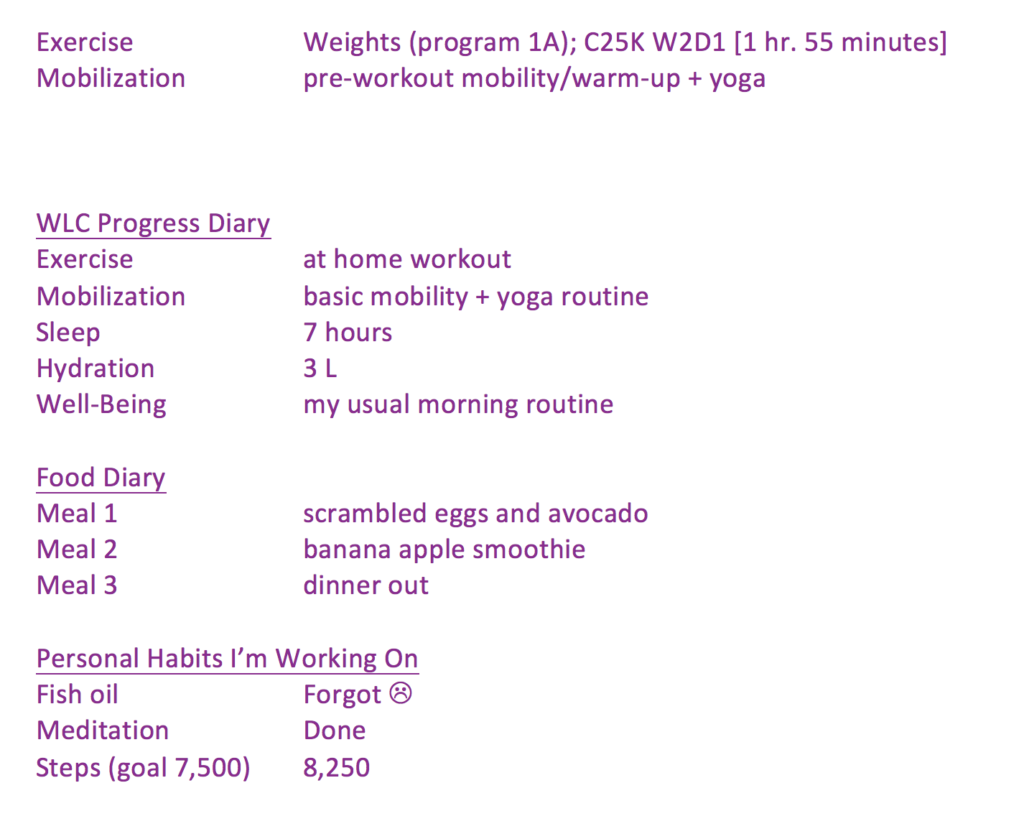 WLC Day 10 Diary