I woke up before my alarm this morning but I forced myself not to get out of bed just yet because I knew I needed the rest. At the same time, I really wanted to get up and put the finishing touches on the lesson that I had planned for the day. The final compromise was staying in bed for a bit longer but still getting up before my alarm … at least I didn't feel tired so it wasn't that bad.
I managed to finish up my work quicker than expected which meant that I could finally start to relax a little.
I got in my meditation, breathing, mobility, and exercise (though again, just the minimum). I even managed to take care of a few household tasks before heading out to work.
Class went great. The extra prep was worth it, and now that I got my initial worry and apprehension over and done with, I hope things will start to be less stressful (fingers crossed)!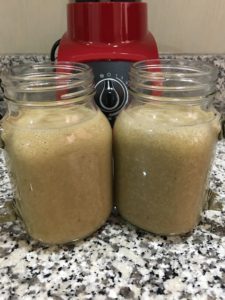 banana almond smoothie — banana, apple, blitz
WLC Day 5 Diary