I slept so well last night! I really was so tired from the weekend of training. I woke up feeling well rested, which is always welcome.
The weekends in Kuwait are Friday and Saturday so Sunday is the first day of our working week here. Luckily I don't have work on Sundays so this is my day to regroup and prep for the week ahead. As such, this morning started off with a bunch of little errands.
This Sunday is also different because I'm doing a 24 hour fast, having only clear liquids when/if necessary. I started this practice last year, doing a 24 hour fast once a month. This is a habit that I learned from The Gracie Diet. Rorion Gracie, author of the book, suggested that fasting for 24 hours once every month was a good practice to give the digestive system a break and allow the body to cleanse itself.

I tried this today – though I broke my fast with 2 pears vs. watermelon
I did the fast for 4 months and it was fine, but then I got distracted and didn't discipline myself enough to work it back into my routine. I decided ahead of time that today would be the day to restart the fasting regime. It really wasn't bad at all. My tasks through the day kept me busy, and because they weren't very strenuous, I didn't feel too bad at all. I kept my exercise and mobility light, which was just what I needed after this weekend's training sessions.
The biggest focus for me today was preparing for my first day at work tomorrow at my new job! It all happened really quickly. Last Tuesday I found out about a vacancy and the following day I was hired! I've been combing through the material to try and set up my lesson plan. It's been almost 4 years since I've been in a university classroom. I'm excited and nervous. So, work prep took priority over everything else today (I was so glad I was fasting, didn't need to worry about meals today!). My stress about starting a new job definitely showed in my yoga practice today. My body was tense and everything felt like an effort. My body wanted to relax, but my mind just wouldn't let it. Normally I would be able to keep my toes flat on the mat, but today, they were tense throughout. It's amazing how much your mind controls your body.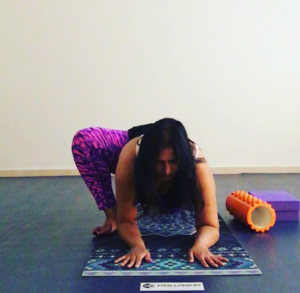 resistant toes
I'm a bit concerned about my meals for tomorrow. I had everything planned out early last week, but that was before I was given a job and before I found out my work timings. Plus, I'll need to go in earlier tomorrow and do some admin stuff, so my schedule is totally upside down. It's ok. I'm not going to fret too much about it. In anticipation of possibly having a very busy day at work tomorrow I baked a carrot bread/cake. I haven't tried it yet, because of the fast, but boy does it smell good! I'll take it to work with me just in case I get hungry. I'll have to figure out something substantial yet light to eat in the morning. At least I know that they have a few healthy eating options on campus. Regardless, tomorrow's focus is 100% surviving my first day at my new job. I'll see how everything else falls into place.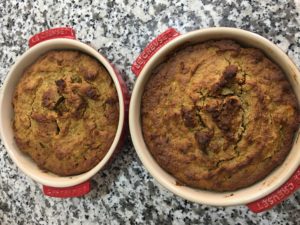 Wish me luck!