The past 8 months have been quite unsettling for me in many ways. Even though I tried to still be conscious of what I was eating, one thing that definitely crept back – mainly due to convenience – was bread. On busy days, grabbing a sandwich from somewhere was so mindlessly easy. Even though I knew it didn't make me feel that great, the convenience and ease surpassed any other factors. However, now that I'm trying to make more of a conscientious effort into taking care of my health, bread is definitely out of the picture for me.
I've found that usually I can just do without. I can easily turn the contents of a sandwich into a salad or make a lettuce wrap. Today, however, I wanted to experiment with sweet potato. I have already tried using sweet potato rounds as slider 'buns' – they came out great (recipe here). This time, I made them a bit different. I sliced the sweet potato lengthways and then baked them. I then layered some sautéed mushrooms on top. I had it as an open faced sandwich – the combination was tasty!
Baking sweet potatoes takes some time, so a time saving option was to prepare the sweet potato ahead of time and bake them for 20 minutes. Store the slices between sheets of parchment paper and then bake for another 5-10 minutes when you want to eat them. I have heard that you can also put sweet potato slices in a toaster and toast them that way — however, I don't have a toaster so I can't really try that option out.
Ingredients
1 large sweet potato, tubular in shape so that it is easy to slice
1 tablespoon of extra virgin olive oil
salt to taste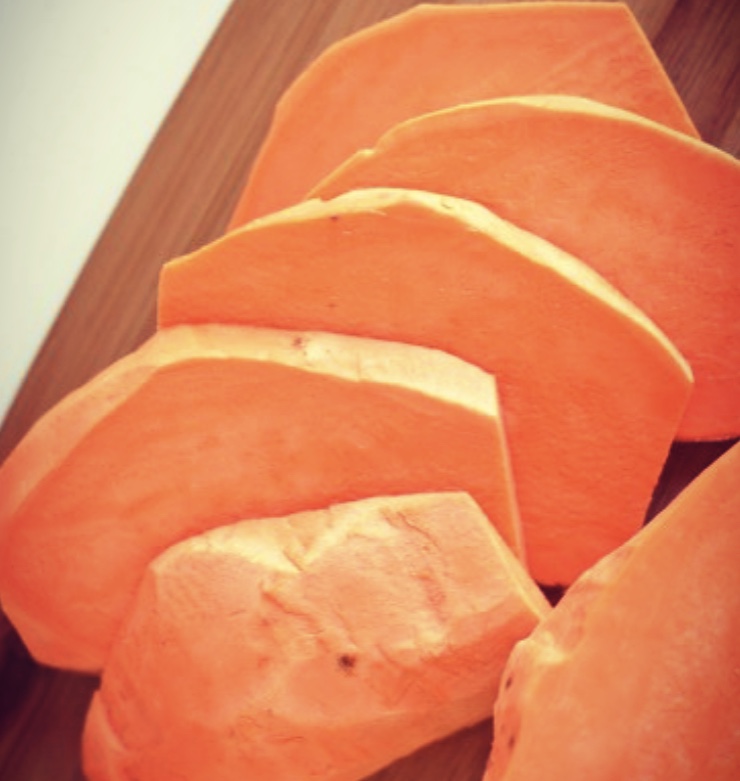 Method
Preheat the oven to 200 C.
Line a baking tray with parchment paper; lightly grease if needed.
Wash and peel the sweet potato. (Peeling is optional; you can use a potato scrubber instead.)
Chop off the ends and then slice the sweet potato lengthways into 1/2 inch slices.
Lightly brush each sweet potato slice (on both sides) with the olive oil. Layer on the baking tray and season with salt (if using).
Bake for 15 minutes. Turn each slice over and bake for another 10 minutes.
Either store in an airtight container or garnish with your favorite toppings and enjoy!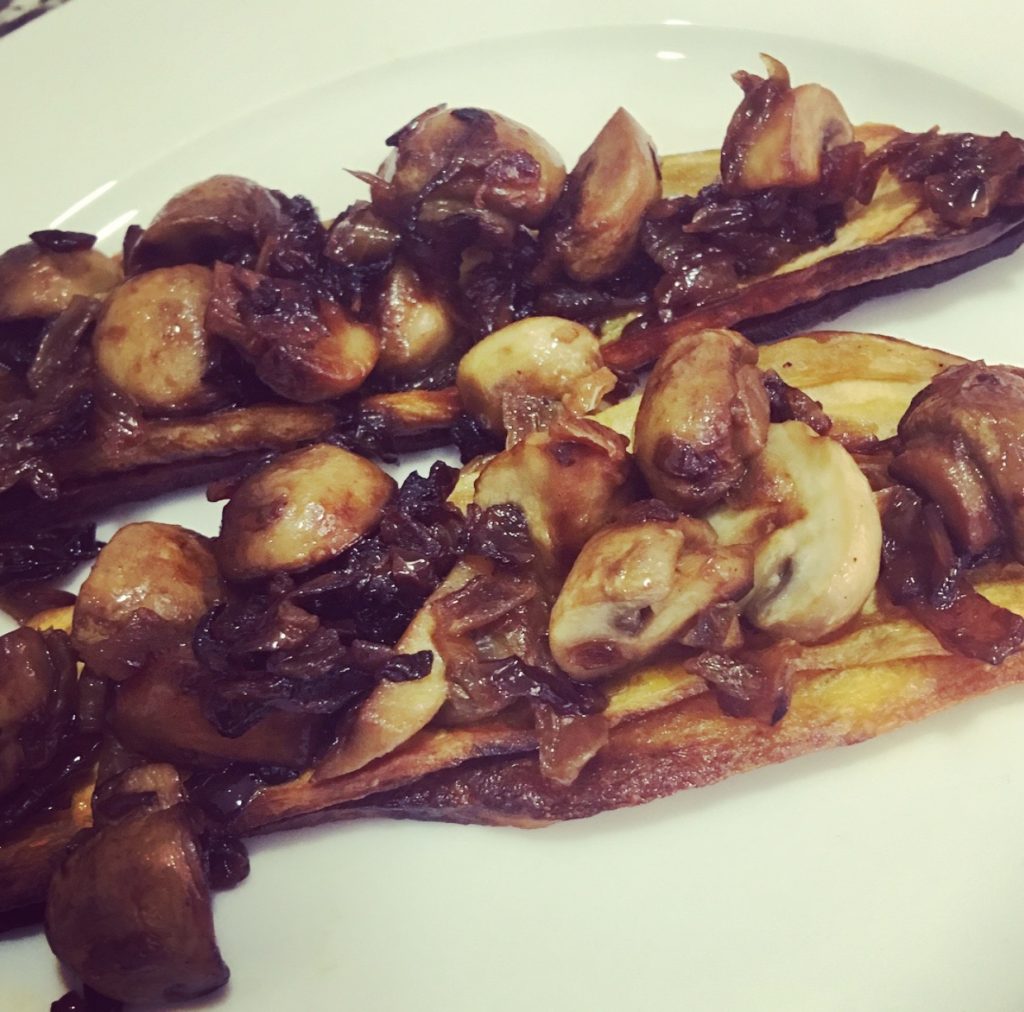 baked sweet potato toast with sautéed mushrooms and caramelized onions