I finally have a Vitamix!! I have been wanting one for ages — and now I finally have one in my kitchen!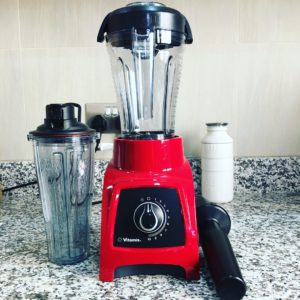 To test it out, I thought I would try one of Vitamix's own smoothies. I decided to go ahead with Glowing Green, even though the thought of drinking lettuce did make me pause for a moment.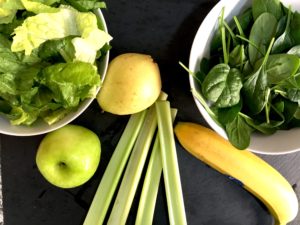 Nevertheless, I was too excited to think about it for long. I went to the grocery store and picked up the necessary ingredients (though I omitted the lemon and optional leaves) and got started!
It didn't take too long to prepare. I followed the instructions in terms of how to layer the ingredients and how to blend (water, greens, blend, fruits, blend). I was really surprised at how quiet the motor was. Even when I went up to Variable 8 it was not nearly as noisy as I was afraid it was going to be. Within a couple of minutes my Glowing Green smoothie was ready!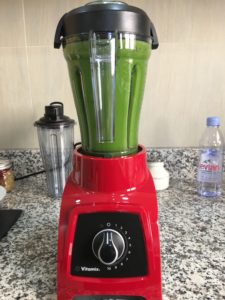 I'm glad I followed the layering directions, otherwise the ingredients wouldn't have fit!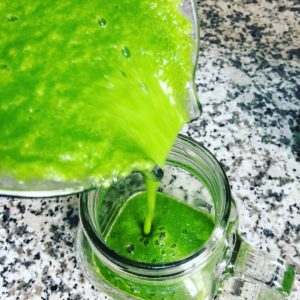 It was definitely glowing green!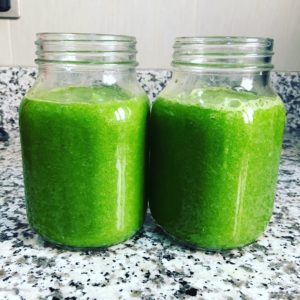 I liked the taste though I might have added another apple or pear for a bit more sweetness. The consistency was a bit thick – but that's probably my fault because I didn't adjust the quantities to make a smaller portion than the one on the website. I'll know for next time.