Not many people know that I was born in Kuwait. I lived there for most of my childhood years. My first long-term departure from Kuwait was in 1994 when I went off to the States for university. I returned almost 7 years later to teach at Kuwait University. In 2014 I moved to the UK for almost 4 years and now … once again, I was set to return to Kuwait.
The path back to Kuwait was not easy. You would think that having been born there and lived there for about 25 years (granted with some gaps in between) that there would be no trouble reentering the country and settling down … that definitely was not the case.
Unfortunately, the job I had lined up fell through because the administration decided that they only wanted Kuwaiti nationals for the job. It was a setback, but we were still hopeful that D's company would be able to sponsor me and get me a visa. With the assurance of a visa, we packed up our house and got ready to leave the UK … … not so fast.
Unfortunately, because of my nationality (Bangladeshi) getting an entry permit for me was not straightforward. Exactly what the hold up/problem was – nobody could tell. How long it would be before my papers came through, again – nobody could tell.
Long story short, while D arrived in Kuwait in August 2017, my papers were not finalized until December. It was a trying time for many reasons, but now … closely clutching my stamped passport in my hand, I boarded the plane to Kuwait.
I honestly did not think that I would ever return, particularly given that I knew it would be difficult (under any circumstances) to enter Kuwait as a Bangladeshi. I didn't really know how to feel about returning to Kuwait. In some ways it was my home. It was the country where I was born and where I lived for most of my life. My parents had lived in Kuwait for 40 years. It's where my brother was born and where we last lived and worked together. It was definitely emotional.
Just as I had left Kuwait in 2014 with a positive outlook towards the future, I was returning with the same mindset.
My journey to get here was quite an arduous one — so I wanted to chronicle the 24 hours leading up to my final arrival in Kuwait.
As soon as all my legal papers and permits were ready, I headed into the city to get my passport stamped with my entry visa — of course the previous day it had snowed so hard (one of the worst snowfalls in years) that the driveway was completely iced over and no taxis were available. That meant an early start and a precarious walk up an icy hill before dawn to make sure I caught an early train to head into the city.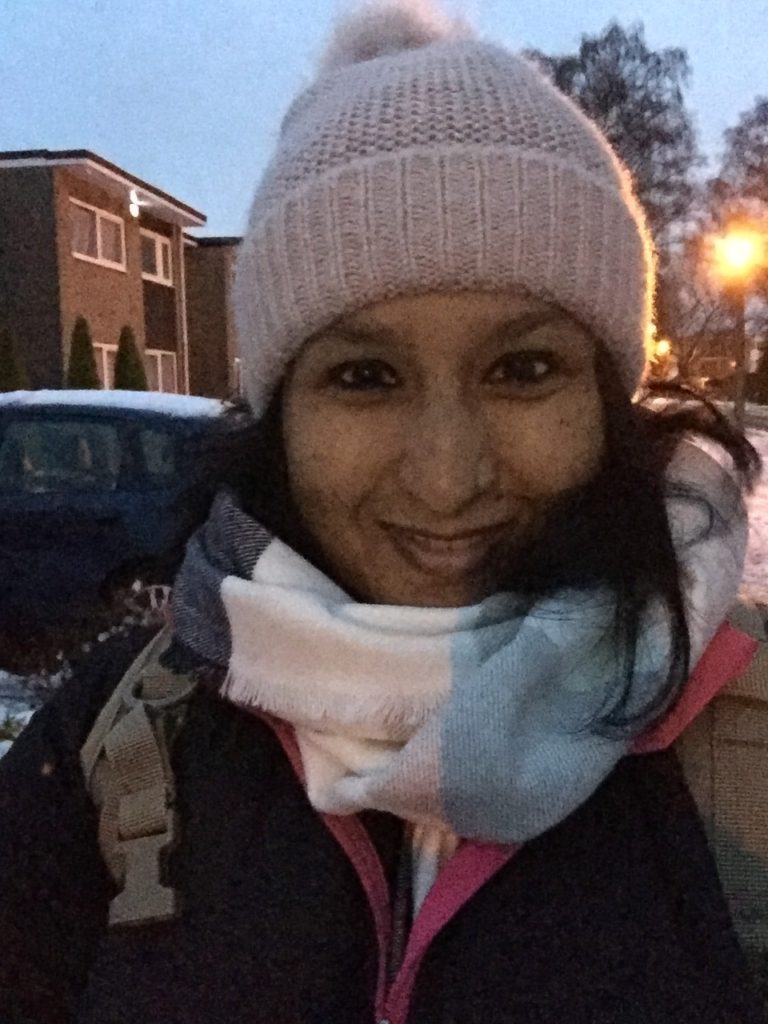 bundled up, I was up and out before dawn – slow and steady was the only way I was going to make it to the train station without any falls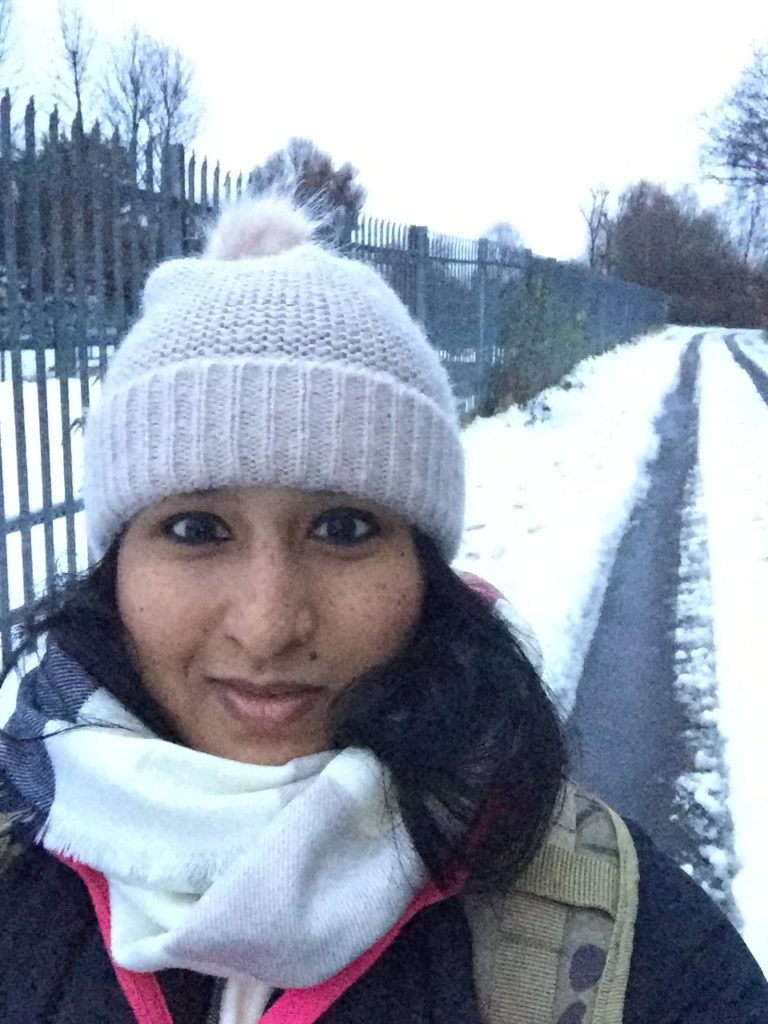 pretty much tiptoeing the whole way, I finally made it to the train station — happy to have achieved my goal of not falling on the way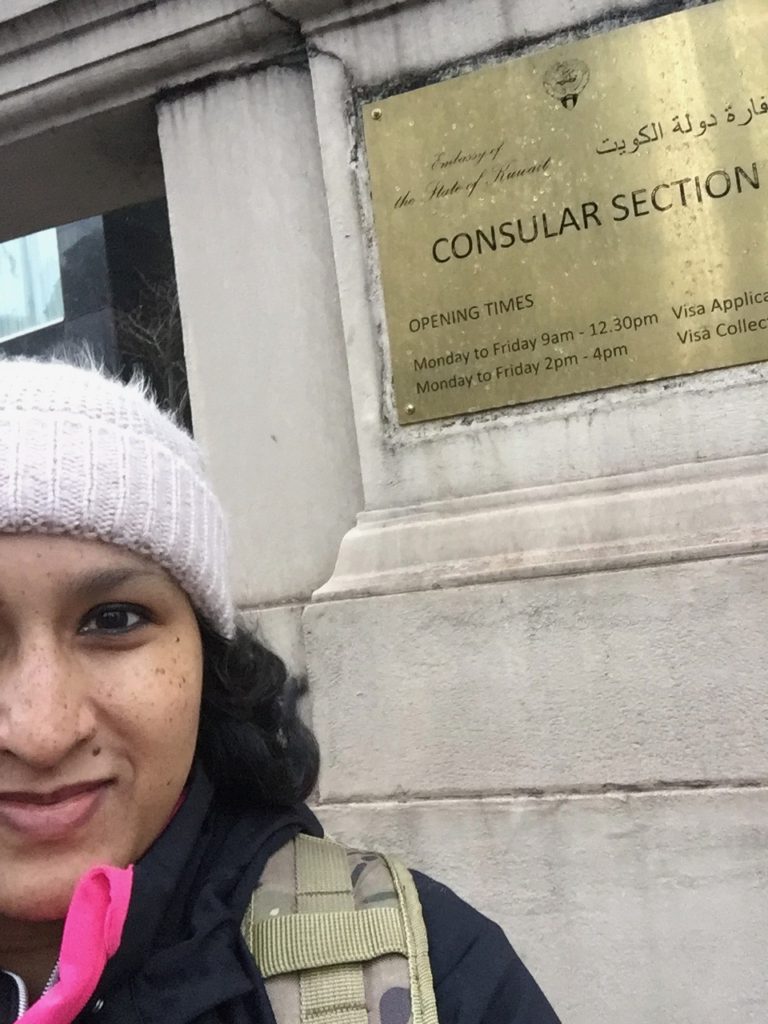 greeted by rain and blustery winds, weary and disheveled, I arrived at the consulate 
I anxiously wandered the city until it was finally time for me to head back to the embassy to collect my visa.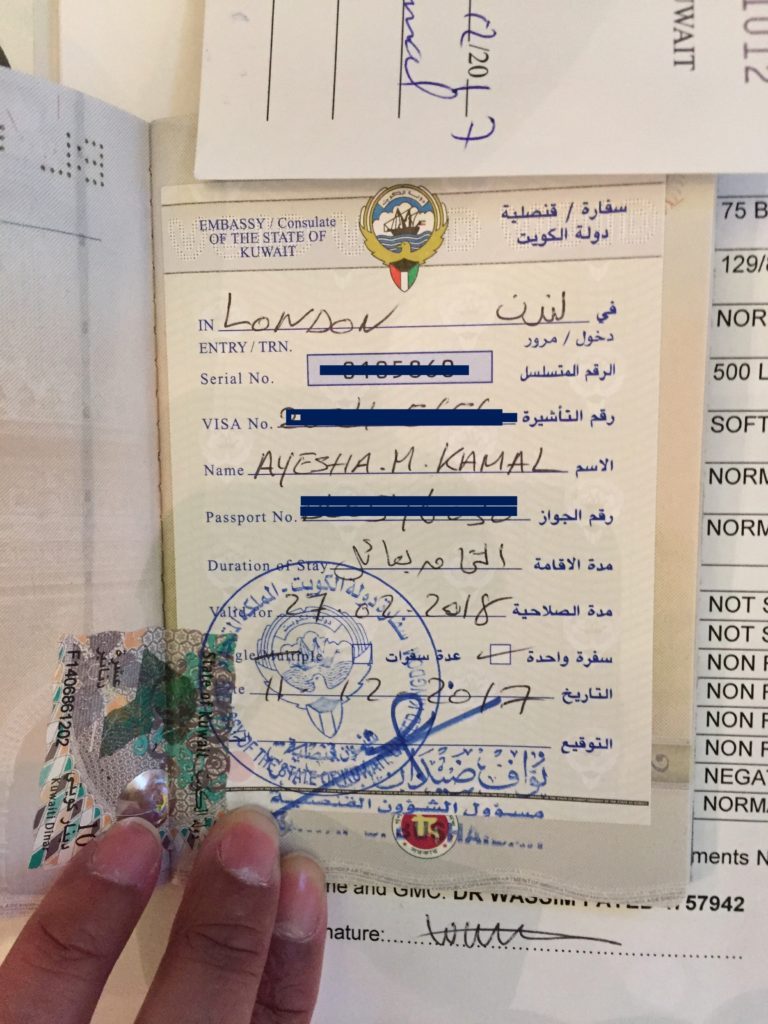 When I got it in my hand, I had to take a moment to collect myself. I was so emotional — this was actually happening.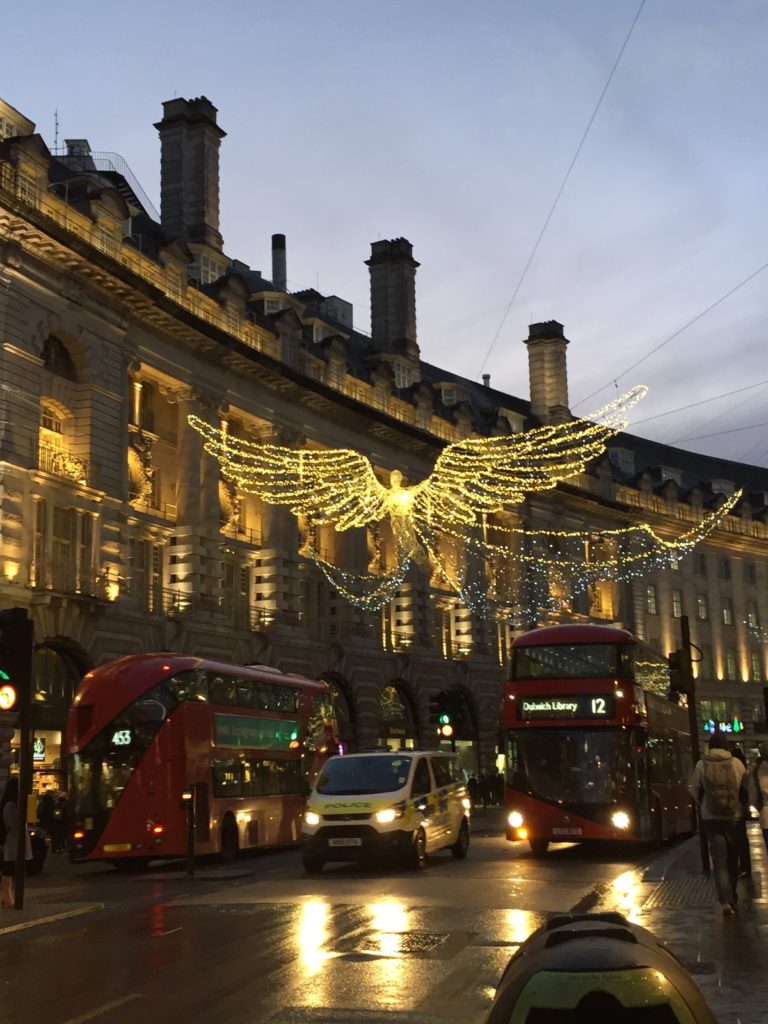 I lingered a bit in the city to take in the Christmas lights around London.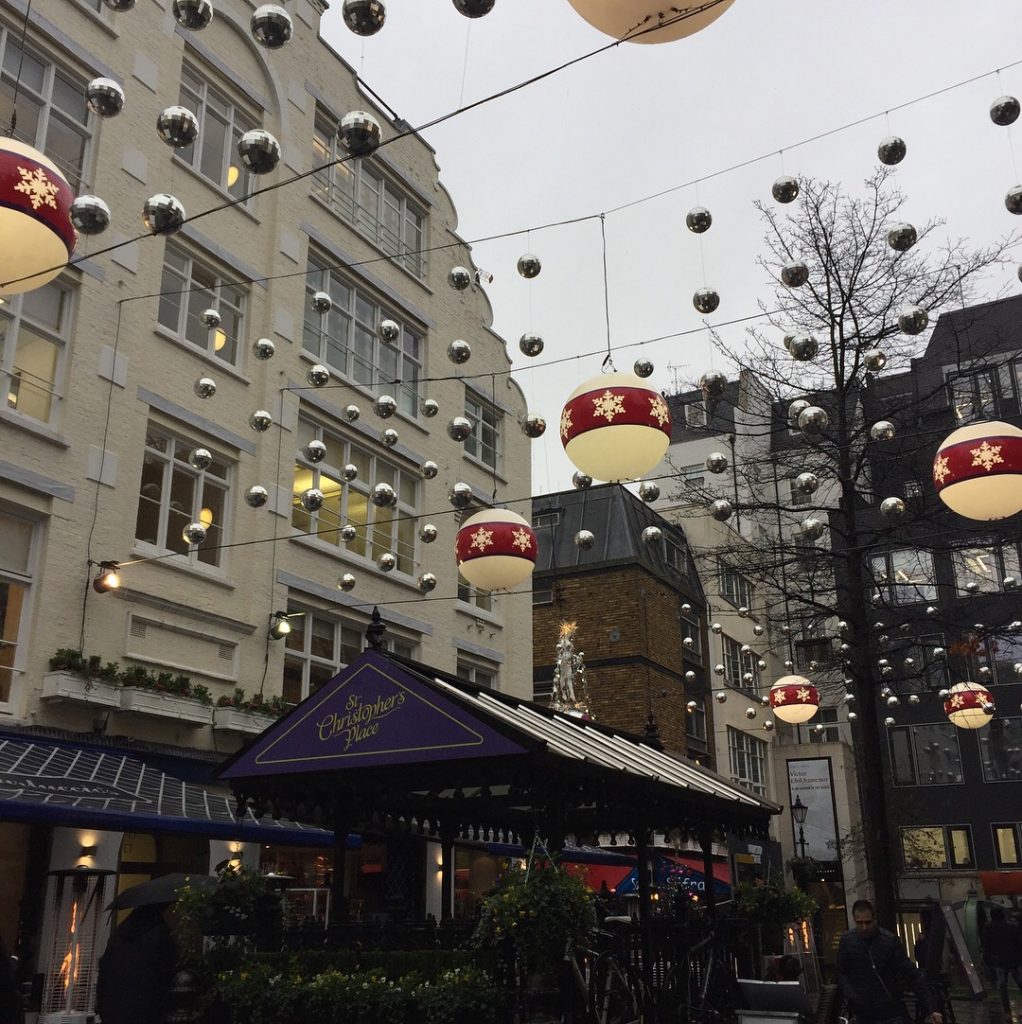 my final visit to St. Christopher's Place (for now)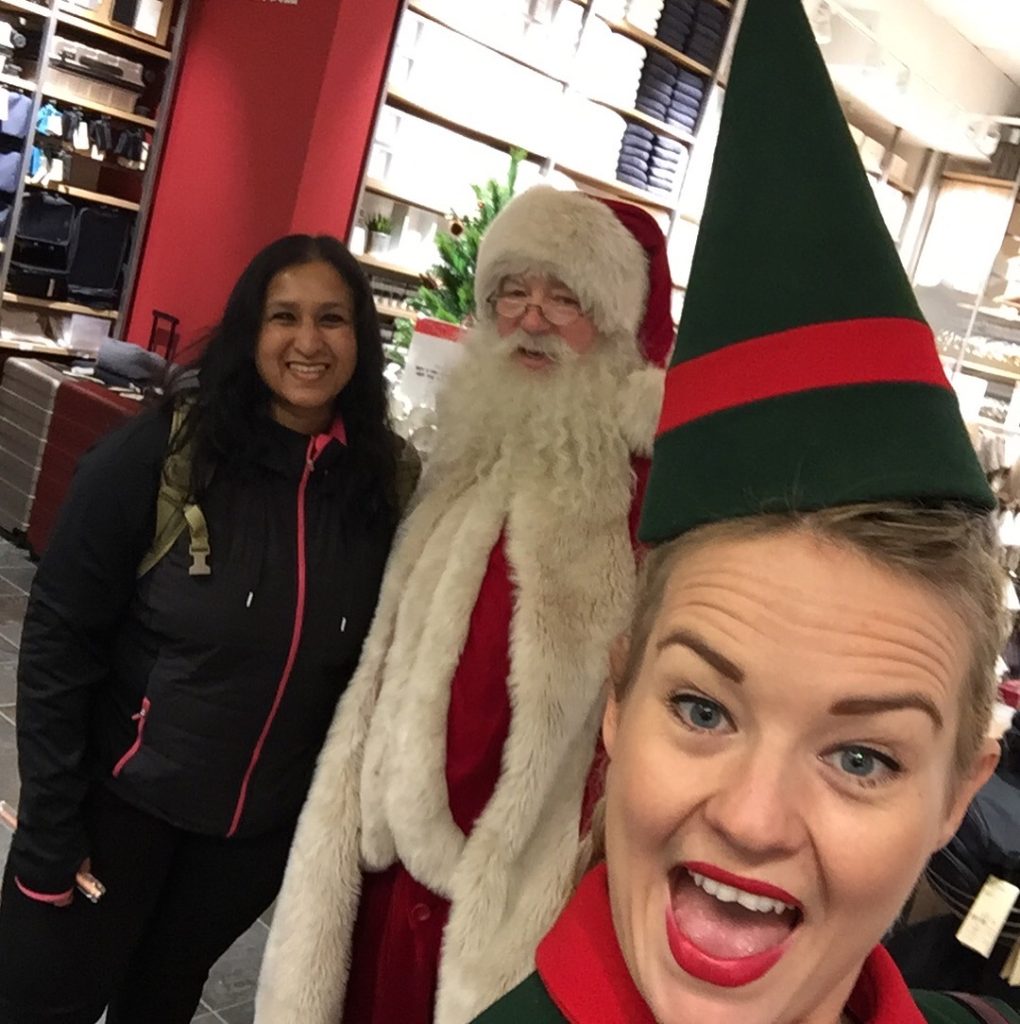 I even ran into Santa Clause!  
Then it was back home to pack up and get ready to leave. I had just over 24 hours to get ready for my flight. The ground was still covered with ice and driving conditions were precarious. Luckily I didn't have any pre-travel errands to run. All I needed to do was make it to the airport on time … and I did.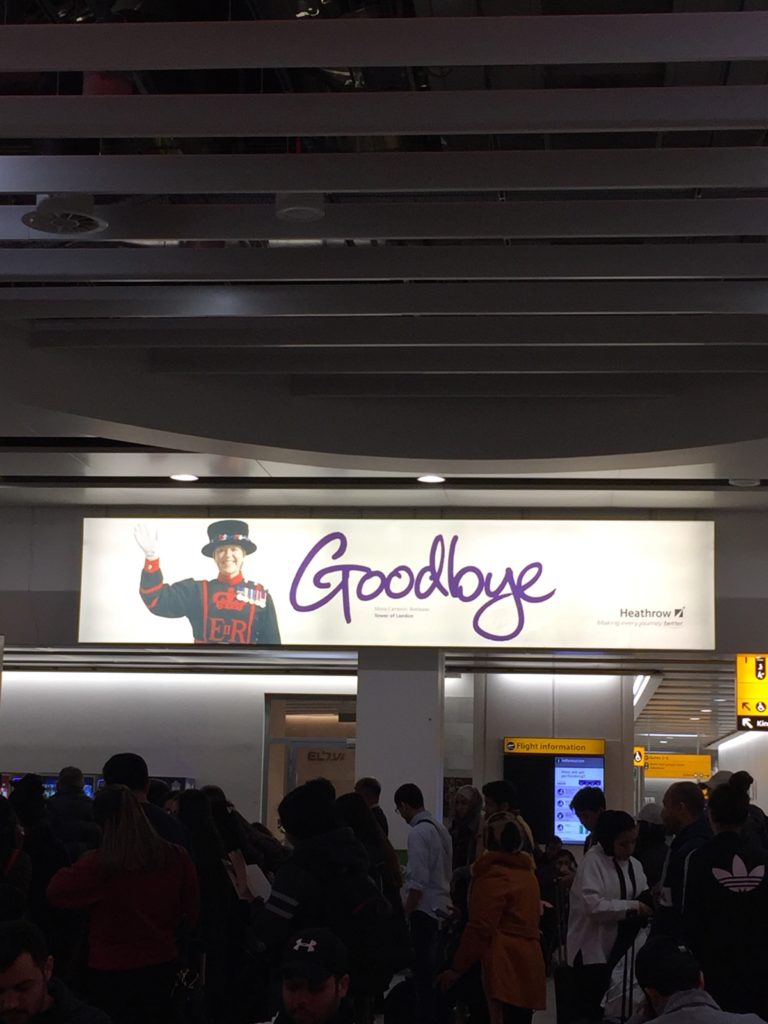 Farewell London — thanks for the memories.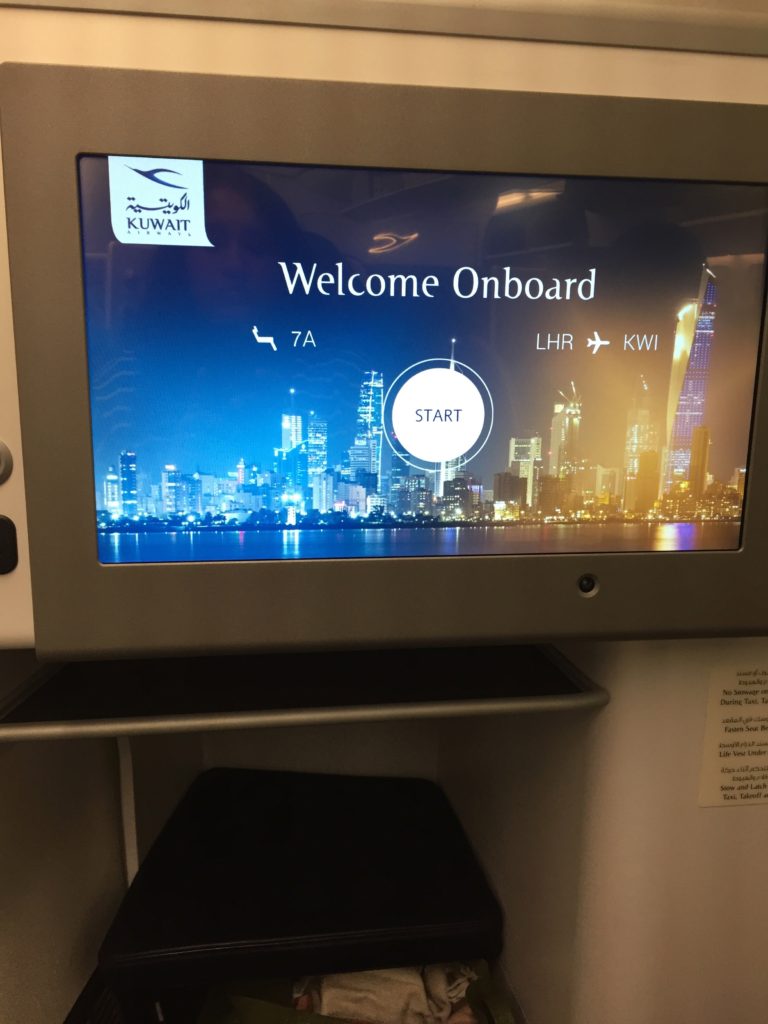 A surreal moment – LHR — KWI – was this really happening?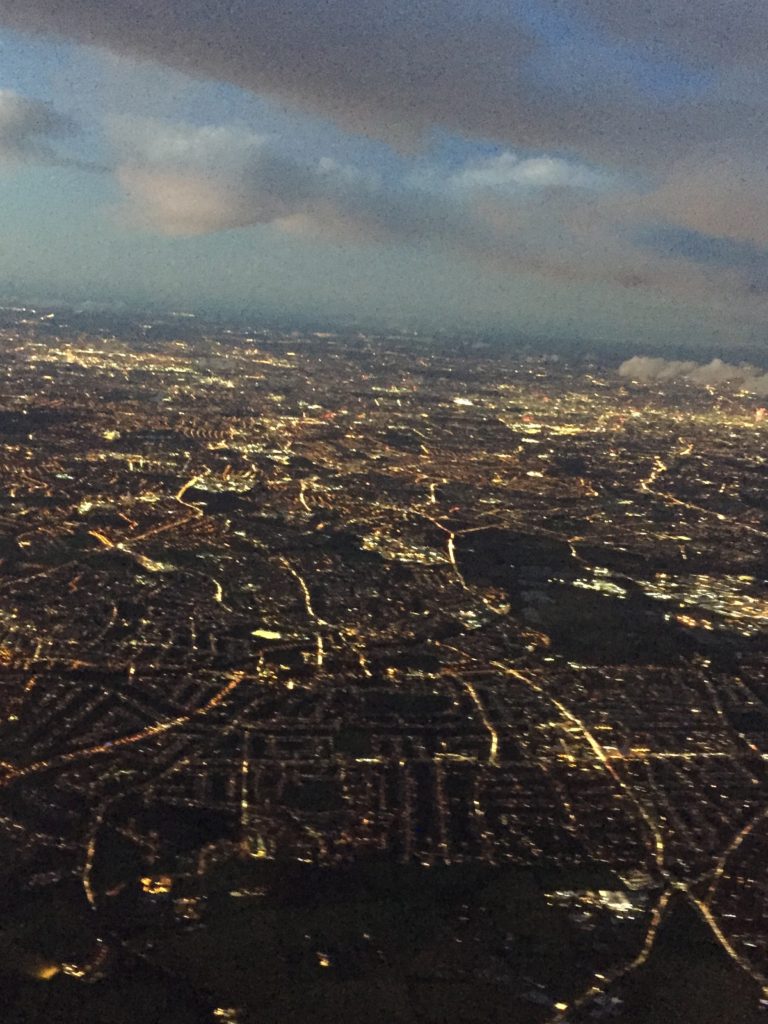 a final glimpse of London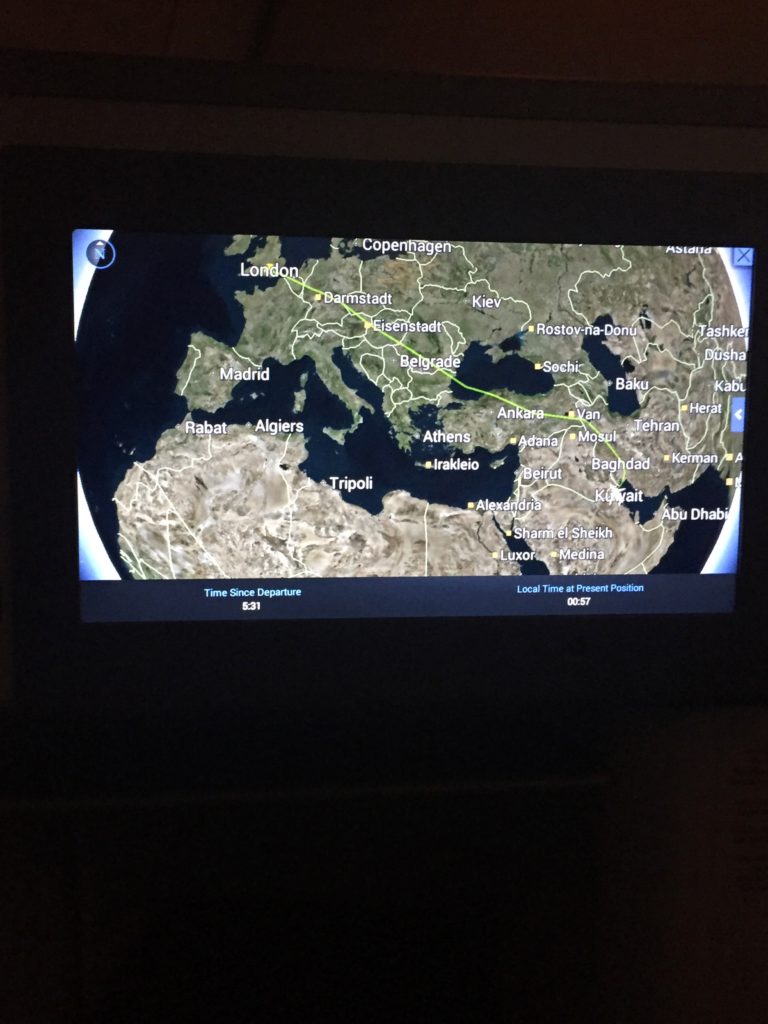 is this really happening?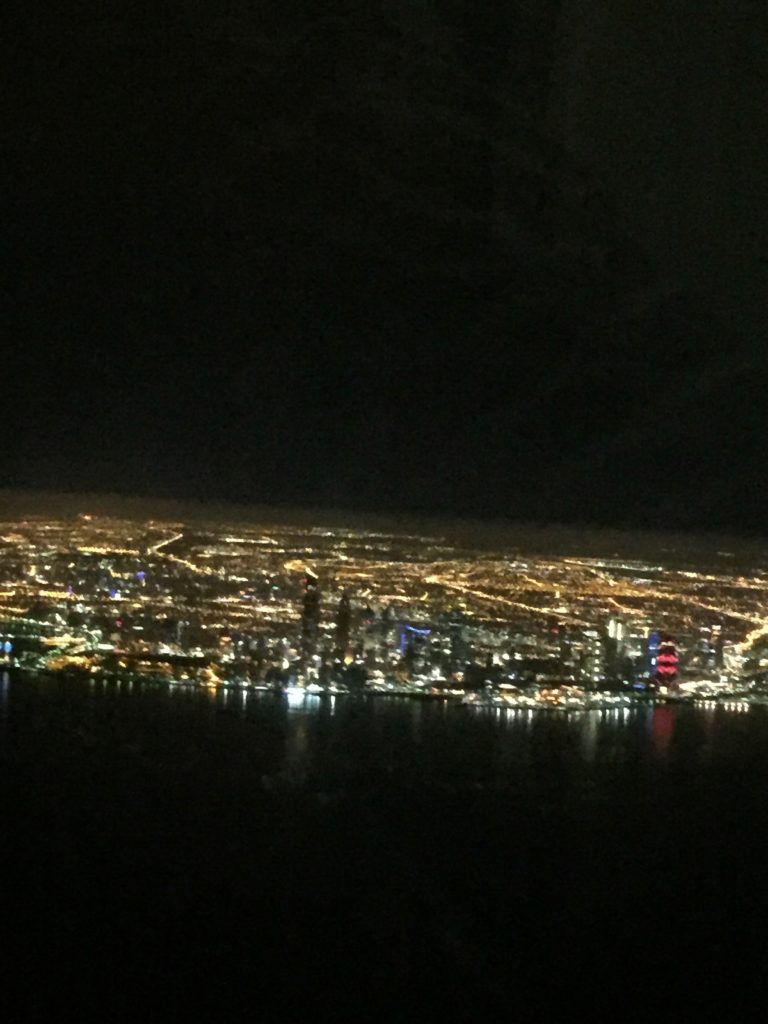 first hazy glimpse of Kuwait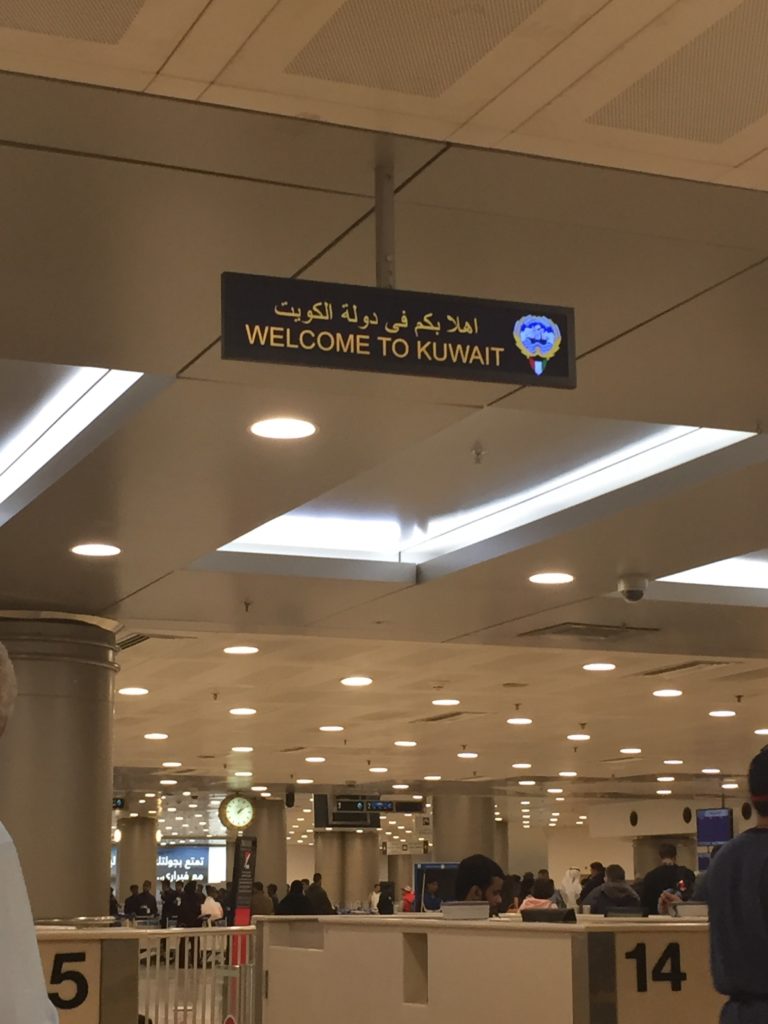 I can't believe I'm here.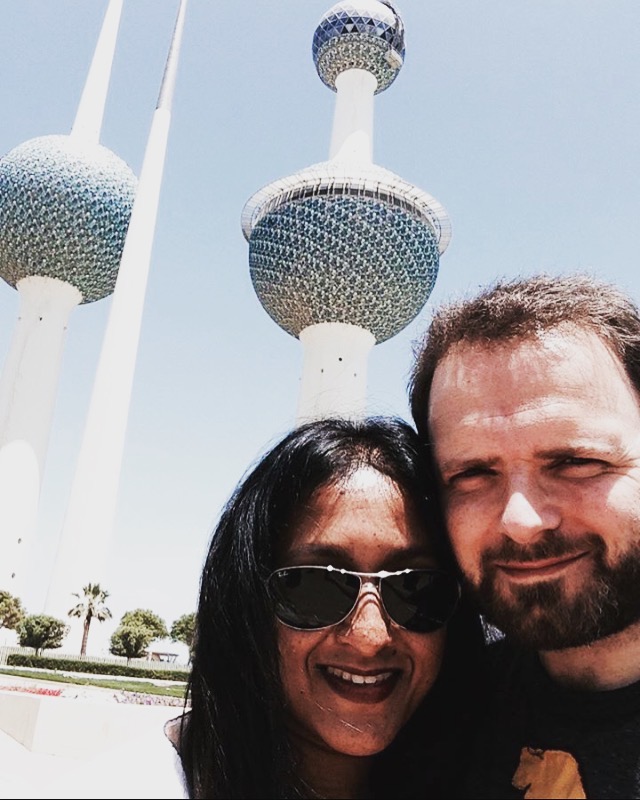 finally reunited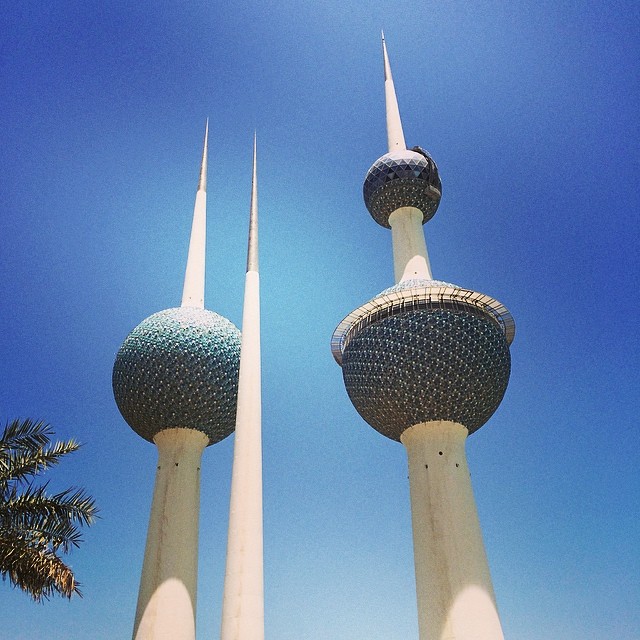 while it may take me some time to call Kuwait home again, for now all I can say is — I'm back