I've been struggling to write on my blog lately. I've been struggling to communicate in general. I still feel like keeping to myself most of the time. That being said, I am keeping active – not busy to just make the hours go by, but actually purposefully active, which has been a good thing.
It really is hard to describe what I've been going through as I still don't fully understand it. I think for a long time I was waiting for things to go back to the way they were before, but then today it hit me – it can't go back to the way it was before because everything is different.
EVERYTHING IS DIFFERENT.
My family is different. My home is different. My health is different.
In a sense everything that I knew before and everything that I practiced before – the way I ate, moved, thought, socialized – doesn't apply anymore because everything is different.
It is not possible to go back to the way things were. I now have to acknowledge and accept the way things are.
Since I cannot grasp making any long-terms plans at the moment, I'm setting my sights on short-term goals. Sometimes this means a daily goal and sometimes it's a goal for the week. I find that making these short-term plans helps me stay focused and gives me a bit of structure to my day.
The toughest part is for me to stay motivated/disciplined. Since I have nobody to answer to at the moment and nothing that is truly critical in my day, I can very easily stay in bed all day. It has been taking a great amount of discipline to make sure I stick to the routine that I have set for myself. I'm successful on most days, but there are also days when I struggle … a lot!
The one thing that I keep reminding myself of is that even though things in my life are different, it does not mean that I cannot use the things that I have learned from in the past to help me out. I know what I need to eat. I know how I need to workout. I know that I need to prioritize sleep and drinking water. These are all habits that I have practiced (primarily thanks to the Whole Life Challenge — next round starts on January 20, 2018. To join my team, follow this link.) In essence, even though it may feel like I am starting over, I'm not. It's not Day 1 again. It's a continuation of my journey during which there will be ups and downs.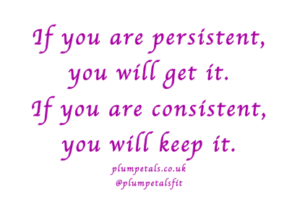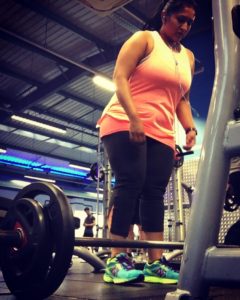 back at the bar