A lot has happened in my life since the end of the round of the Whole Life Challenge – and all of it has been stressful. For the first time in the 5 years that I've been doing the WLC, as soon as the challenge ended, I shut off. I barely logged on to any social media sites. I hardly communicated with anyone. I had a LOT of things to take care of and unfortunately self-care didn't even appear on that list.
I can feel the impact.
In terms of the Whole Life Challenge parameters, the things that I've neglected most have been exercise, mobility, and sleep. My food and water have still been quite good.
One of the things that I have realized is that I am not an emotional eater anymore. Rather I think the stress suppressed my appetite and overall, I knew that food was not going to bring me the happiness and peace of mind that was looking for. The solution was not – and never really was – in the fridge or pantry.
Battling emotional struggles is tough. When so much of living a healthy lifestyle is a mental battle, not being focused really messed with me on many levels – I knew what was happening, but I was too drained to do anything about it … and even though I didn't want to be unhealthy or neglect myself, I didn't feel motivated. I guess if I'm completely honest, I actually didn't care.
While things are still challenging for me, I'm working to get myself back to the place where I'm at least going to start trying again. I was governed by fear and anxiety for so many years of my life that it has been tough to see myself go 'backwards' … to go back to feelings of panic, loss of control, and depression.
Now I have to start again, but just like I found out with my recovery process after surgery, even though I have to rebuild a lot of what I have lost over these past few months, I am not starting from zero. I have a foundation. I have the knowledge. I just need to get the focus and discipline back so that I can get back to heading a healthy direction.
I believe in setting SMART goals, so with that in mind, these are my goals for the Whole Life Challenge:
(1) Increase my movement by walking a minimum of 10,000 steps 5 days a week and at least 7,500 steps on the other two days.
(2) Improve my core strength by doing 10 minutes of plank variations 4 times a week.
(3) Work towards reestablishing my emotional strength by engaging in active reflection, meditation, and positive connection with other people.
People often ask – Why are you doing the Whole Life Challenge again? Well, the thing is, my life is constantly evolving. I'm learning, growing, and experiencing new things all the time … therefore, even though the general parameters of the challenge have remained the same over the years, I have not. Since I am changing, my goals, focuses, and intentions are changing too. Having the challenge helps me adjust the changes in my life with the familiar structure of the WLC. There's always something to learn and there's definitely always improvement to be made.
The next round of the WLC begins on September 29, 2018 [this post has been updated]. Once again I'm Team Captain of the Worldwide Warriors and I'd love to have you as part of our international team! To learn more about the Whole Life Challenge, check out this post. To join the Worldwide Warriors, follow this link. If you've got any questions, please don't hesitate to get in touch!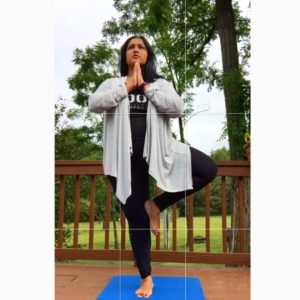 to join our team, follow this link