There are several elements of my recovery that have been challenging, but I think the hardest thing that I have done is drive to jiu-jitsu class even though I wasn't participating. Not only did it take the commitment of time (total driving time 1 hour to watch 45 minutes of class), but it also took a lot of discipline to just sit and watch even though I couldn't participate. Nevertheless, I went as many times as I could … and today when I went to class, it wasn't just to watch – it was to participate too!! I was SO  happy to be back on the mats with my teammates.
It was just me and 14 other guys on the mats this Friday night. I drilled with D as I knew he would be gentle with me and would ease me back into training. As happy as I was to be back, it definitely wasn't easy physically. I had to be very cautious with my movement – particularly since we were doing reverse triangles and other movements that require quite a bit of bending and adjusting – things that I can't do easily yet (particularly without pain). Nevertheless, I trained — and it was awesome!
I was quite tired and a bit achy after our 1 hour of drilling techniques so it was no problem for me to sit on the sidelines and watch the guys spar. Just a little bit longer and hopefully I'll rejoin them soon.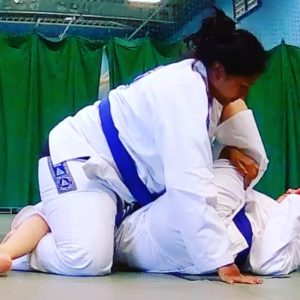 back to gi training as well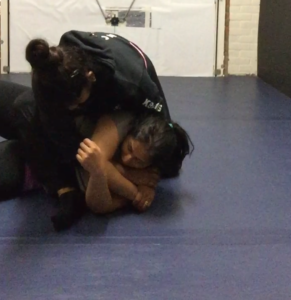 even back to teaching private lessons – yay!!