When a friend of mine invited me to a yoga retreat, I was intrigued. Although I was a bit hesitant traveling so soon after returning from the States, I thought that going away to a retreat would be a good way to embed some of the things I learned while in California and give myself some space and time to set up a plan for success.
I'm not an outdoors type of person, but even the drive to the retreat and the beautiful countryside was breathtaking. As I moved further away from the highways and streetlights and closer to open fields and narrow country lanes, I could already feel the buzz in my mind start to fade. I couldn't remember the last time I stepped away from my daily activities to take some time for myself to reflect and relax. This would be a welcome treat. As I pulled into the grounds of Charney Manor, I have to admit I hesitated just a little bit as I was led to my parking space in front of an open field with several sheep in front of me … I wondered, have I maybe gone a little too far? Would this be a little too country for me? Luckily, it was not an outdoor retreat!
The yoga retreat was so much more than I thought it would be. I envisioned basic yoga sessions in a peaceful setting. While there was definitely lots of yoga in a very peaceful setting, what I gained from my experience went so much more beyond that. The yoga we practiced was modified for all levels and it definitely felt good to stretch – particularly after my travels, and the jet lag, and just general achiness. Beyond the yoga, however, we focused a lot on perspective and how it has an impact on how we think which in turn has an impact on how we feel. The breathing wasn't just about deep inhales or exhales. It was about re-centering, about letting go, about finding inner peace. Our meditation and mindfulness sessions definitely left me with a lot to think about … I'm sure I'll be writing about the lessons I learned in the near future. In the meantime, below are some photos from my time at the retreat.
The stunning grounds of Charney Manor: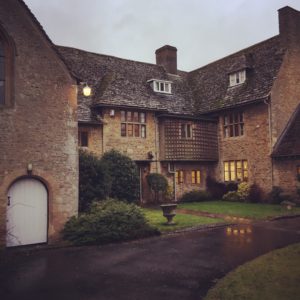 one of the manors in the estate
Our yoga sessions were held in this beautiful loft.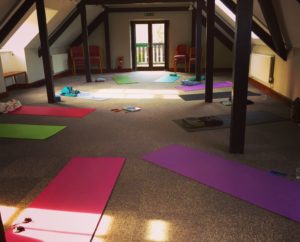 ready for our sun salutations
No matter where I go, I'm never too far from jiu-jitsu.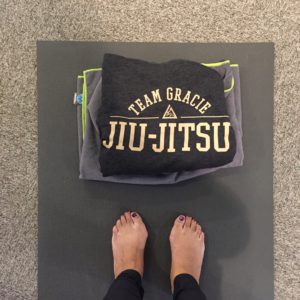 there was no mistaking which mat was mine
With a mixture of yoga, meditation, and relaxation sessions – as well as discussions of mindfulness and reflection – the retreat was the perfect opportunity to disconnect and just breathe.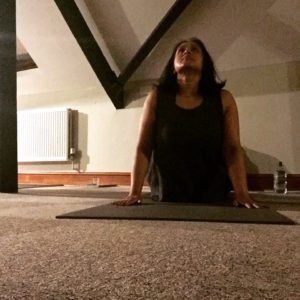 Modifying different yoga poses helped me work around my aches and pains and still enjoy the benefits of deep stretches.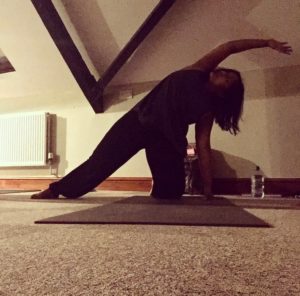 It hit me only after I was settled on my mat that I was surrounded by people I did not know. It felt kind of weird for a moment. Aside from the friend who had invited me, I didn't know anyone else. It was wonderful to leave the retreat having formed new friendships and feeling a renewed sense of self.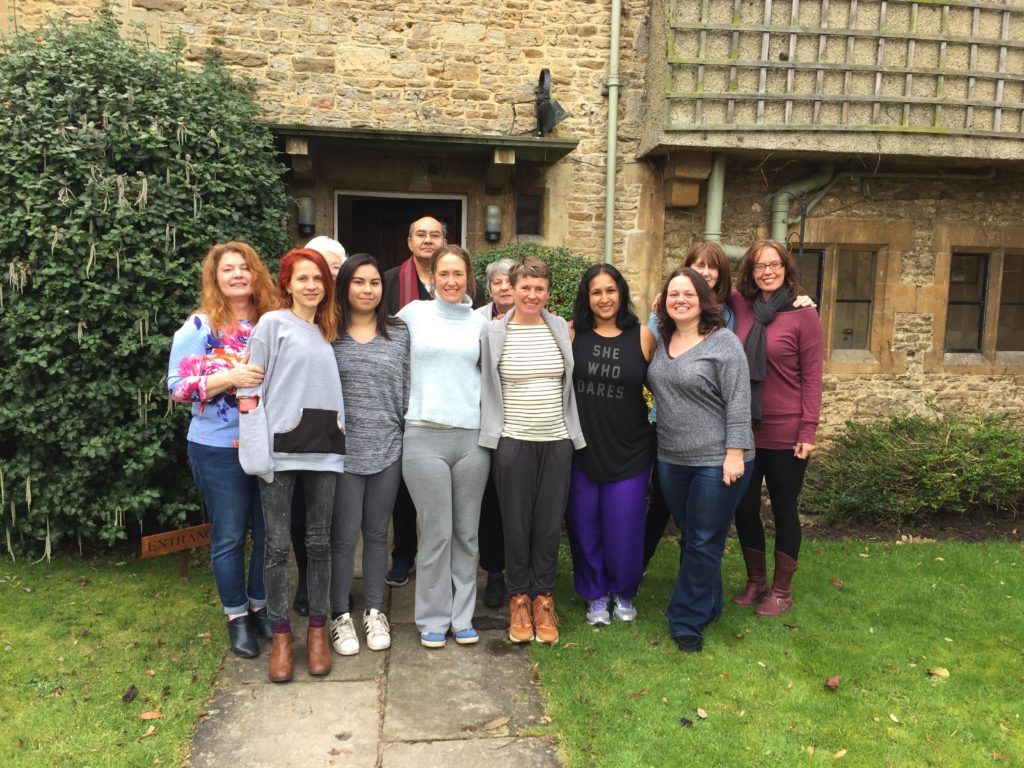 our yoga retreat group