I was fortunate enough to be able to go to the Gracie Academy headquarters in Torrance, CA again to participate in the Instructor Certification Program and to train. In one of my previous posts I mentioned how returning to the Academy felt like home. This time it felt even more so as we easily navigated our way from LAX to our hotel, where the receptionist remembered us from last year. There was no need for a map or GPS this time as we drove from the hotel to the Academy. It felt comfortable; even from day 1, it felt like a routine.
Despite massive lines at immigration and the car rental place, not to mention LA traffic, I made it to the Academy in time to jump in and help out with the Women Empowered class. I couldn't think of a better way to start my trip! I was on the mats, I was helping out, and I was reconnecting with friends who I hadn't seen in a year. It was a great beginning.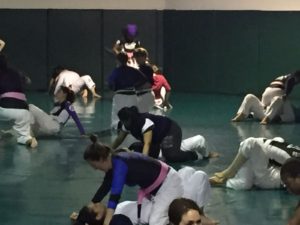 from LAX to the Academy – helping out during Women Empowered class
The ICP itself was a great learning experience as always. The teaching methodology and philosophy are amazing. I always feel incredibly fortunate to have had my teaching and jiu-jitsu paths cross. It has become more apparent to me how all my 'worlds' are connected.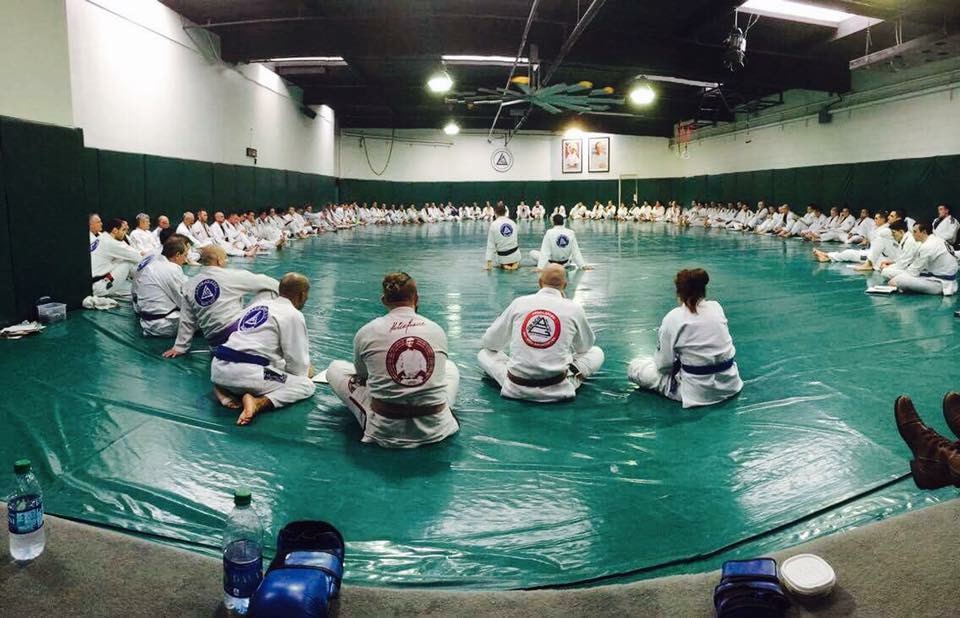 surrounded by knowledge
While I learned a lot at the Academy, the one thing that stuck out most to me was a discussion about the importance of pauses/control positions during our movement. Often it is when we rush to shift from one position to another that we are at risk of losing control and possibly ending up in a worse situation than when we started. Identifying the parts of your technique during which you can pause, maintain control, apply pressure, and calculate your next move are just as important – if not more – as the 'final' position/submission. It's a simple principle really, but one that I think is important to keep in mind. The concept reminds me of one of those popular sayings – don't focus on the destination so much that you miss the journey or miss the opportunities that are right in front of you. 
In jiu-jitsu we often discuss how it's not about executing the moves you want, but rather it's about being able to respond to the indicators that your partner is giving you. Instead of expending energy (on many different levels) trying to go after something that is unavailable to you, if you learn to be flexible and adaptable to the situation at hand, it will be lot more efficient – also on many different levels.
In any case, as always, my trip to the Academy gave me a lot to think about. Overall, I had a brilliant time even though I wasn't at my physical best. Not feeling 100% really weighed down on me. It affected my performance on the mats and that of course always has a psychological impact. I felt like I traveled all that way and couldn't take full advantage of it. Still, I've been dealing with this for the past year and I'm getting better at moving forward and making the best of everything … and as I said, overall, I had a brilliant time. Here are a few pictures from this trip: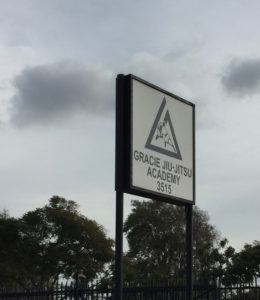 the iconic sign – jiu-jitsu heaven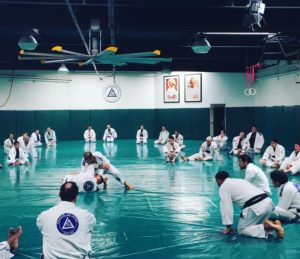 always listening, always learning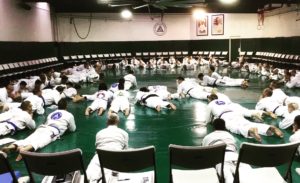 stretching with Ryron before an ICP session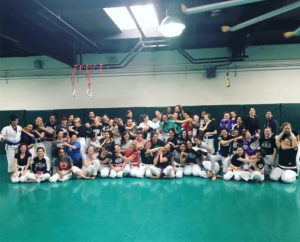 fabulous Women Empowered classes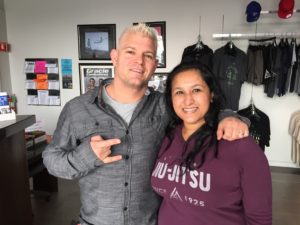 catching up and rolling with Billy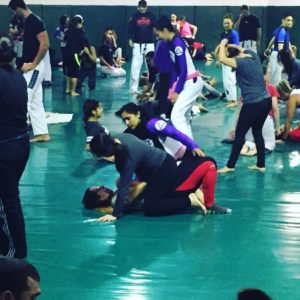 helping out during the Women's Self-Defense seminar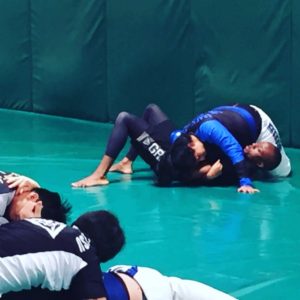 sparring with Ty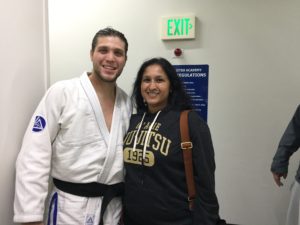 catching up with Brian Ortega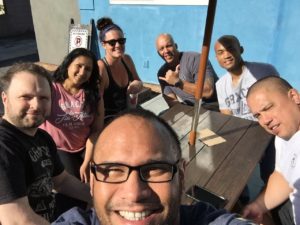 reuniting with friends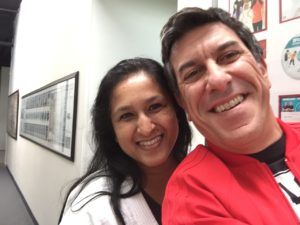 hanging out with Manlio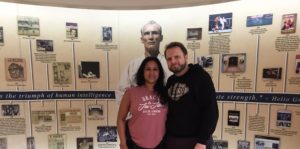 training at the Beverly Hills Academy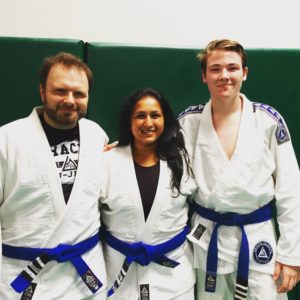 sharing mat time with Zac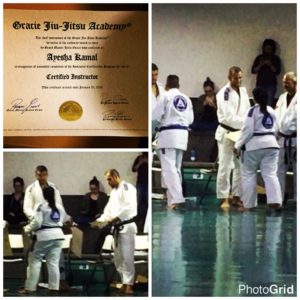 receiving my official teaching certification certificate from Rener and Ryron