Tonight, after a great jiu-jitsu seminar given by Jordan Collins, I was awarded my Gracie Jiu-Jitsu Instructor Bars. It was a thrilling moment for me. I was first called up to be awarded my official Blue Belt Stripe 1 (which is only awarded to those who complete a very specific technical stripe test). After awarding me the stripe, Jordan told me to stay in front of the group. I thought he was just going to make an announcement — but then I was surprised with the award of my instructor bars.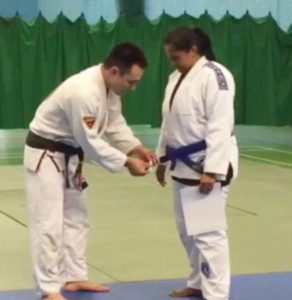 To say that I was thrilled is an understatement. Deciding to train jiu-jitsu was one of the best decisions I have ever made. It truly has changed me – inside and out. Taking it a step further and going to the Gracie Academy Headquarters in Torrance, CA to participate in the Instructor Certification Program was the next best decision I have ever taken. It has given me an opportunity that I never really even thought imaginable.
There are many critics out there who look at the color of your belt and think that anyone less than a black belt has no business teaching jiu-jitsu. I can understand where they're coming from, but just like so many aspects of training a martial art — it's not about the belt. Besides, just because somebody is a Black Belt jiu-jitsu practitioner does not mean they are a Black Belt in teaching.
When I first passed my instructor certification, I had to really think what it meant to me to be teaching jiu-jitsu, particularly as a Blue Belt. I share my thoughts about this in an earlier blog post.  My commitment to being the most dedicated student on the mat so that I can give my very best to my students continues. From teaching kids to adults — there's no place I'd rather be.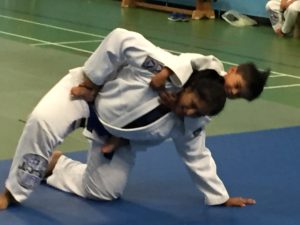 Teaching our Little Champs about hooks through playing Crazy Horse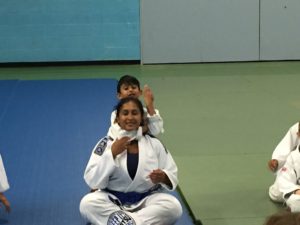 Teaching our Jr Grapplers the Rear Naked Choke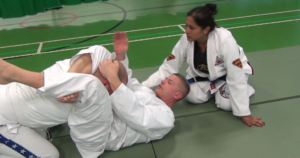 Personalized attention for Combatives students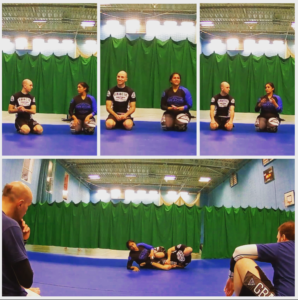 Team Teaching Master Cycle Class with Fabrizio – my first teaching partner on the mats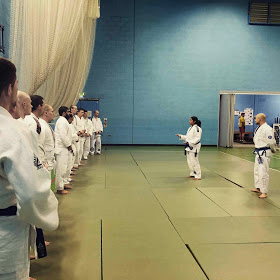 Thank you Ben Tippen for your support and for having me be part of the Watford Gracie Jiu-Jitsu family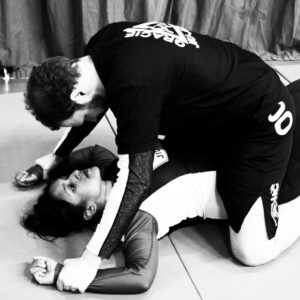 most of all — thank you Daniel for encouraging me and giving me the opportunity to pursue this dream — and of course for being the perfect Women Empowered bad guy xx