A recipe mishap led to the discovery of this lovely concoction. Three basic ingredients, 1 hour in the fridge, and voila, chocolate! A bit of adventure with different flavor and texture combinations plus some fun chocolate silicone molds = lots of fun 🙂 Enjoy!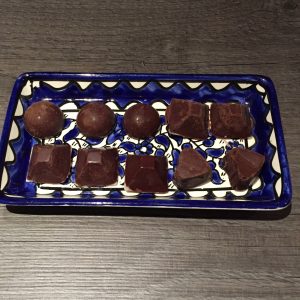 Ingredients:
3/4 cup extra virgin coconut oil
1/2 cup raw cacao powder
1/3 cup date paste
1 teaspoon vanilla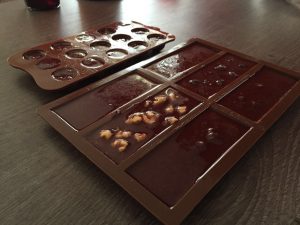 Directions: 
Melt the coconut oil in a saucepan.
Stir in the vanilla, cacao powder and dates until smooth. If the dates are still a bit firm or lumpy you can use an immersion blender.
Pour into a chocolate mold.
Refrigerate for 1 hour. Pop out of the molds and enjoy!
I haven't been too adventurous with my combinations, but I have tried adding chopped nuts and raisins. You can alter the proportion of dates and cacao powder to make it sweeter or more bitter depending on your taste.
I had a lot of fun using my chocolate bar mold. Wrapping the bars in aluminum foil gave them quite an authentic look 🙂 I also poured some out into a plain sheet. Once that chocolate had set, I chopped up the bits and added them to my baking. Now you can add some healthy chocolate chips to your healthy baking!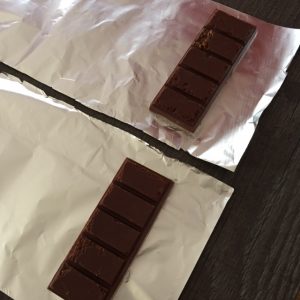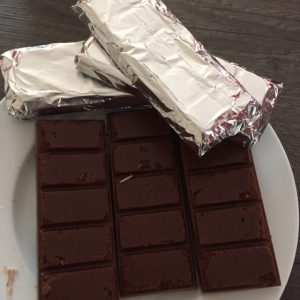 Have fun experimenting and do leave a comment below with your success stories!