This is one of my favorite homemade curries. I used coconut milk for the broth and just added some of my favorite vegetables. It doesn't take long to prepare and it reheats well. I've tried the curry broth and shrimp combination with various vegetables. Choose your favorites and enjoy!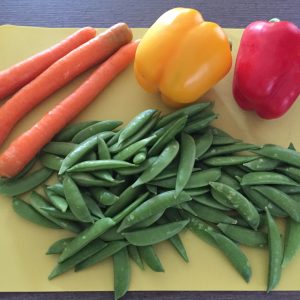 Ingredients:
1 red bell pepper, sliced
1 yellow bell pepper, sliced
2 carrots, peeled and cut in strips
1 1/2 cups sugar snap peas
1 tablespoon curry powder
salt to taste
1 tablespoon red chili flakes (optional, but great for a bit of a kick)
500 mL coconut milk
500 g shrimp, peeled, deveined, and cleaned
1 heaping tablespoon dried Thai spices (a mixture of powdered/flaked onion, garlic, coriander, chili, ginger, basil, and purple basil)
2 kaffir lime leaves
1 lemongrass stalk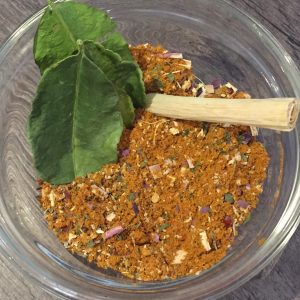 Directions:
Empty the coconut milk in a saucepan.
Add the chopped vegetables. Cook over medium heat for 10 minutes. [Cooking time may vary depending on vegetables used.]
Add the spices, kaffir lime leaves, and lemon grass. Stir into coconut milk.
Add the shrimp. Cook for a further 15-20 minutes.
Enjoy!