Whether you're stepping into a room to defend your thesis, presenting a proposal in front of your company's board members, or aiming to eat healthy, preparation truly is the secret to success.
You know the saying, 'You have to spend money to make money,'? Well, I think the underlying premise of that statement can be applied to time invested in preparation as well.
You've got to spend time preparing now to save time (stress/worry) later.
I don't know about you, but I can definitely spend hours and hours in the preparation stage of a project. [I write more about this in my blog post: Reining it in.] As good as it is to prepare, you've got to work to find a balance between preparing and actually doing. There's no point having the perfect plan in place but not having the time, energy, or resources to actually implement it. Finding that balance is really important. It may take some trial and error … the important thing is to keep trying. Besides, it's not about being perfect …
For me, preparation for the Whole Life Challenge comes in 3 phases — preparing my mind, preparing my kitchen, and preparing my friends.
Prepare Your Mind
For me, the first thing I need to prepare is my mind. I recently wrote a blog post about having a positive attitude. Having the right attitude is the foundation for me. Signing up for a challenge means that I'm in challenge mode. I've obviously chosen to do the challenge for a reason; therefore, I need to follow the parameters as closely as possible. A big step in my mental preparation also has to do with accepting the fact that things do not always go according to plan. For example, the upcoming round of the Whole Life Challenge will begin on May 7th, 2016. However, I will be traveling that weekend. Traveling means that I will be out of my comfort zone in terms of food/food prep for 48 hours. I will be with a group of other people. I will not have access to a kitchen. I don't know where/when I'll be eating — that's a whole lot of unknowns for the start of the challenge. Is it ideal? No. However, I'll be traveling to another city because one of my favorite jiu-jitsu mentors, Ryron Gracie, is flying in from the States to teach 4 seminars. The good thing is that it will be a weekend full of jiu-jitsu. I'll definitely get my water, exercise, and mobilization in. As for the other components of the challenge? Well, I'll just have to do the best that I can.
For me, it's always been important to start Day 1 off with a perfect score. I felt like that would set the tone for the rest of my challenge and force me to get in the game right away. Perhaps it's good that I'll start this round of the challenge completely out of my comfort zone. No matter what, my 2 aims will be to make the best choices possible for my overall health and to end each day with no regrets (I'll be posting about this tomorrow).
What would you do to mentally prepare for the challenge?
Prepare Your Meals
When it comes to the Whole Life Challenge, taking the time to plan my menu for the week, grocery shop accordingly, and then prepare my food is what takes most of my attention. Although there are several other components to the challenge, this is the most time-consuming one. For me, the key is to keep my meals simple, to eat pretty much the same thing each day on a weekly basis, and of course to be organized. You can read more about my tips on meal planning in my blog post: Building the Habits – Part 2 (with links to recipes and a basic grocery list).
What's the biggest struggle you face when dealing with food/meal prep on the WLC?
Prepare Your Friends
If you've done the challenge before, you have probably already established your good habits and found your groove. However, no matter how well prepared you may be, when it comes to dealing with friends, office parties, and social events, it becomes even more of a challenge. Here's the thing, trying to explain to your family and friends that you are doing a challenge and trying to resist their temptations of 'one won't matter' is tough. You've got to be strong. You've got to stick to your guns. You have to be firm (and polite) with your explanations. It's not easy, and it's definitely taken me quite a bit of practice to get the hang of it, but I can manage it a lot better now. Read through this post of mine that talks about how to deal with friends/family/social occasions. It also has a few links to posts I've written about answering questions/replying to critical comments about your participation in the WLC. I hope they help! Blog post: Building the Habits – Part 3 (with links on how to deal with social events/critical comments from friends).
What's the biggest obstacle you've faced when it comes to dealing with other people/social events while being on the challenge?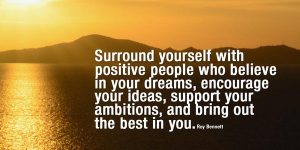 Here are a few links to posts I wrote on preparing for the Whole Life Challenge:
Getting Ready – A Basic Shopping List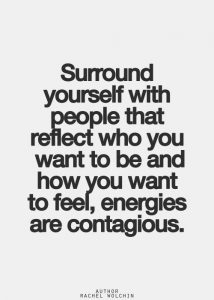 The next round of the Whole Life Challenge begins on September 16th, 2017 — to join my team, the Worldwide Warriors, register via this link: http://www.whole.lc/wlc1709/pt/warriors.