I wasn't sure what to expect when I first did the Whole Life Challenge. It just looked like a whole bunch of rules that I had to follow. It seemed like a whole lot of sacrifice — but instead of focusing on potential pitfalls, I went in head first. I told myself – If I was doing to do the challenge, then I would really go for it. No excuses. No hesitations. I was all in. With no local team members and just my name on a screen alongside a bunch of unfamiliar names, I did my first WLC at the Performance level. The drastic change in my diet led to drastic results, but more than the weight loss, what I was most happy about was the fact that I was actually able to start and finish an 8-week challenge. To me, that was my biggest accomplishment.
Starting something is easy.
Sticking to it — now that's the real challenge.
The key – having the right attitude.
My attitude and approach to the WLC has differed each time I've done it; this is mainly because my circumstances during each challenge was different.
During my first challenge, my attitude was about complete focus and determination. I was going to do it, and I was going to do it well.
During my fifth challenge, my attitude was about just trying to stay afloat. I just wanted to survive the challenge without any major pitfalls.
During my eighth challenge, my attitude was about finding a way to be happy with my choices. I wasn't focused on the score at all. I just wanted to end each day with no regrets.
Regardless of what my specific mindset was for each challenge, the one thing that I focused on the most was: having a positive attitude.
Learning how to stay positive took time and practice. However, it's one of the most important skills that I developed through this challenge. It's something that I still work on on a daily basis, and in the long-term, I think it's the one thing that will make the biggest difference in my life as a whole.
I started my first WLC with the attitude that I was going to rock this challenge.
I ended my first WLC saying – Wow! I really rocked that challenge!
The high I got off that sense of accomplishment stays with me even today.
It's that high that I tap into when I step into the CrossFit box and I see a killer WOD and I think — I am absolutely going to do this! I tap into it when I step on the jiu-jitsu mats and see that I'm the only girl there among several bigger, stronger men and I think to myself — I can totally take them on! It's the same energy I had to tap into when I was learning how to drive on the 'other' side of the road here in England. I've used that sense of accomplishment to fuel many tasks in all areas of my life.
Is it easy? Not at all! I struggle with doubt more often than I'd like to. I still second guess myself and need to take a lot of time calming my nerves and stepping up to the plate to face my challenges. While doing the WLC did not leave me with super human strength and a super fit body, it did start me off in that direction. More importantly, being able to successfully complete the challenge (now a number of times) has given me the hope I need to push through. Going through the 8-week challenge has given me the experience of forge forward despite struggles, doubts, and hesitations. It has given me the opportunity to say to myself, 'It's going to be tough, but I'm tough enough to face the challenge. It may not be perfect, but I'll give it my best effort.' [Read my blog post: It's Not About Being Perfect]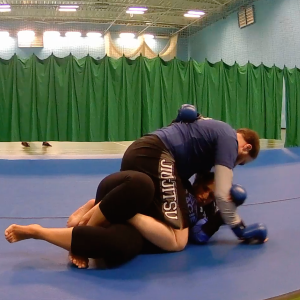 one thing jiu-jitsu has taught me — even when you're being crushed, you have to dig deep and fight to survive
So, here are a few positive statements I'd like to share with you:
Well done for taking on a challenge! Simply deciding that you want to try and make a change is a huge step. Taking that first step towards self-improvement and bettering your life in any way is fantastic!
The idea of an 8-week challenge may seem like a daunting task. Don't worry, you're not in this alone! I did the challenge on my own several times [you can read my posts Solo vs. Team & Flying Solo] and it was a challenge. That's why I created my own team so that I could provide as much support as possible to those who need it — you can sign up for my team for the May 2017 WLC via this link]. Even if you don't have anyone around you who is doing the challenge, know that you will be part of a larger movement that thousands of people around the world are doing at the same time as well. You are definitely not alone!
If you feel like an 8-week commitment is too long, remember that you are investing in yourself. Besides, an 8-week investment to long-term improvements in your health and lifestyle in the grand scheme of things isn't a long time at all? The 8-week time period will pass anyway — you might as well use the time to take on the challenge! Earlier this month, Andy Petranek wrote a great article explaining why the WLC is 8 weeks long. If you haven't read it, do take the time to do so – it's a great article.
Instead of looking at the nutritional guidelines as a long list of foods you can't have, approach the challenge looking at all the the things you CAN have. Focus on all the natural goodness you will be ingesting instead of eating some combination of thiamine mononitrate + yellow 60.
Remember, you are worth the time and effort. Embarking on this challenge means that you will need to take the time to read ingredients on food packages, to prepare your weekly meals, and to set aside 20 minutes each day to workout & mobilize. This might seem like a lot, but the investment of time and effort is going into the most important project ever — YOU. When you feel happier and healthier, the positivity that emanates from you will spread. I promise you, it will.
So, as you approach the start of the challenge – stay positive. It's called a challenge for a reason – it's not meant to be easy. You have it in you to get through this — and you've got the rest of the Whole Life Challenge entourage to cheer you on in the process!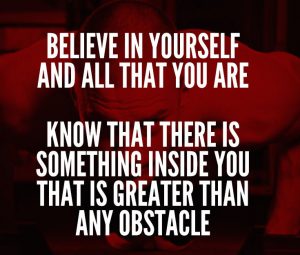 Here are links to some of my previous posts with tips about how to approach the WLC:
Keep it Simple & Think Different
You can sign up for my team (an official WLC team – Worldwide Warriors) via this link: http://www.whole.lc/wlc1705/pt/warriors — We'd love to have you!