I'm back from 2 weeks of jiu-jitsu training at the Gracie Academy headquarters in Torrance, CA. As always, it was an amazing experience. It would have been a perfect trip had I not fallen ill halfway through. Having a cough is not ideal for training, but I did what I could and still made the most of my time there.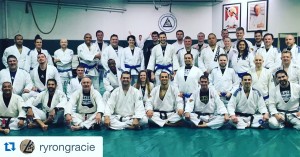 My previous two trips to the Academy involved me being part of the Instructor Certification Program (ICP) as a candidate – first getting certified to teach Combatives & Bullyproof and then getting certified to teach Women Empowered. It was nice to attend the ICP this time without having to worry about being tested as such. Instead, I got to experience it from the other side – as an evaluator. It was definitely nice to be on the other side of the clipboard!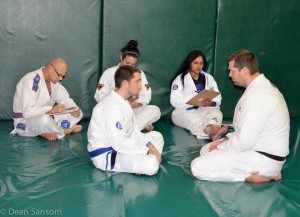 In addition to helping out with the ICP, I also attended many classes. The one theme that stood out for me the most this time was that of having conviction.
When I trained and sparred with different people, the one thing I noticed was the conviction they had behind their moves. It's not that they were just placing their leg over my shoulder for a triangle lockup — they were slamming it there. I'm not saying they were aggressive or using too much strength to do their moves. Rather, it was that each move was deliberate and intentional; each move was done on purpose. The leg was placed with conviction. An angle was created with conviction. There was a strong sense of purpose and confidence behind each move. This is something that I'm missing from my game. Or at least, it's something comes and goes in my practice.
There's a difference between knowing the moves and believing in your technique. I know that when I learn a new technique, I practice it slowly at first. I focus on the sequence of steps and building proper muscle memory. As I gain confidence in my technique, I start to increase my speed. It's somewhere after that point that I feel like it's easy to get lost. It's not that I forget the technique. Rather, amidst the eagerness to do the move, I seem to think more about executing the technique quickly versus effectively/with conviction. Maybe part of that is because I have a bit of doubt about whether or not I'll be able to do the move at all. I guess practicing moves with conviction also has to do with building confidence in yourself and your technique.
One of the exciting things about progressing in jiu-jitsu is finding connections. You start to see new openings and realize that even if the first move fails, it will open up the opportunity to do a second (or a third). I started to try this chain of moves out, but it didn't always work. It was at the Academy that I finally realized:
If I don't go for the first move with complete conviction,
then it is quite possible my opponent will not give me the opportunity to do the second.
That right there was the lightbulb moment I was waiting for. I training, drilling, sparring – doing my techniques just fine. However, I often found myself thinking, 'It's ok. If the first move doesn't work, then I'll try something else.' Although I do think it's important not to be focused on wanting to get just one or two particular moves, it's still important to try whatever you with 100% conviction. It seems obvious I guess, but for me, it was the missing link.
I left the Academy knowing that doing each move with conviction was going to be my primary goal. I wasn't going to be going through moves in a half-hearted, 'hmm let me see if this will work,' kind of manner. I was going to go for it – no hesitation, just conviction. I can't wait to put this into practice!
Aside from all the training, it was really great to reconnect and meet new jiu-jitsu practitioners. It's exciting to know that I'm part of something so international and something that has a positive impact on so many people's lives. I can't wait until my next trip to the Academy, but until then, I'm excited to start implementing everything I learned into both my teaching and my training.
Here are a few pictures of the trip: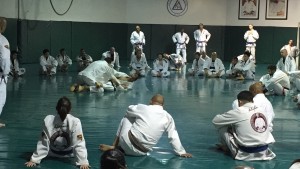 Master Cycle class taught by Rener & Ryron Gracie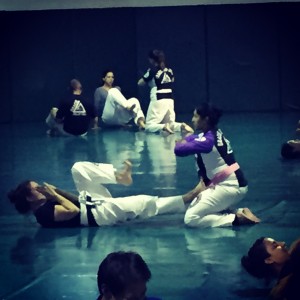 Women Empowered class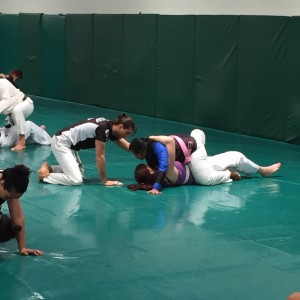 A helping hand from Brian Ortega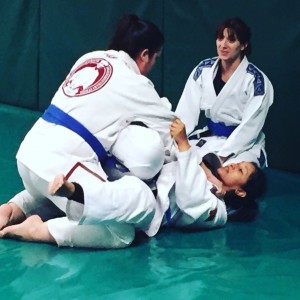 Reunited on the Mats!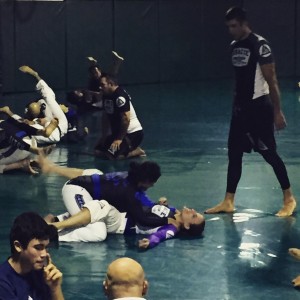 Training under Rener's watchful eye!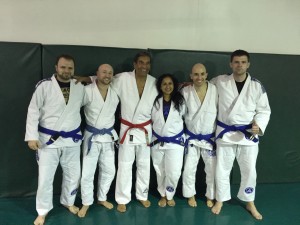 Watford Gracie Jiu-Jitsu Instructors with Rorion Gracie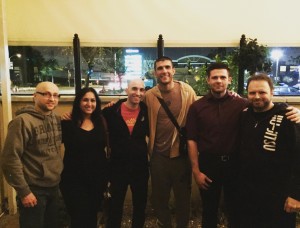 Watford Gracie Jiu-Jitsu Instructors with Rener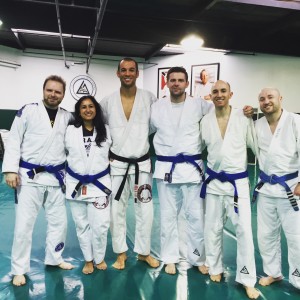 Watford Gracie Jiu-Jitsu Instructors with Ryron
Click here to read about my previous trips to the Gracie Academy and here to read about my general reflections on my jiu-jitsu practice.