My training week started slow. I was still catching up on some much needed rest and trying to sleep off my bronchitis. I stuck to lots of water and fruits high in vitamin C to help me try to shake the illness. I really did want to go to CrossFit on Tuesday, but I knew that I would be asking for trouble. I had to remind myself — it was all about balance.
I felt well enough to go to Jiu-Jitsu that evening (Tuesday) and I helped teach the class. I always love any mat time I get in terms of teaching. It's great to see the students improving, and I always find that their questions get me to look deeper into my own practice.
As the week went on, I did get on with my training though I made rest a top priority. Getting a few good nights of sleep definitely helped me get back on my feet!
By Thursday I was back at Hot Yoga. It felt challenging at the same time, I found myself being able to get deeper into a few poses or do some with greater ease. It was so nice to see/feel that type of improvement in such a short time.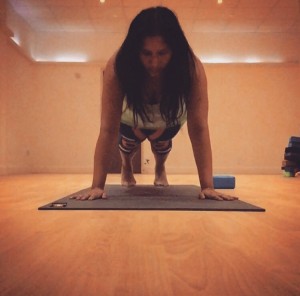 my vinyasa is getting better
I was happy to be back at CrossFit on Friday morning. The day's workout included snatches and box jumps listed — two moves that I have great (mental) difficulty with. I kept having to tell myself to just relax and do the workout, but overthinking is a skill I seem to have perfected. It's my biggest battle — but one that I am still fighting to win.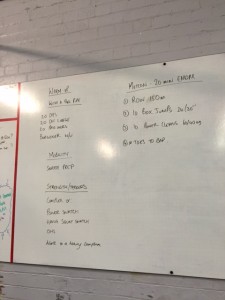 the writing is on the wall – snatches & box jumps – challenge accepted!
Despite having a rigorous workout at the CrossFit box on Friday morning, I went to Jiu-Jitsu class that evening and had a really good session (more details on that in a separate post) — really good except for a terrible crash I took into the mat that left me stunned and bruised. Luckily it was just a bruised shoulder and not a serious muscle or ligament injury (I hope!). However, the pain left me shaking and unable to do even the simplest of tasks such as raising my arm to brush my teeth or pulling a zipper closed.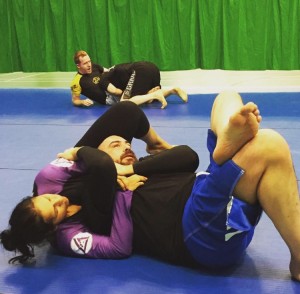 intense training session on Friday night – despite my shoulder injury
I was so annoyed at myself for getting injured once again. Once more the focus has been on rest and healing. I went to Jiu-Jitsu classes on Saturday and Sunday – Saturday to lend a helping hand with the classes and Sunday mainly to observe and only try a few drills that didn't hurt my shoulder.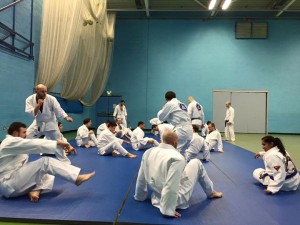 showing students how to stand up in base (at Watford Gracie Jiu-Jitsu)
Thankfully, the pain is slowly subsiding and I'm regaining a better range of motion. I'm hoping that a couple more days of taking it easy and keeping the pressure off my shoulder will have me back in full swing real soon!
I was going to be down in London all of Monday. Given my shoulder injury, I decided to make my focus walking. It had been weeks since I put on my FitBit, so I dusted it off and clipped it on … my goal was to hit at least 10,000 steps. Luckily, that's quite easy to do in Central London!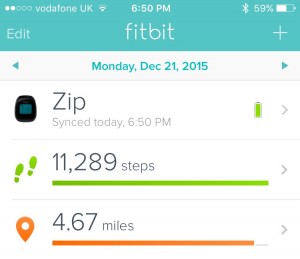 Training Log (12/15-12/21)
Tuesday – Dec. 15 — Jiu-Jitsu (assisted teaching – lesson 2)
Wednesday – Dec. 16 — Jiu-Jitsu (1 1/2 hours Master Cycle training – back mount controls)
Thursday – Dec. 17 — Hot Yoga (Day 4)
Friday – Dec. 18 — CrossFit (Day 6 – snatch focus); Jiu-Jitsu (1 1/2 hours Master Cycle training – back mount controls/sparring)
Saturday – Dec. 19 — Jiu-Jitsu (assisted teaching all 3 classes – but kept the impact light due to shoulder injury)
Sunday – Dec. 20 — Jiu-Jitsu (observed class and did a couple of drills; didn't train properly due to my shoulder injury)
Monday – Dec. 21 — Walking (11,000+ steps)