I finally managed to get out a publication! It was a long process, but it was well worth it!
My chapter – Interrogating Assumptions of Native-speakerism from the Perspective of Kuwait University English Language Students – takes a look at how assumptions teachers make about their students, mostly based on cultural stereotypes, can have a negative impact on students' learning experiences. [Published in (En)Countering Native-speakerism: Global Perspectives, edited by Anne Swan, Pamela Aboshiha, and Adrian Holliday]
You can purchase the book via Amazon (UK store/US store).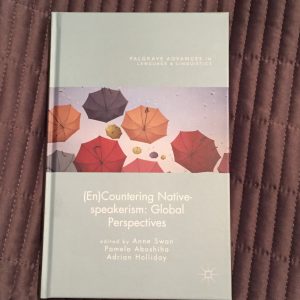 (En)Countering Native-speakerism: Global Perspectives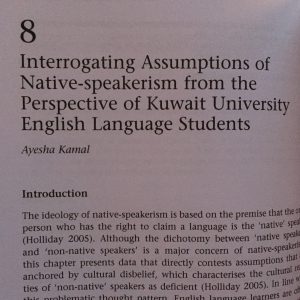 my chapter