I've been using a number of resources to help me navigate the Gracie Diet.
The book:
Rorion Gracie wrote a book on the Gracie Diet. It's an easy read. It takes you through the philosophy of the Gracie diet and why it is important to live a healthy lifestyle. It goes through the different food categories and provides both a 2-week meal plan and several recipes.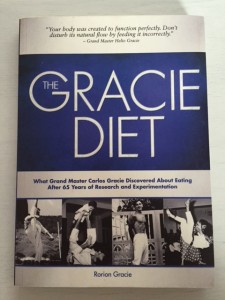 The chart: 
The chart has been the most useful resource for me. All the food categories are presented with notes about which foods combine together. Although it does not list every single food/ingredient out there, it covers the bases.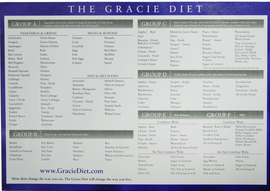 The Gracie Diet Website: 
The Gracie Diet website has a number of articles, videos, and links that are quite informative. I particularly like the interactive chart, which allows you to select ingredients you wish to combine. As soon as you click something from one group, e.g. Group A, then the groups that are incompatible are greyed out. You can also select ingredients and click on 'Get Recipes' to see if any recipes are available on the site. There aren't too many recipes on the site, but I found the interactive chart a valuable resource nonetheless.
The Facebook Page:
What I like best about the Facebook page is that if you ask questions about the diet/food combinations, you'll get a reply! Links to different articles about health/nutrition as well as to videos of compliant meals being made are uploaded too.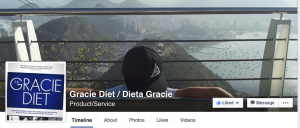 Angela Gracie's Cookbook
When I started looking into the Gracie Diet and saw that Angela Gracie had a cookbook dedicated to this eating style, I was so excited. I ignored the price and the shipping cost (which was the same price as the book) and bought it anyway. When I opened the book and saw that the first 'recipe' was a cheese sandwich, I kind of regretted purchasing it; however, I thought that I would give a few more recipes a try before making a final judgment. I have tried several recipes and they've all been good. I hope to write a post about them in the future. Stay tuned 🙂