When I started doing the Whole Life Challenge, the biggest challenge for me was tackling my sweet tooth.  In fact, it's my biggest challenge when I'm not doing the WLC. In any case, while on the challenge I did my best to avoid desserts completely. At the same time, I did make a few 'compliant' desserts using dates as an all natural sweetener.
Here's how I made the date paste for my desserts.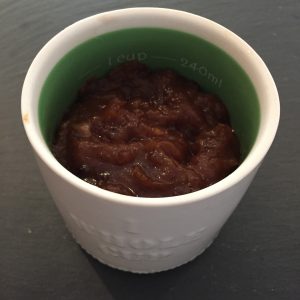 Ingredients:
1½ cups pitted dates, packed
1 cup very hot water
Directions:
Combine dates and the hot water in a bowl and let them soak for 5 minutes.
2. Place the dates and the water they were soaked in in a blender. Blend for 20-30 seconds until completely smooth.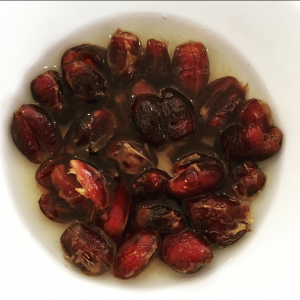 dates soaking in water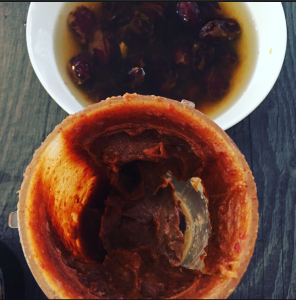 puréed date + water
You can store the date paste in an airtight container in the fridge.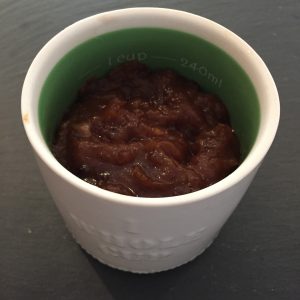 date paste
I like to make the date paste in bulk and then measure out ¼ cup portions and freeze them.